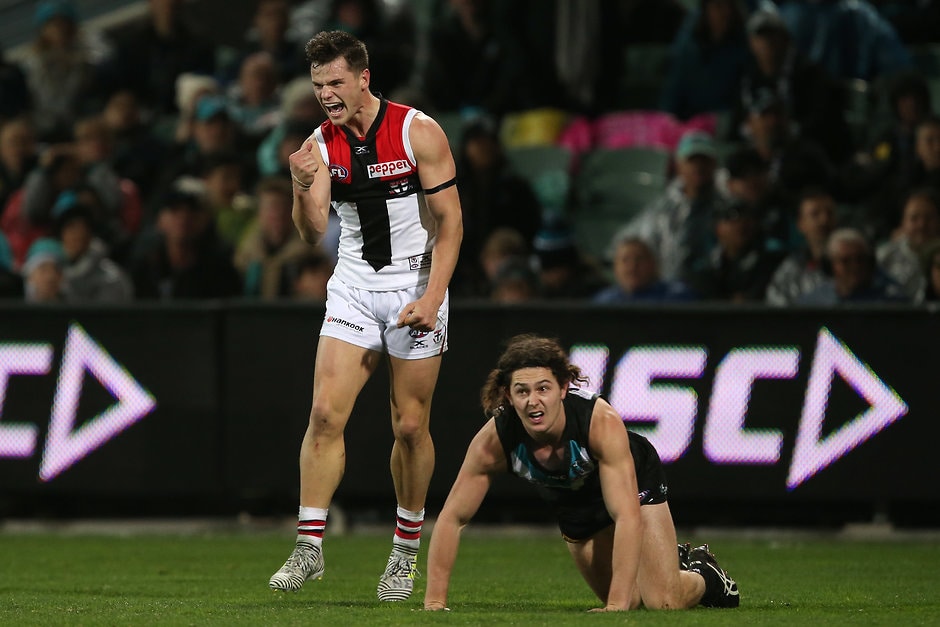 It's certainly one you're not looking forward to, but it's one you're happy to get out of the way.
Jack Sinclair
While it is not something Jack Sinclair ever looks forward to, it is something that lingers in the back of his head over the break, waiting to be crossed off the list on day one.
He is talking about the dreaded three-kilometre time-trial, of course; the traditional start to most pre-season programs around the competition.
The 22-year-old set the pace in the time-trial on the opening day of the pre-season for St Kilda's first to fourth-year players, before finishing narrowly behind Ed Phillips and Daniel McKenzie in third place.
"It is tough first up; it's certainly one you're not looking forward to, but it's one you're happy to get out of the way," Sinclair told saints.com.au on Wednesday.
"Pretty much all of the boys got some good results so we've got off to a good start, which is the start we wanted."
After being forced to bide his time in the VFL at the start of 2017, Sinclair broke into Alan Richardson's side for the trip to Launceston in Round 6 and never wore Sandringham colours again, playing the final 17 games in a breakout season.
"It certainly does give me confidence just knowing that I do really belong," Sinclair said.
"I'll still be looking to improve my game this pre-season; there are still a lot of areas that I'd like to get better at to ultimately help the rest of the team."
With the first test of the pre-season out of the way, the young group of Saints departed for a two-day camp in Yea (a town in central Victoria) where they will map out their individual programs with Matt Hornsby and the high performance team.
In the absence of St Kilda's elder statesmen, Sinclair says the camp will provide the next generation with an opportunity to develop their leadership skills and set the tone for the pre-season over the next fortnight.
"It's a really good chance for some guys to develop their leadership skills, because ultimately that's what's going to drive the group forward, especially with some of the holes left by some of the guys who have left the club over the last couple of years," he said.