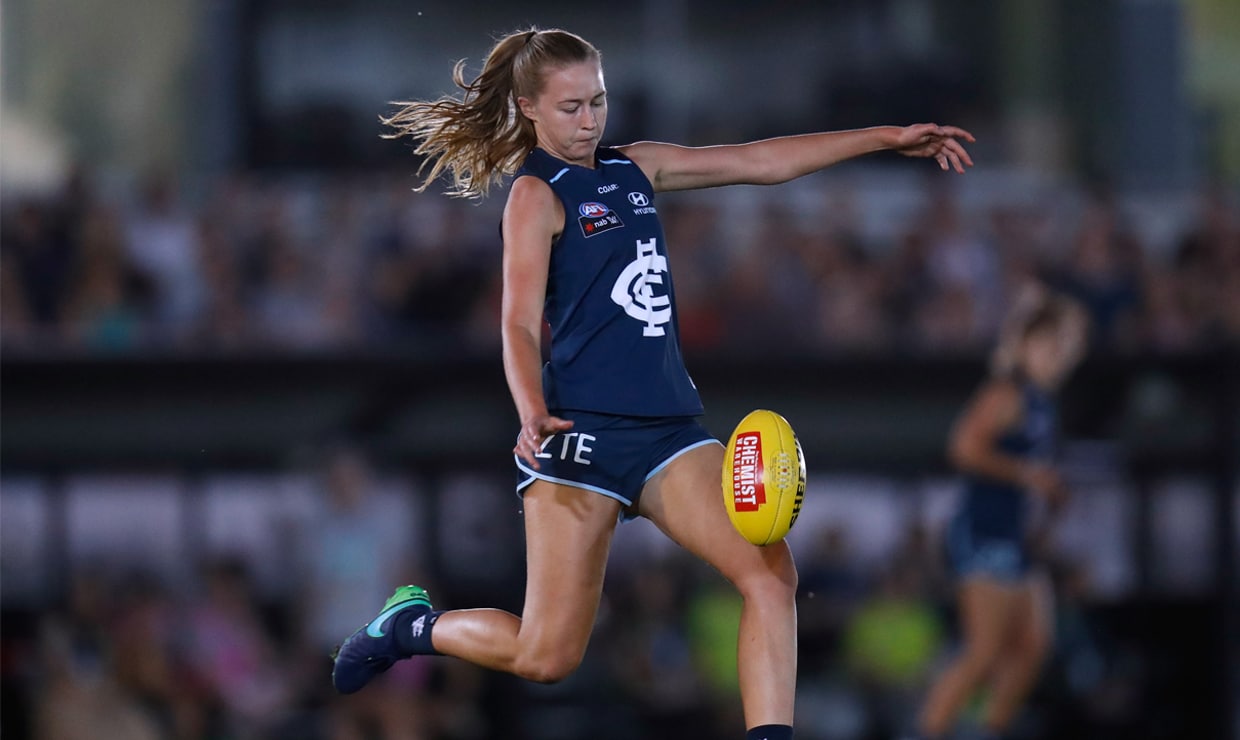 Alison Brown's ninth ever football game was the first round of AFLW in front of 25,000 people.
"I always used to play footy with the boys at lunch time, but Dad never let me play for a team as a little girl," Brown said of her earliest football memories.
"So, when I finished school and saw some of my friends playing, I googled my nearest club and went down to the St Kilda Sharks. I was lucky enough to play a few games there before being picked up by Carlton.
"Playing in front of that crowd was incredible. None of us were expecting it and it was the best night ever.
"Dad's definitely come around to the whole football thing now."
Brown played all seven of Carlton's AFLW games before being delisted at the end of the season. St Kilda Assistant Coach Peta Searle said the Southern Saints jumped at the chance to get Brown on the list.
"Alison is a highly talented young footballer with an enormous capacity to further develop," Searle said.
"We were excited to offer her a spot on our list and were elated when she chose to accept.
"I believe it's a really positive reflection of the program we're establishing."
As the third recruit to the freshly formed Southern Saints, Brown will look to elevate her physical skills as well as enhance her leadership capacity as part of the new group.
"I want to work on my skills and fitness," Brown said.
"I know I need to get a lot stronger and a lot more solid. I want to work on my leadership skills too and being a bit more vocal.
"Coming in to a new team I believe I'm at a point where I can step up and be a bit more of a leader and bring my AFLW experience to the group. It is something I really want to work on next season.
"I've always barracked for St Kilda and it's a new club, so I think it will be great to play here. I can't wait to see what we can do next year."