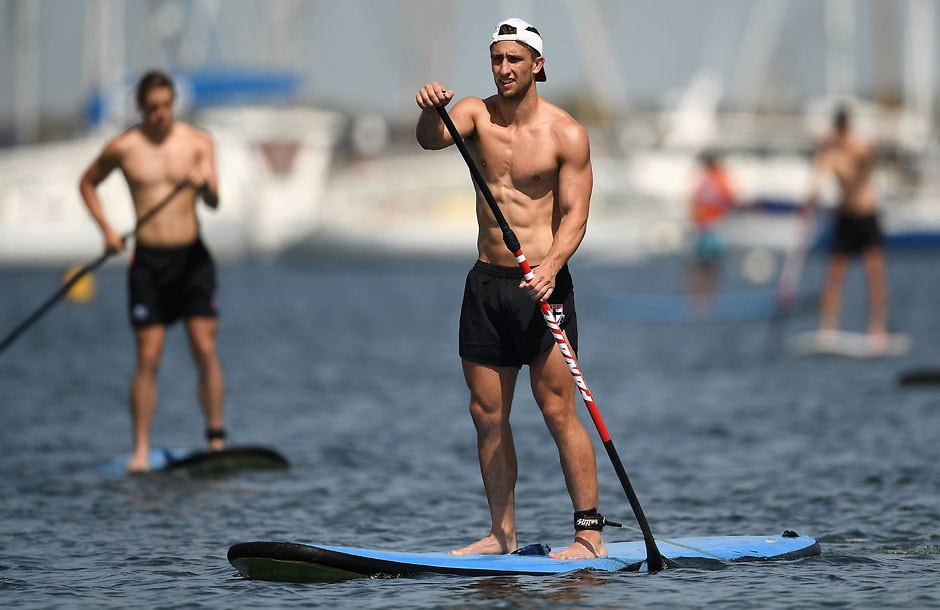 It's forcing other guys to step up and really challenge guys on the track, which is what they (Riewoldt and Montagna) were always good at.
Luke Dunstan
St Kilda might be still adapting to life without Nick Riewoldt and Leigh Montagna around the club, but their absence is forcing younger players to step up, says Luke Dunstan.
Nearly one year after Jarryn Geary took over the captaincy reins from Riewoldt, the Saints have completed the changing of the guard since the champion pair departed the game at the end of August.
Dunstan, 22, along with Jack Billings, Blake Acres, Jack Sinclair and Jack Steele is part of a group of third and fourth-year players driving the standards across the first five weeks of the pre-season.
"It's been very different (not having them around the club). Obviously, they were a big presence around the club and their leadership was massive," Dunstan told saints.com.au on Wednesday afternoon.
"In saying that, it's forcing other guys to step up and really challenge guys on the track, which is what they were always good at.
"I think in my time it hasn't been like it has been this year with the one to four years really trying to drive the older boys and sort of drive them and challenge them to improve.
"The issue has been in the past when they've come back it has sort of dropped away, but we feel as though we're still doing a really good job in that space."
After overcoming a challenging first half of 2017, Dunstan finished the season as well as any player at Linen House Centre, flying home in the last six weeks of the year to generate some momentum into the summer and into 2018.
The South Australian has carried that form into the first month of the pre-season, running a personal best in the opening 3km time-trial of the campaign, before following that up with a strong six-minute run.
"It's my first pre-season where I'm doing everything without any niggles or injuries, so it's been enjoyable to get on the track at this time of year and have fun with the boys," Dunstan.
"I'm running better times than I ever have in my life yet."
With 69 games next to his name, Dunstan is poised to take the next step in 2018.