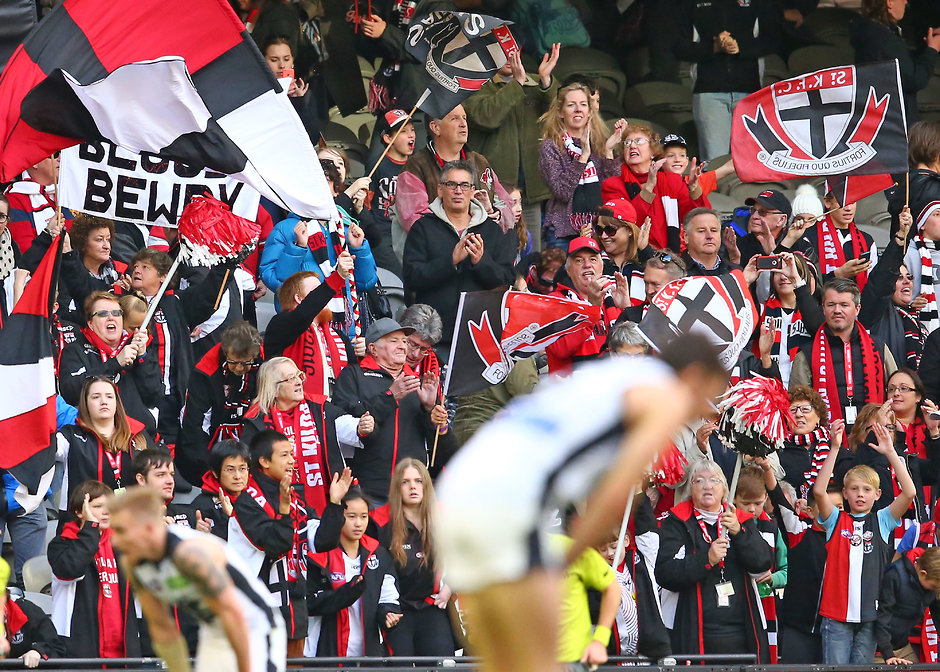 St Kilda will tour Melbourne's South East during next years 2018 AFL Community Camp.

The two-day camp will see the Saints visit locations in Kingston, Dandenong and the Mornington Peninsula from February 12-13.
Across all 18 AFL Clubs participating, the AFL Community Camps see over 750 players each spending two days meeting fans and developing stronger links between Australian Football and the community.

AFL General Manager Game Development, Andrew Dillon, said the AFL Community Camps are an essential part of the AFL calendar which recognizes the importance of grassroots football and the community in Australia's game.

"The AFL Community Camps allow us to give back to the community for their love and support of our game," Mr Dillon said.

"As a result of all the positivity surrounding the AFL Community Camps in the past, we're excited to again have 18 clubs visit fans in all areas of Australia over the next few months.

"The AFL Community Camps are a great opportunity for fans to have access to their favourite players, regardless of how far they live.

"Many of the clubs have aligned their AFL Community Camp locations to their Next Generation AFL Club Academies and their JLT Community Series matches.

"The Next Generation AFL Club Academies are part of the AFL's broader commitment to invest in the community foundations of our game, increasing the opportunities for young boys and girls to learn about and play the game of Australian Football," he said.

During the 2017 AFL Community camps, 120,363 school students had visits from AFL players with 742 schools being visited.

6,070 children participated in AFL super clinics, 2,668 people were visited in aged care/hospitals and funds were raised through official functions to assist local junior community football programs.

The AFL Community Camps started in 2003 and so far, have reached a total of 1,238,641 students across 6,615 school visits since the program's commencement.