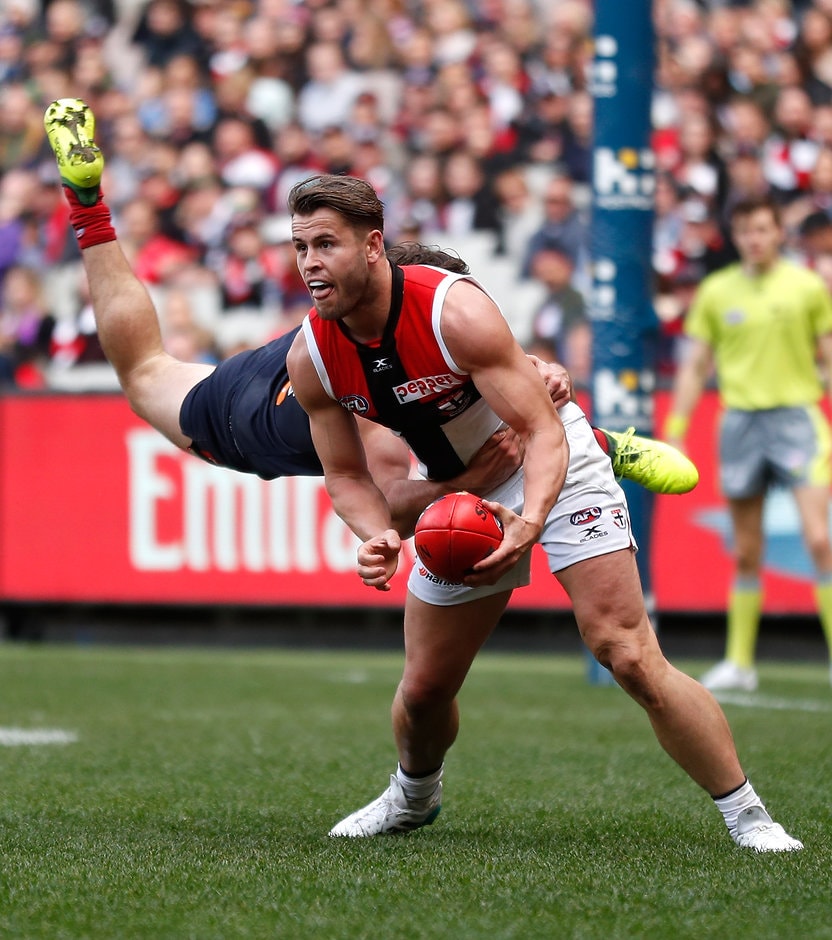 Mav has lost a fair bit of weight, up to eight kilos, Sav probably five kilos.
Alan Richardson
Experienced Saints Mav Weller and Shane Savage have stripped weight off their frames over the off-season as they look to gain an edge in 2018.
St Kilda Coach Alan Richardson revealed that end of season meetings with Weller, Savage and the high performance department at Linen House Centre put plans in place that has led to the pair losing eight and five kilograms respectively.
Despite suffering a minor setback with a rolled ankle last week, emerging key forward Paddy McCartin is another player who has transformed his body shape over the last few months, as he looks to make his mark next season.
"A few guys had identified at the end of the year sitting down with the coaches and the conditioning staff that they had muscled up too much," Richardson told afl.com.au.
"It was still good weight but given the way that we want to play and they as individuals need to play for us, a few of our guys stripped some weight.
"Mav has lost a fair bit of weight, up to eight kilos, Sav probably five kilos, Paddy has got himself into really good shape; that's been one of the positives of him missing a bit of training and a bit of footy, he's still been able to get his conditioning in.
"We think all those guys will be better for it."
With St Kilda's first to fourth-year players now a month into the pre-season, Richardson said the more experienced players in that group – Jack Billings, Blake Acres and Luke Dunstan – were leading the way on the track and in the gym.
"The young blokes have been back for a while now and it's meant that those who are going into their fourth year like Acres and Dunstan and Billings etc are really leading that group," Richardson said.
"Without mentioning too many individuals, those guys that are in their fourth year have been really strong, they've come back in really good shape."