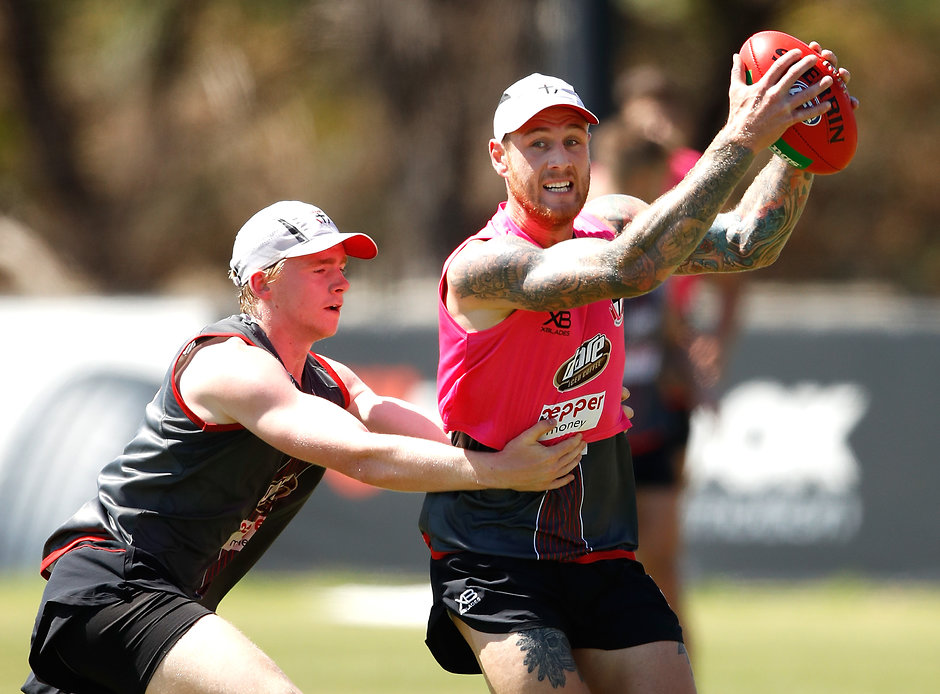 I haven't missed a session this far and it's something I'd like to do this pre-season.
Tim Membrey
Mobile spearhead Tim Membrey is eyeing another complete summer as he looks to build on the form that has entrenched himself inside St Kilda's attack in the past two years.
The 23-year-old has booted the most goals at Linen House Centre in each of the last two winters, finishing with 38.14 last year after kicking 44.18 from 17 games in a breakout 2016.
Just like he has done in each of the past two pre-seasons, Membrey is determined to complete as much of the summer program as possible.
"For me, it's just been about backing each session up; I haven't missed a session this far and it's something I'd like to do this pre-season," Membrey told saints.com.au on Wednesday.
"If you can back up session after session, I think it builds good endurance and makes your body resilient for the year ahead."
With champion centre-half forward Nick Riewoldt in the early stages of retirement, and currently living in his wife's home state of Texas, the Saints have a big hole to fill inside 50.
Membrey said young key forwards Paddy McCartin and Rowan Marshall, mobile forward Josh Battle and small forward Jack Lonie have taken strides forward in the first half of the pre-season.
"We've got a big task ahead of us without 'Rooey' there anymore," Membrey said.
"I think there are a lot of guys who are starting to take steps forward and really starting to take control of the forward line.
"Guys like 'Lone's', Paddy, Joshy Battle and Rowan Marshall are all starting to step up."
After managing one senior appearance across two opportunity starved seasons at Sydney, Membrey has played 49 games in his first three years at the Saints, including 37 of the past 39 games.
Can he be the player that elevates his game to the next level in the absence of Riewoldt?