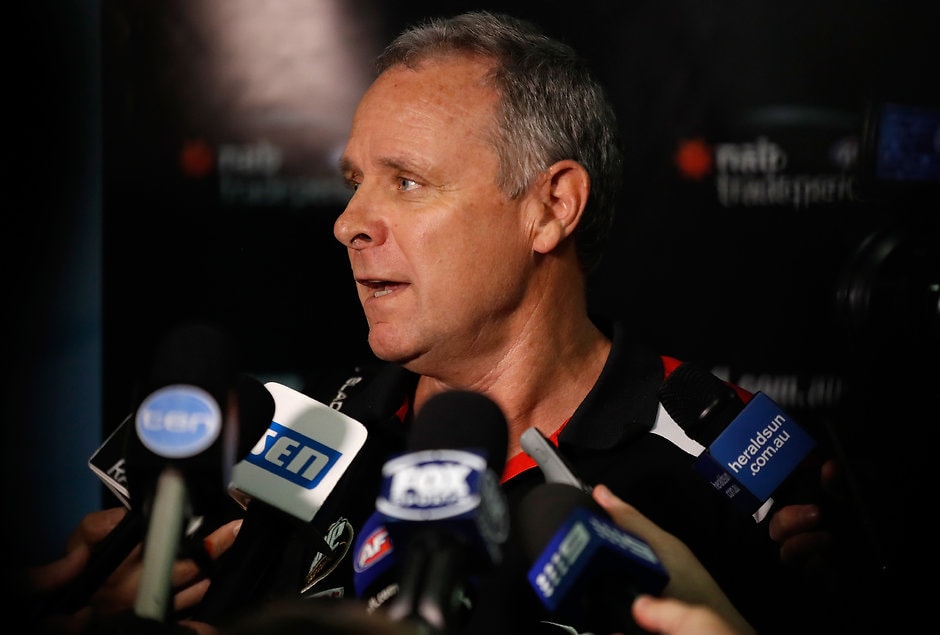 The addition of Stephen and Simon to the work already being done Chris Liberatore and Chris Toce ensures we have a strong team in place.
Tony Elshaug
St Kilda has bolstered its list management and recruiting team on the eve of the 2018 season.
The Saints have added Stephen Lennie to the role of Pro Scout Manager, while Simon Guest has been promoted to the position of State Manager (Division 2 States) and Manager of the Next Generation Academy and Father / Son talent pathway programs.
Lennie arrives at the Saints with extensive experience in the football industry, having most recently filled the role of opposition analyst and pro scout at the Fremantle Dockers for nine years.
Guest on the other hand, comes from within, having spent the past five years in part-time recruiting roles for the club.
Recruiting and List Manager Tony Elshaug said both Lennie and Guest would be welcome additions to the team.
"Having someone of Stephen's experience and expertise come on board is a great coup for the club, while Simon has shown significant talent in his work with the Saints over the past five years."
"The addition of Stephen and Simon to the work already being done Chris Liberatore and Chris Toce ensures we have a strong team in place heading into the 2018 season."