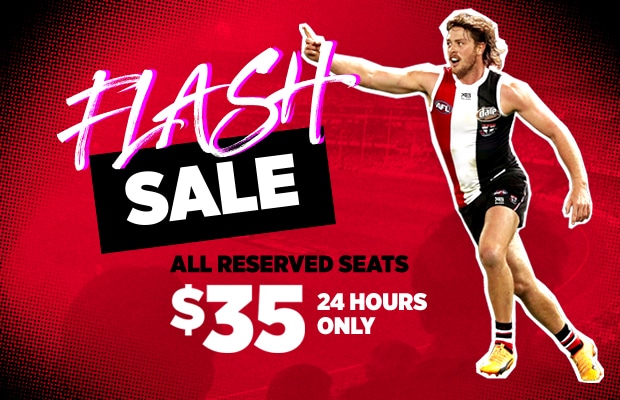 Lock it in your diary! From 12pm Tuesday 17 April, we're having a flash sale you won't want to miss.
For 24 hours only, you can purchase a reserved seat ANYWHERE in the stadium for $35.

Don't miss your chance to watch the Saints take on the Giants at Etihad Stadium on Saturday 21 April.
Tickets are subject to capacity.