The women of St Kilda gathered together last Thursday to launch the Give a Frock campaign for 2018.
An initiative of the wives and partners of the Saints' CEO, Coach and President – D'Arne Finnis, Jo Richardson and Karen Masson – Give a Frock was established in 2016 to raise funds and awareness for the Sacred Heart Mission's Women's House.
Women's House has over 500 women accessing its support services each month. It is a welcoming, safe and supportive environment for women who are experiencing homelessness or are at risk of becoming homeless. Women come to seek support, a meal, a shower and a place to rest.
LEARN MORE: Sacred Heart Mission Women's House
On Thursday night, the Angels, player partners, Southern Saints, staff, staff partners and sponsors attended the launch at the club to donate a frock of their own and learn about both the Give a Frock 2018 campaign and the Mission's work in our community.
"It was a huge success," D'Arne Finnis said.
"The buzz in the room with wonderful women donating beautiful dresses and some trying new ones on and even purchasing was electric and energising.
"The evening reaffirmed the strong relationship that our club has with Sacred Heart Mission and demonstrated what women can do for other women."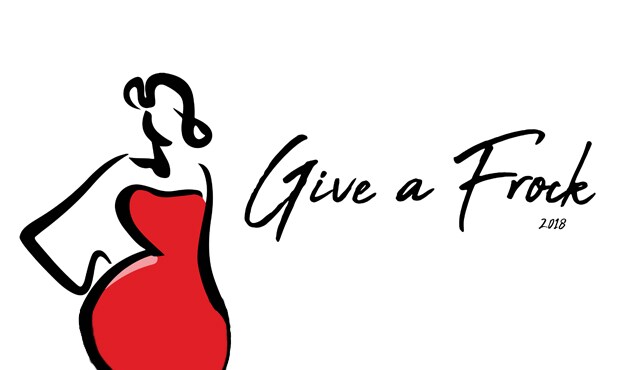 So far, over 120 frocks have been donated to Sacred Heart Mission.
Give a Frock is taking place throughout September and October 2018. Women in the AFL and fashion worlds are uniting under the banner of Women for Women: women supporting other women in the community who need it most.
Women across Melbourne are encouraged to host their own Give a Frock party by simply gathering their girlfriends, sharing a glass or two of bubbles and donating a dress, encouraging societal change and supporting disadvantaged women.
READ: How to host a Give a Frock party
Alternatively, if you would like to donate a special occasion frock, they can be dropped off at St Kilda Football Club, RSEA Park, 32-60 Linton St Moorabbin before Friday 28 September.
All proceeds from the Give a Frock campaign will be used to support the Sacred Heart Mission Women's House.