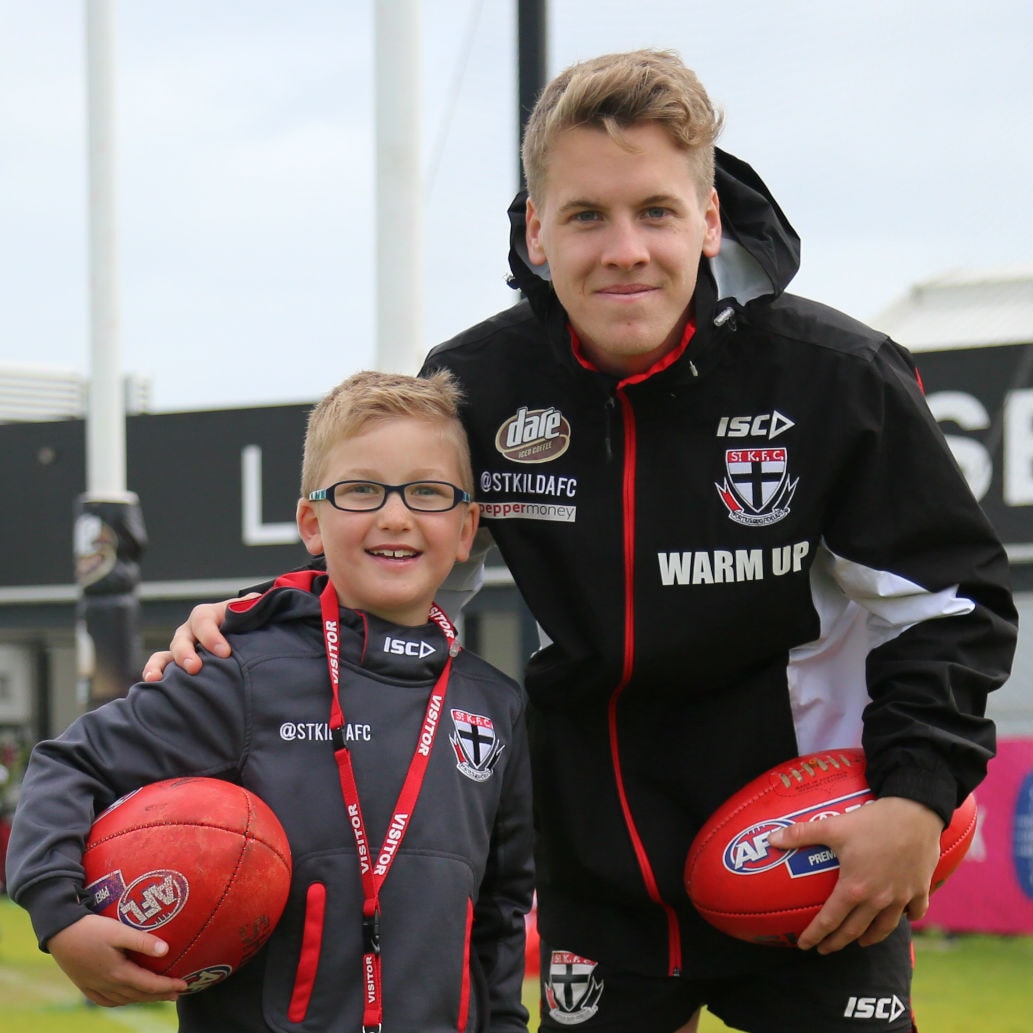 Budding golf star, Taegen Dodds, celebrated his eighth birthday with a trip to the Linen House Centre to meet his favourite Saints player, Jack Lonie.
9:42am May 26, 2016

Budding St Kilda first-round draftee Jade Gresham is six games into his career at the Saints and says he is growing in confidence and improving by the week.
6:04pm May 25, 2016

Despite a return to the winner's list, St Kilda Coach Alan Richardson and the match committee have a number of strong VFL performances to ponder ahead of Saturday's clash with Fremantle.
9:45am May 25, 2016