Shane Savage reaches the 100-game milestone this weekend as a player on the rise. But it wasn't always like this for the former Hawk.
6:35pm May 26, 2016

St Kilda has been forced to make two changes due to injury ahead of Saturday afternoon's clash with Fremantle at Etihad Stadium, with Jack Sinclair and Brodie Murdoch returning to Alan Richardson's side.
4:35pm May 26, 2016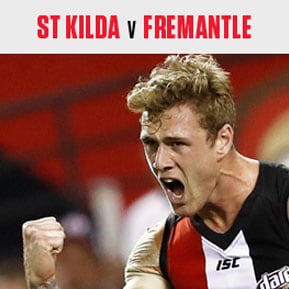 Attending our Round 10 home game with Fremantle on Saturday May 28? Here's all the info you'll need.
12:56pm May 26, 2016