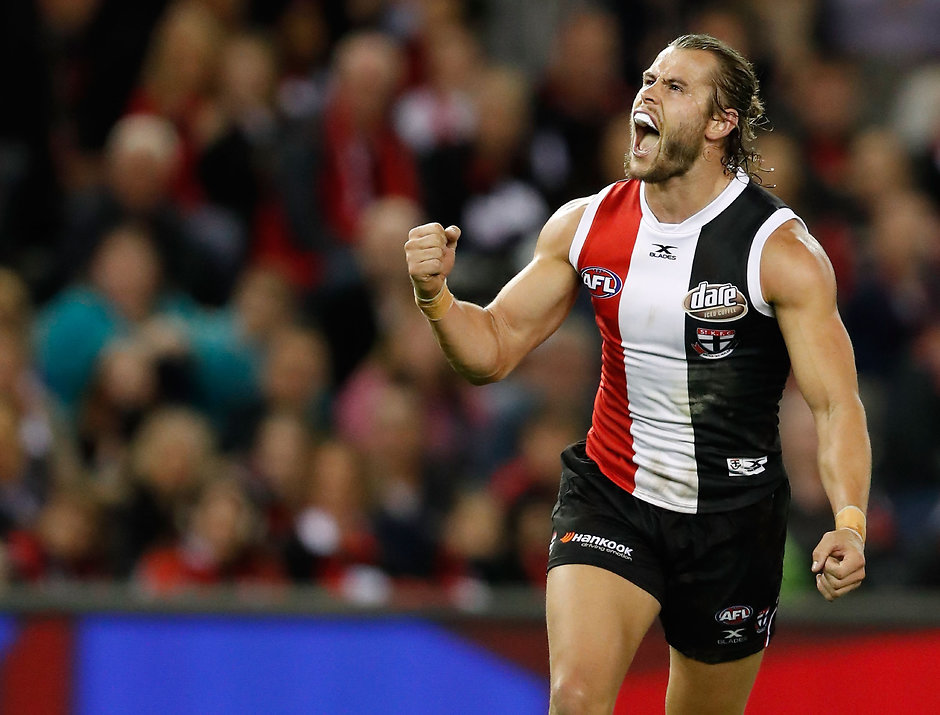 Almost 80 players found their way to AFL clubs at Friday night's NAB AFL Draft but those who missed out get another shot at the Rookie Draft on Monday.
Here are 10 prospects who could be in with a chance as rookie selections when the draft starts at about 5pm AEDT on Monday afternoon.
Angus Styles
Midfielder
185cm/76kg
Sandringham Dragons/Vic Metro
3/5/99
Hard-working midfielder/defender who played some good footy for the Sandringham Dragons and Vic Metro across the year. Styles is an excellent endurance athlete and can do some exciting things when in possession. Is still lightly built, so will take some time, but has a couple of weapons that should appeal to clubs as a rookie.
Trent Mynott
Midfielder
185cm/73kg
Eastern Ranges/Vic Metro
4/10/99
It was a slight surprise Mynott didn't get a spot on a senior list at the national draft, but he was always likely to fit in somewhere towards the back end if he did get a shot. The midfielder can find plenty of the ball, he provides good run and carry and is a smart user of it. At the championships he averaged 19 disposals across three games for Vic Metro, showing he can rack up touches.
Ethan Floyd
Midfielder
179cm/70kg
Geelong Falcons/Vic Country
15/7/99
Was one of the unlucky ones on Friday, after having a handy year for the Falcons at TAC Cup level. Floyd is small, which may have counted against him as clubs made their choices for the national draft, but he uses the ball really nicely on his left foot and can run all day. There's a bit there to work with and he generally makes the right call when he's in possession of the footy.
Adam Sambono
Forward
184cm/69kg
NT Thunder/Allies
24/4/97
Sambono was given permission to play in the under-18 championships this year, despite being 20 years old, because of his late introduction to the national talent pathway. He showed some skills as a light but quick forward who is crafty around goal – and he's shown plenty more of those traits playing in the NEAFL for NT Thunder. He'd be something of a punt, even as a rookie, but will someone take the chance?
Over-age prospect Adam Sambono in action at the Draft Combine. Picture: AFL Photos

David Handley
Forward
181cm/76kg
Geelong Falcons/Vic Country
1/9/99
Handley had a strong season for the Geelong Falcons this year, booting 28 goals in 15 games and being a regular threat. He plays the medium/small forward role well, has turn of speed and very good goal sense that means he doesn't need many chances or opportunities to impact a game.
Noah Answerth
Defender
184cm/79kg
Oakleigh Chargers
6/8/99
Answerth's back fracture in the second round of the TAC Cup season ended his year and ultimately his time on the sidelines was a big factor in him not being chosen. However, there are still some clubs interested in him, and he could be a nice get as a rookie. He plays off half-back but is a versatile prospect and a nice size. A competitor who is tough and can also move into the midfield.
Jackson Edwards
Midfielder
185cm/75kg
Glenelg/South Australia
11/10/99
Is set to join the Crows as a father-son rookie after being overlooked by clubs on Friday. The son of Adelaide premiership star Tyson, Edwards is a solid user of the footy and has played most of his footy this year on the wing. He's still got to develop his body, but there's a bit to work with there and he's also tasted senior footy with Glenelg late in the season.
Nathan Kreuger
Forward/defender
196cm/86kg
South Adelaide/South Australia
25/6/99
The big and strong South Australian prospect has a couple of rough edges to his game, but a club could bring him in as a rookie and harness his great athleticism. For a player of his size, Kreuger is very quick off the mark, he flies for his grabs and is strong overhead, and has also played at times through the midfield despite having a better run at it as a key back or forward.
Hayden McLean
Forward
197cm/93kg
Sandringham Dragons/Vic Metro
20/1/99
The tall forward started the season slowly but had some better games in the back half of the year that made him a national draft possibility. That didn't happen, but he remains a rookie chance as most of the talls in the pool found homes on Friday. McLean is a leading forward who is a solid kick, and can also pinch-hit in the ruck as well if required.
Cassidy Parish
Midfielder
190cm/87kg
Geelong Falcons/Vic Country
4/5/99
Parish showed his wares across the season for the Falcons and Vic Country as a big, bustling ball-winning midfielder who gets clearances and possessions at will. The younger brother of emerging Bombers midfielder Darcy, Parish is great with his hands at ground level and can feed the ball out to the runners. He's also very big for an onballer, which could appeal to a club looking for depth in that area.
The views in this article are those of the author and not necessarily those of the AFL or its clubs