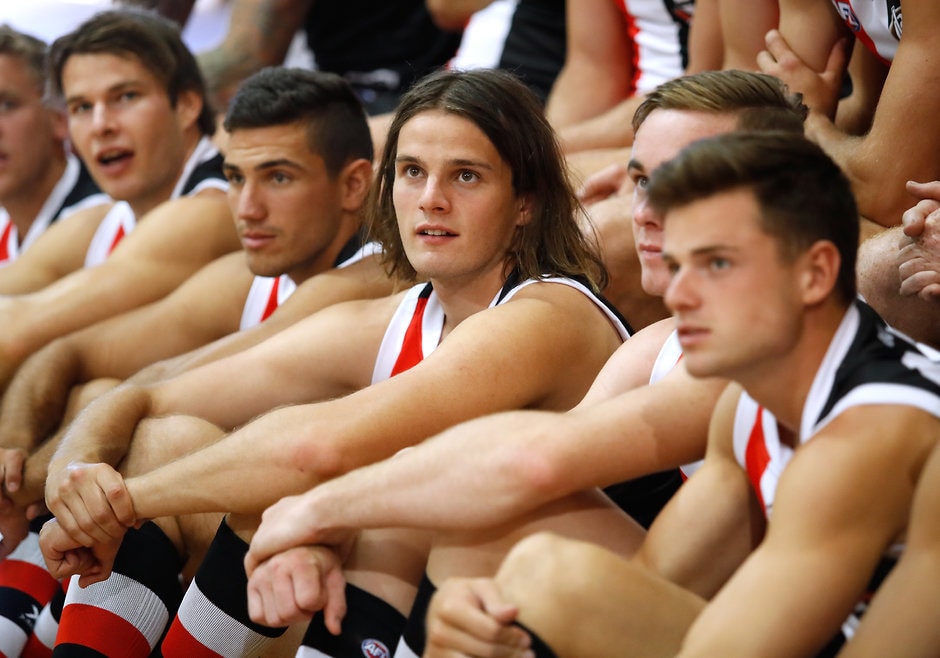 It's worked out pretty well. It's been my dream for as long as I can remember.
Hunter Clark
Not too long ago, Hunter Clark was like the students hanging over the fence at St Kilda's training session on Monday, hoping to one day have the opportunity to be on the other side of the fence.
Now, the 2017 No. 7 pick is at the tail end of his first pre-season at Linen House Centre and firmly in the mix to make his first appearance for the Saints in this Friday night's AFLX tournament at Etihad Stadium.
Speaking from St Kilda's Community Camp at Peninsula Grammar, the silky midfielder admits it is hard to believe how quickly his life has changed.
"It's worked out pretty well. It's been my dream for as long as I can remember. I've worked as hard as I can to make it a possibility," Clark told Channel 10.
"I think anyone who is willing to work hard and dedicate a bit of their life to footy or whatever they want to do it's definitely possible to make happen."
With the lottery nature of the draft sending players all over the country, Clark was one of the lucky ones, landing at a club that is almost in his own backyard.
"St Kilda was the perfect situation for me. It's what me and my family were hoping for because most of the teams around the picks I was projected were interstate," he said.
"I haven't had to move out yet, I've been able to settle in at time which has made it a lot easier."
While Clark hasn't moved out of home just yet, he will leave the nest before the season starts when he moves in with two of St Kilda's other draftees, Nick Coffield and Doulton Langlands.
Clark will focus all his energy on his first year in the AFL in 2018, but next year and beyond, he will add some study to his workload.
"This year I'll have the year off just to get used to the whole routine and then next year I'll look into doing some study of some sort," he said.