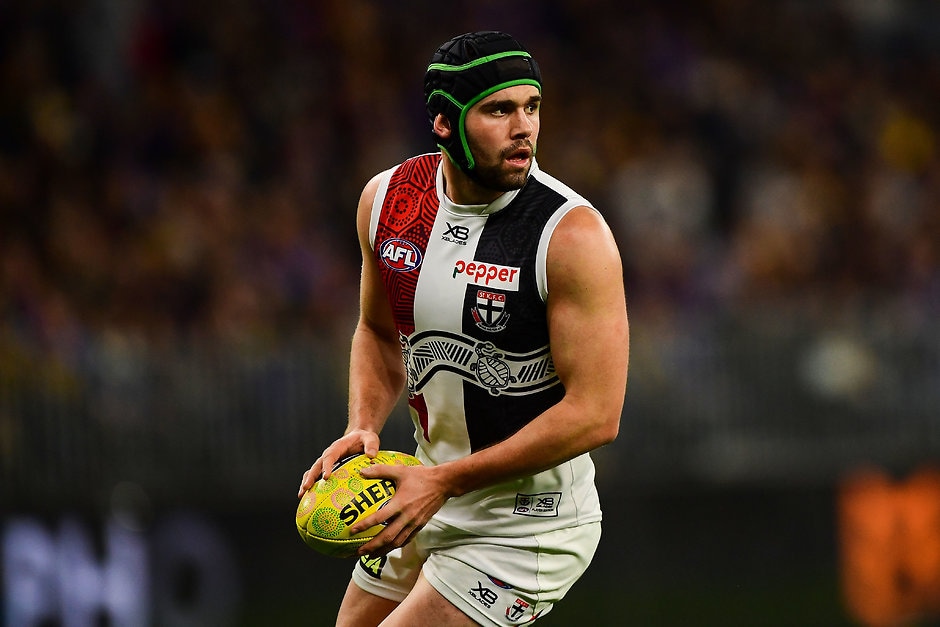 Paddy McCartin will run out on opposite sides to his younger brother Tom for the first time when the Saints take on the Swans tonight.
Just three weeks after Tom and Ed Phillips faced off in fascinating style, the McCartin boys will test their own family's allegiances in the third annual Pride Game.
Both products of the Geelong Falcons, Paddy and Tom McCartin's impressive statures and jet-black hair affirm they're clearly cut from the same cloth.
While they're both strong-marking forwards, older brother Paddy's superior strength gives the courageous key forward the ability to crash packs and throw himself into the contest.
For Paddy, 2018 has seen his most consistent year yet, playing nearly every game so far, while for Tom, it has yielded his AFL debut and three wins from three.
With Tom vying for senior selection earlier in the week, Paddy wasn't sure the unusual match-up would eventuate, but a text message on Thursday afternoon confirmed it.
"When I found out, I was very excited," Paddy told saints.com.au.
"It'll probably be a bit surreal out there, but I'm looking forward to it."
Watch: Alan Richardson previews Swans clash
And as far as the family allegiance is concerned, Paddy's confident his parents will remain neutral.
"Mum and dad will just be hoping we have fun and don't get injured," he laughed.
The Pride Game kicks off tonight at 7:25pm at Etihad Stadium.