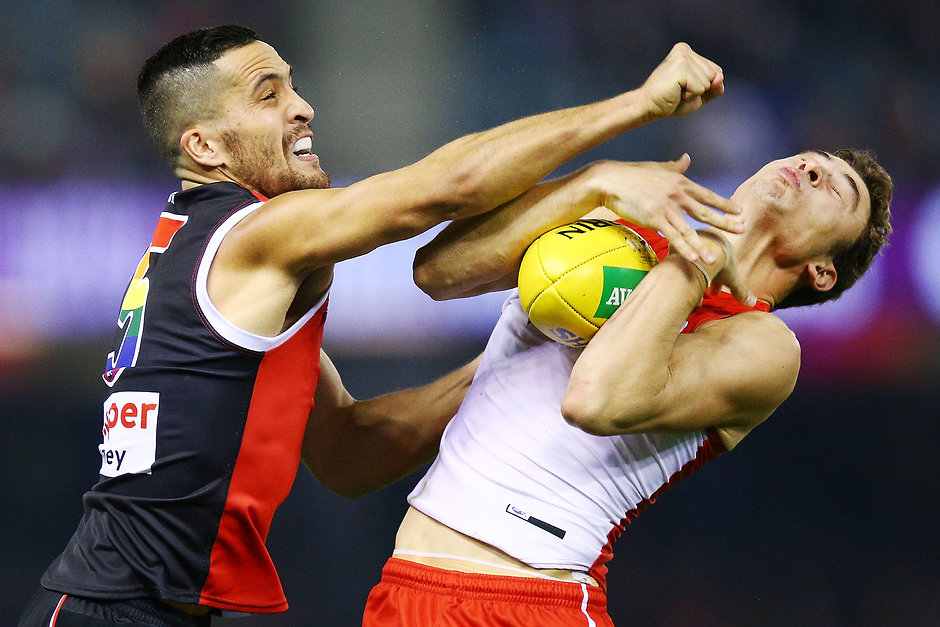 Jack Steele has been charged with careless conduct after making contact with umpire Andre Gianfagna during the second quarter of Saturday night's loss to the Swans.
Careless contact with an umpire usually carries a fixed $1500 sanction, but the midfielder can accept a $1000 fine with an early plea.
Defender Shane Savage was also assessed by the Match Review Officer for his scuffle with Sydney forward Will Hayward in the third quarter.
The 27-year-old can accept a $1500 sanction with an early plea, based on evidence and the Swans' medical report.