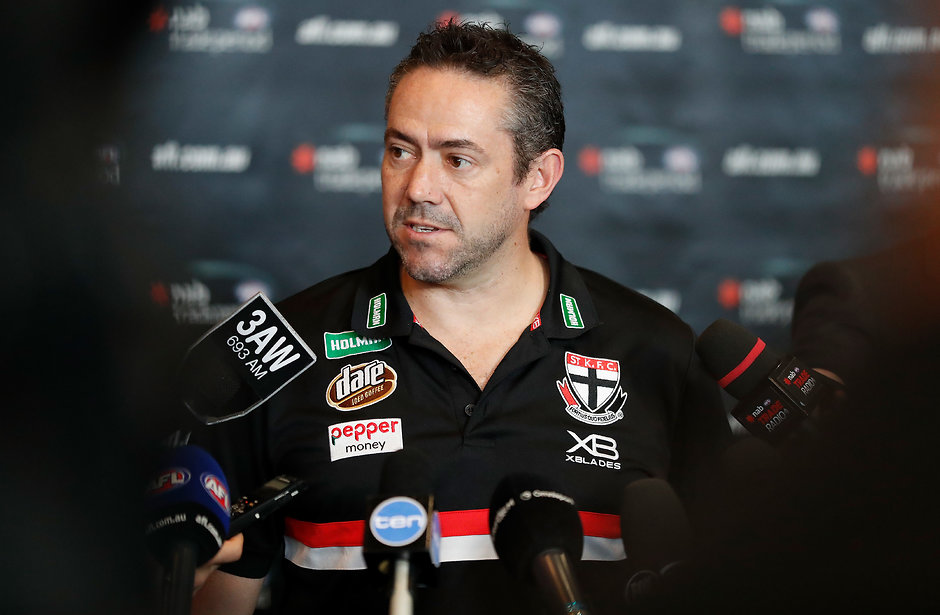 Our focus is really Hannebery, Kent and Shiel, if he's keen on us.
Simon Lethlean
As the trade period kicked off this morning, St Kilda's General Manager of Football Simon Lethlean spoke to NAB AFL Trade Radio and addressed a number of possible trade targets and rumours.
Dan Hannebery
READ: Hannebery requests Moorabbin move
"Dan Hannebery and Dean Kent have nominated St Kilda as their preference so there's some work to do on both those.
"We don't know [if we'll need extra picks to get Hannebery done]. We're talking to the Swans now, we've got picks, we've got future picks and we've got players so all those assets can be used.
"We've had preliminary discussions with the Swans and that will take a few days I'm sure to flesh itself out."
Dylan Shiel
READ: Lethlean on Shiel deal
"We're waiting to hear from Dylan in the next 24 hours so once we hear that, we'll assess and do some work with the Giants then.
"All assets are on the table to get a deal done and we're keen on Dylan and if he's keen on us, we'll make it work.
"We haven't been told no so until we are, we'll put our best foot forward.
"I think he's deliberating now so until it's a no, it's a yes in our mind and we'll keep ploughing ahead as planned."
Jack Steven
WATCH: Steven 'zero' chance of leaving
"You guys keep raising his name … Jack's playing round one at the Saints, he'll be with us."
Tom Hickey
"We haven't directly [talked to West Coast]. We'll meet with most clubs today and in the next few days and if they're keen on Tom, we've told him we're available for him to go and source options for himself.
"If that's one of the ones he's after, we'll talk to West Coast at some stage."
Jacob Townsend
"Not for the Saints, no."
Jack Lonie
"Jack's overseas and we've put a deal to him, he's contemplating that.
"I'm told he has other offers, but we haven't heard what they are nor how those clubs will get them done.
"We're talking to Jack and he'll get back to us in the next few days."
Luke Dunstan
"At this stage [he'll be at the Saints]. We haven't had any conversations about Luke so unless his management suggests otherwise, he's playing for the Saints."
Chad Wingard
"There's lots of players we've been linked to. Chad is still deliberating about what he wants to do.
"If he tells the AFL industry he's keen to move, we'll talk to his management, but our focus is really Hannebery, Kent and Shiel, if he's keen on us."