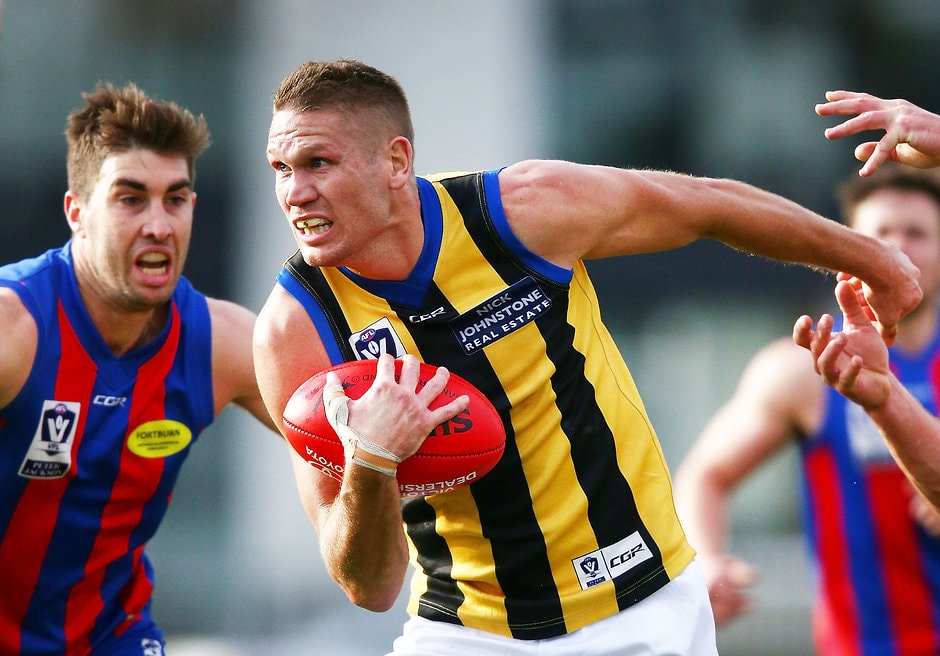 Sandringham has added two former Saints to its line-up for 2019.
Former St Kilda veteran Sam Gilbert and tough nut Nathan Wright will help strengthen the Zebras in 2019.
A strong Sandringham team is seen as an important element for a strong St Kilda, and Gilbert and Wright are the perfect additions to Aaron Hamill's side.
"The way Sam plays the game and the way he attacks the ball and his opponents sets a strong example to his teammates," Hamill said.
"After twelve years in the AFL system, he offers so much experience and leadership. He will play an important role in educating the likes of Oscar Clavarino and Darragh Joyce on the field as they continue to learn their craft.
"Sam brings an enormous amount of leadership and has a very good balance in knowing when to challenge and when to support his teammates."
Hamill said Wright would be another excellent addition in 2019.
"Having someone else who has been through the AFL system, and knows what it takes to keep banging the door, is a real asset," Hamill said.
"Wrighty is someone who consistently leads the group through action."