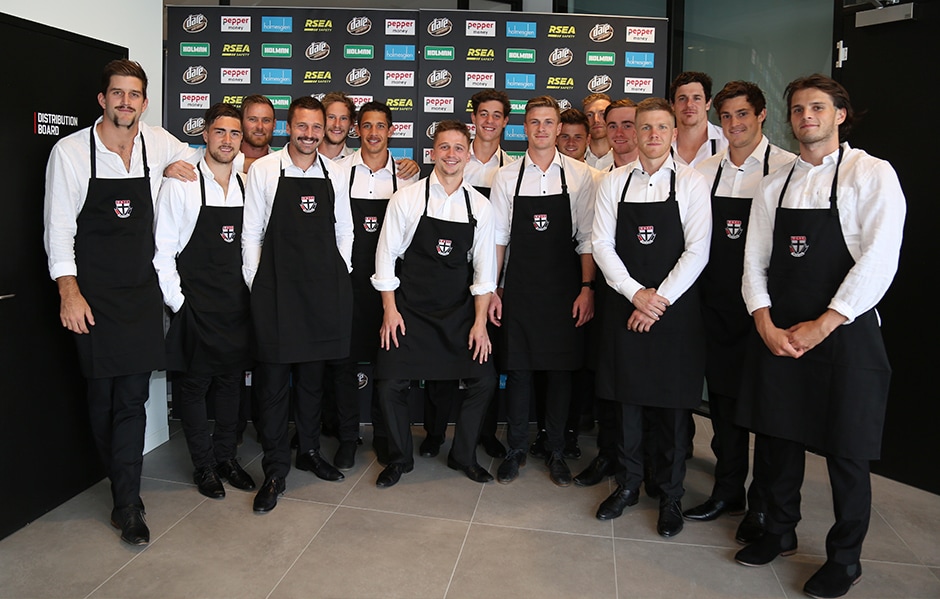 They'd just sprinted 12 kilometres in the heat, but their day was far from done.

Last week, the playing group swapped footballs for aprons as they gave back to those who turn RSEA Park from a dream to a reality.

Made possible by generous donations through the St Kilda Football Club Foundation, RSEA Park was abuzz as donors arrived for an event held to thank them for their contributions.

Waiting for them? A group of footballers dressed to the nines, waiting on them hand and foot.
"We're pretty privileged to be able to come here and train here every day, so the players are very thankful," said midfielder Jack Steele.
"It's a great feeling to give back to the people that contributed to RSEA Park.
"It was good fun. I don't think many of the boys had done that before."


Jack Steele


Josh Bruce with Eric Bana

Established in 2014, the St Kilda Football Club Foundation Limited is the entity through which donor support for identified St Kilda Saints Football Club Limited projects is directed. Donations received into the Foundation provide for the funding needs of specific club projects over and above what normal operating revenue would fund.