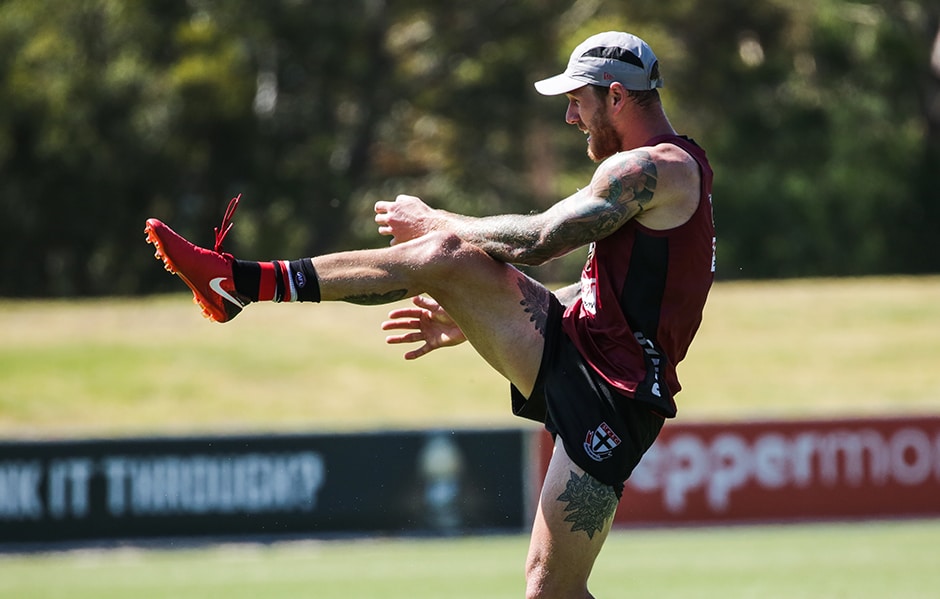 Three Saints were selected for the AFLX on Wednesday night, with Jack Steele, Jack Billings and Tim Membrey set to represent the Saints.
Emerging star Jack Steele's explosive finish to 2018 must've caught the eye of Brownlow medallist Patrick Dangerfield, with the Cat pouncing on the Saint in Wednesday night's AFLX draft.
INFO: Saints 2019 Intra-Club clash locked in
The 22-year-old Steele has become one of the best tacklers in the competition, averaging a monstrous 6.7 per game, and it's this unrelenting attack on the ball that likely played a part in the inside bull's selection.
Jack Billings' focus is firmly fixed on a full-time role in the Saints' midfield in 2019, and Dangerfield also likes what he sees in the silky left-footer.
Fluent on both sides of the body and a genuine "student of the game", the 23-year-old's form and physique have crescendoed in tandem over the pre-season, and Saints fans will be eager to see what Billings can produce in the AFLX after a tumultuous 2018.
Teammate Tim Membrey is equally poised to burst into Season 2019, and his strong aerial ability and imposing size were enough to convince Rampage skipper Jack Riewoldt to nab the St Kilda spearhead.
READ: Steele sharpens attacking focus
Now in his fifth year at St Kilda, the No. 28 should form a fascinating pairing up front with the cousin of his former skipper.
AFLX returns in a revamped format this year, with a one-night tournament locked in for Friday, 22 February at Marvel Stadium.
But the players' focus will remain firmly on St Kilda's first intra-club match of the summer, scheduled for Saturday, 23 February at RSEA Park.