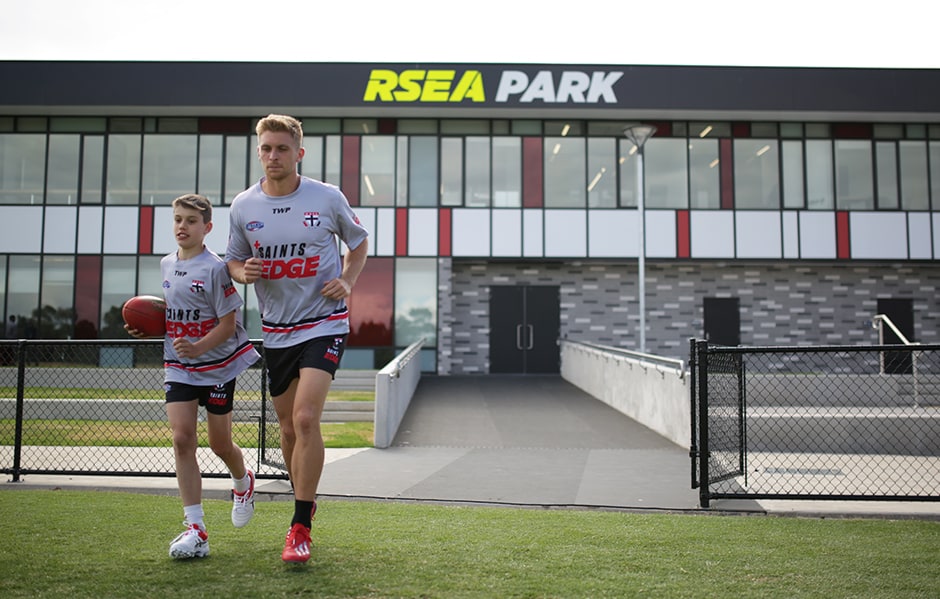 Saints Edge is open to children of all abilities (both boys and girls) from the ages of under-11 up to under-14s.
The only program of its kind, Saints Edge is held in an elite AFL environment with state-of-the-art facilities, giving your child unprecedented access and insight into the life an AFL star.
To register your child for Saints Edge now, complete the four easy steps below before Friday 22 March:
STEP 1: BUY NOW
Click here to sign your child up for an exclusive AFL immersion experience.
STEP 2: CREATE ACCOUNT
Follow the steps to enter your details and create a new St Kilda Account. Or, if you're already a St Kilda Football Club member, just sign into your account!
STEP 3: SELECT PRODUCT
Once you're signed into your new account, select "Saints Edge U11-U14" and proceed to checkout.
STEP 4: FINALISE PAYMENT
You can choose to pay the all-inclusive Saints Edge fee of $1,100 in full, or alternatively via our 'EasyPay' option.
Select 'EasyPay' at checkout if you'd prefer to pay in monthly instalments; you'll be signed up to a 5-month plan of $220 per month.
To ensure the best experience for Saints Edge participants, places are strictly limited and will be award on a first-in, best-dressed basis. Don't miss out!
Please contact membership@saints.com.au if you are experiencing any problems with registration to the program or making payment. Please note there are payment plan options available.