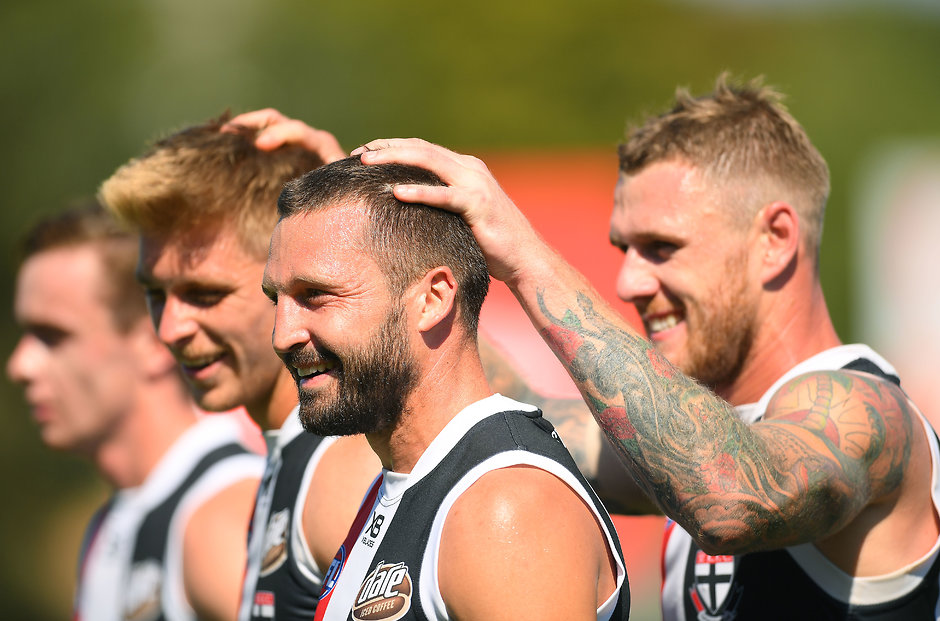 GAME DAY INFO
Following an exciting win over the Kangaroos last week, the Saints return for Game 2 of the JLT Community Series. Join us as we face off against the Bulldogs on Sunday ahead of Round 1 of the AFL Season.
Game
St Kilda v Western Bulldogs
Date
Sunday 10 March
Time
4.10pm
Location

Mars Stadium

,

Wendouree, VIC
Tickets available via Ticketmaster
Saints Merchandise and Membership
For anyone looking to purchase a membership or view the latest Saints merch range, the Merchandise and Membership teams will be on-sitee near Entry Gate 1, to assist with all your enquiries.
Saints' access members
Club Members with Premiership Season entry entitlements will have free general admission access to JLT Community Series matches in which their Club is competing by scanning their membership card into the venue on match day, subject to capacity. Alternatively, Club members can guarantee their entry by registering for a general admission ticket or upgrading to a reserved seat via the relevant ticket agent using their 2019 membership barcode, subject to availability.
BROADCAST
TV: The match will be live on Fox Footy from 4:00pm (AEDT), as well as in the AFL Live App.

Radio: The match will be broadcast on 1116 SEN and 3AW from 4:00pm (AEDT).
Moorabbin Social at RSEA Park will also be broadcasting the game. Find out more.
GETTING THERE
To assist fans with parking, the City of Ballarat will once again provide a free shuttle bus and park and ride service.

Shuttle bus to and from Mars Stadium
A shuttle bus will depart the Ballarat Railway Station Bus Terminal and travel to Mars Stadium from 2.30pm
From 6pm, a return shuttle will depart Mars Stadium and drop passengers off in Sturt Street opposite the Ballarat Town Hall.
Park and Ride Shuttle
From 3.30pm, a shuttle bus will depart Drew's Paddock (Midland's Golf Club) on Heinz Lane and travel to Mars Stadium, this will be continuing on a 20-minute loop until approximately 4.50pm.

A return shuttle will be provided from Mars Stadium starting from approximately 6pm.
All shuttle bus services are expected to operate until all patrons have left, approximately 8pm.
A number of events will be taking place in the precinct over the long weekend, so football fans are being encouraged to take advantage of the Park and Ride Shuttle service.

Parking
On-street parking will be available for drivers in Howitt and Norman Streets.

Drivers are also urged to utilise the hundreds of parking spaces available at C.E Brown Reserve and surrounding ovals. These parking spaces can be accessed from Dowling Street, and patrons will have access to gates 1 and 2 via a short walk.

Victoria Police have advised no cars will be permitted to park overnight (Saturday) on Creswick Road to allow for the installation of temporary fencing in the area at 6am on Sunday.