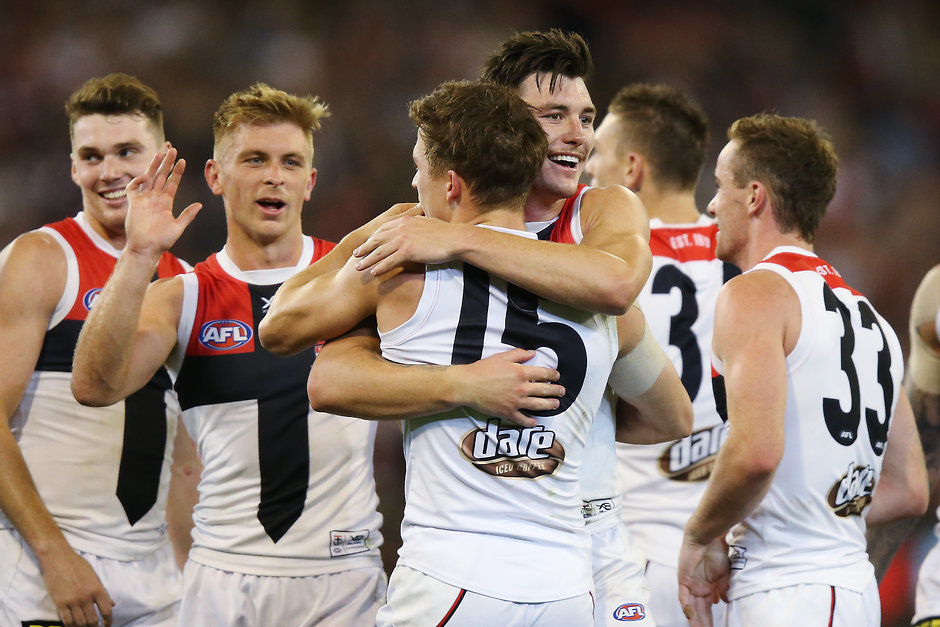 Halfway through the season, three Saints could be leading the pack as we look ahead to who could be crowned the 2019 Trevor Barker Award winner.

1. Jack Steele – After a top three finish in 2018, the hard-at-it Saint has been a consistent ball winner, while also playing a shutdown role on the opposition's best midfielder.

2. Rowan Marshall – The 23-year-old has emerged as one of the game's most improved players in 2019, moving into the ruck and making the position his own at the Saints.
Of the 24 ruckmen who have played at least six games across the league this year, Marshall ranks second for contested possessions (10.7), second for kicks (9.3) and third for clearances (5.2) and centre clearances (2.0).

3. Jack Billings – After being added to the leadership group on the eve of the season, the classy left-footer has taken the next step in his career, stepping up to the plate in a new midfield role.