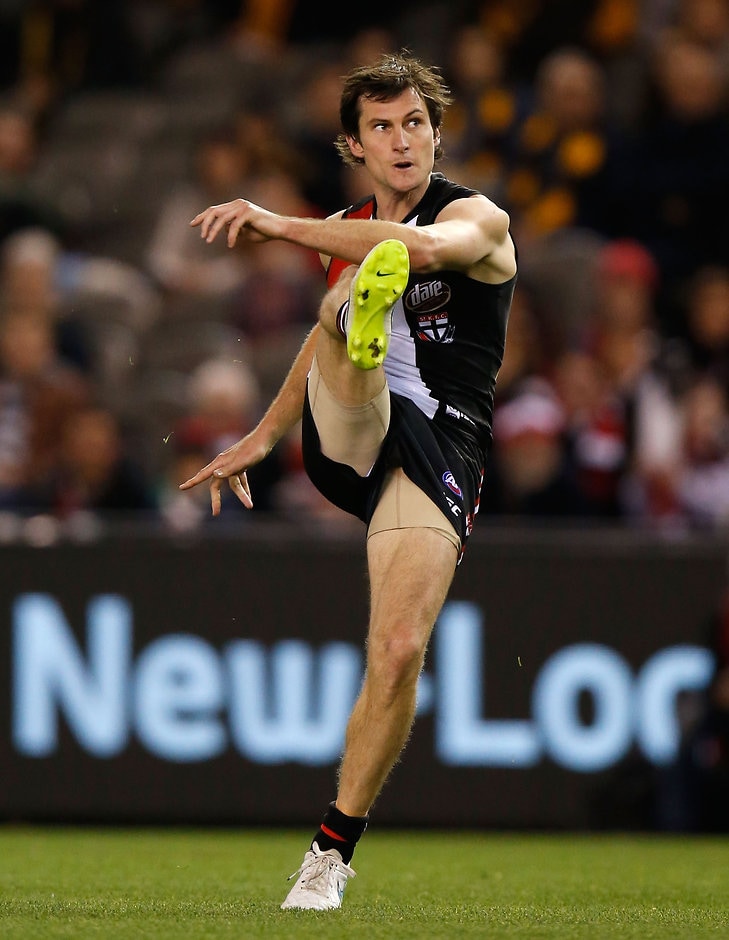 We are committed to selecting Josh in the rookie draft and are open to selecting Farren as a rookie.
Ameet Bains
ST KILDA has announced three further list changes ahead of the club's first list lodgement on October 30.
Josh Saunders and Farren Ray have been removed from the Primary List, while Ahmed Saad has been removed from the Rookie List.
Contracted for 2016, the Saints have committed to re-drafting Saunders as a rookie, and have left the door ajar to re-draft Ray also as a rookie.
Saad played 33 games since debuting with the Saints in round six, 2012 but the emergence of small forwards Jack Lonie and Jack Sinclair kept him to just four senior games this season. Saad booted 48 goals and was well known for his drawn-out but effective set-shot routine.
Ray was selected with pick four by the Western Bulldogs in the 2003 National Draft and, after 75 matches at the Bulldogs, the winger was traded to the Saints ahead of the 2009 season.
An elusive and consistent performer, Ray was a key player throughout St Kilda's 2009 and 2010 Grand Final seasons and held the prolific Dane Swan to just 21 disposals in the drawn 2010 match, his lowest tally for the year.
In 2013 he finished ninth in St Kilda's best and fairest and followed this with a consistent 2014 campaign. However a serious hamstring injury on the eve of the 2015 season kept him on the sidelines until round 10. In Round 13, he played his 200th game against the Western Bulldogs.
Saunders has played 22 AFL games since being selected with pick 43 in the 2012 National Draft. He debuted in St Kilda's first overseas match - Anzac Day against Sydney in round five 2013 – and went on to play 10 matches that year and a further 10 in 2014.
However, competition for spots made things difficult for the speedy half-forward this year and he managed just two senior appearances despite consistent VFL form.
St Kilda Chief Operating Officer Ameet Bains paid tribute to the trio.
"All three players have had a positive impact on the club in their own way," Bains told SAINTS.com.au.
"It is never easy for players to be given this news and we thank them for their contributions to the club and wish them well for the future, be it with us or elsewhere.
"We are committed to selecting Josh in the rookie draft and are open to selecting Farren as a rookie in a similar way to what we did with Adam Schneider last season."
St Kilda now has three vacancies on its primary list ahead of the National Draft on 24 November, including a first round selection at pick 14. Jack Sinclair will be elevated from the rookie list after signing a two-year contract earlier this season.
RELATED: Sinclair commits for two more years
(function(d, s, id) { var js, fjs = d.getElementsByTagName(s)[0]; if (d.getElementById(id)) return; js = d.createElement(s); js.id = id; js.src = "//connect.facebook.net/en_GB/sdk.js#xfbml=1&version=v2.5&appId=66316020565"; fjs.parentNode.insertBefore(js, fjs); }(document, 'script', 'facebook-jssdk'));