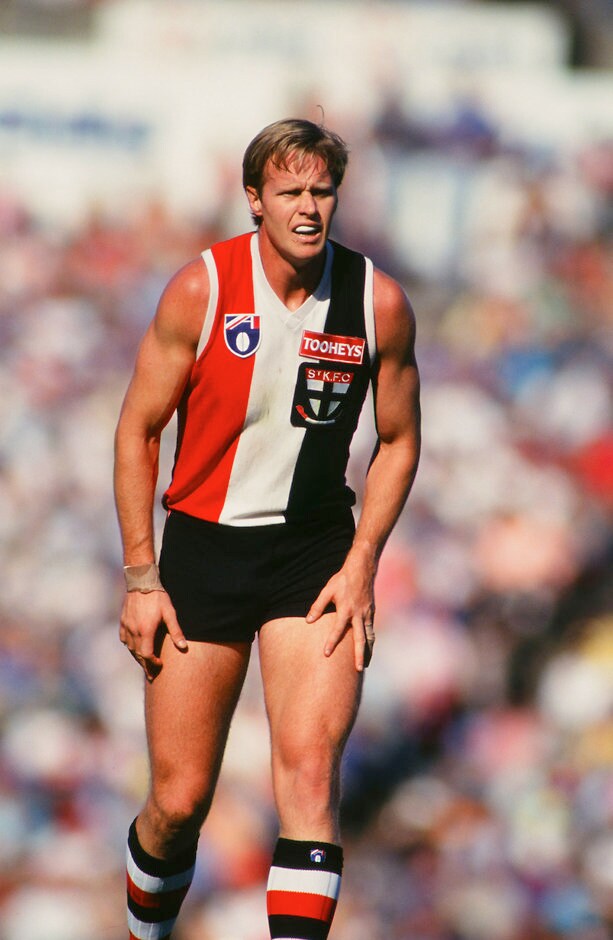 St Kilda Football Club is building a bright future but at the same time is committed to strengthening its links with those who have been part of the club's past.
In recent years the Saints Past Players and Officials group has been allowed to wane, but in the last few months there has been plenty of spadework behind the scenes. We will announce some exciting plans at the launch of a new-look Past Players and Officials group at our major get-together at Sandringham Football Club on Friday November 13.
We are a big family at St Kilda and, more than ever before, we need to unite together. That extends to embracing those who have served as officials and long-term staff. It is our aim to celebrate the club as a whole and that extends beyond players to those who have served the club in various capacities. This is a vital part of the club's wish to re-connect, combined with an energetic group of former players and officials prepared to put their shoulder to the wheel.
Too often in the past the club has lost contact with its past players and people in general.
The aim of the Saints Past Players and Officials group is to create an environment where former Saints can enjoy each other's company and also to build a Saints Welfare Fund.
It is worth noting more men have played with St Kilda than any other club. By extension we should have the strongest Past Player group. The "all new" committee of the Saints Past Players and Officials has already met with a view to achieving those aims.
It consists of Russell Morris (president), Dean Greig (Vice-President), Simon Meehan, Tony Brown, Andrew Cross, Steve Byrne, John Beveridge, Gary Colling, Russell Holmesby, Lisa Laing and Nicole Bertuna. Also assisting on sub-committees are Justin Koschitzke, Stephen Milne, Luke Ball, Jason Blake, Austinn Jones, Jayson Daniels, Justin Peckett and Danny Frawley.
We owe enormous thanks Saints CEO, Matt Finnis, for recognising the significance of the Past Player group with regards to the ongoing success of the club. Former player Tony Brown is now the club's Player Welfare manager, and his involvement along with Lisa Laing – the club's General Manager – Customer & Community, is an indication of the club's wish to support and enhance a direct involvement with our group. Nicole Bertuna - the club's Compliance and Supporter Group Officer - is our secretary.
Already Dean Greig, John Beveridge and Russell Holmesby have been working hard on the all-important task of getting our data base up to date.
We are already making plans for a Golf Day on a date to be determined, and a 2016 season launch at the home of Lindsay Fox. A similar function at the start of 2014 was extremely popular and we will make this even bigger and better.
Past Players and Officials can register on the following link to our new Saints PP&O eStore to join and keep in touch with our exciting plans and events.