As a youngster, Jarryn Geary remembers seeing his Grandad's name etched into a club honour board as a life member, and hoping one day to be recognised in a similar manner.
On Saturday, that ambition will become a reality when he runs out for the 150th time in the red, black and white, earning St Kilda life membership in the process.
It's an achievement befitting of a man who embodies everything the Saints stand for. But for the 28-year-old from Bendigo, nothing has come easy.
Taken at pick No. 58 in the 2006 Rookie Draft – the sixth last player taken that year from a pool of 151 – Geary has had to fight and scrap for every opportunity.
It didn't happen overnight, but he earned promotion to the senior list, then established himself as a senior player and this year was named as Nick Riewoldt's successor as captain.
"I'm very proud of it now and I guess in a few years time when I'm finished up I'll look back on it I'll be even more proud of it," Geary told saints.com.au on Friday ahead of his 150th game.
"My grandad was a life member of a few different clubs and I remember looking up at the board and thinking I'd love to be a life member somewhere and I'm so happy it's going to be St Kilda Football Club."
"It's been a bit of a journey. It seems like a long time ago that I played my 100th to be honest, which wasn't a very fun day. I'm hoping this is a little bit exciting and has a better ending than the last milestone game that I had."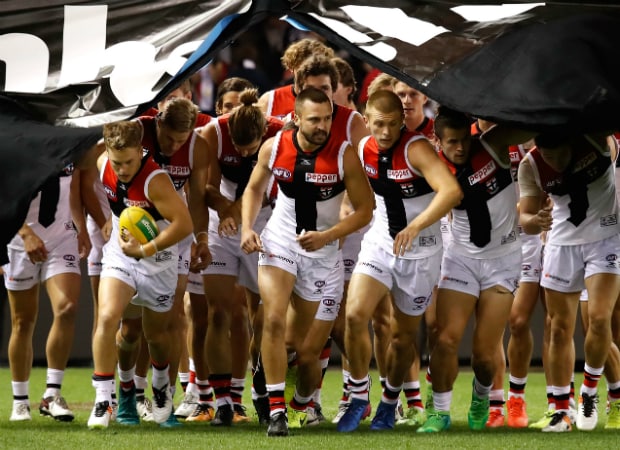 Things have come a long way since that day in Round 7, 2014, where Hawthorn demoralised the Saints by 145-points on a wet and soggy day at the MCG, and Geary sat out the last two and a half quarters with a serious elbow injury that ended his season.
One thing that hasn't changed is the presence of St Kilda Director of Coaching Danny Sexton, who, just like Geary, has risen through the ranks at Linen House Centre and travelled the same rollercoaster over the last decade.
Sexton, along with recently retired stalwart defender, Sean Dempster, have been the most influential figures in Geary's football journey.
"I came in the door at the footy club at the same time Danny Sexton did. He was the development coach so I had a really good relationship with him and we've both progressed through the club for the same amount of time. So I've probably had as much to do with him as anyone at the club in terms of coaching.
"Sean Dempster – who I lived with for three years – showed me how to do lots of things and showed me how to live like a professional footballer and obviously perform really strongly on game day. Those two are guys that have really helped me get to where I've got to today."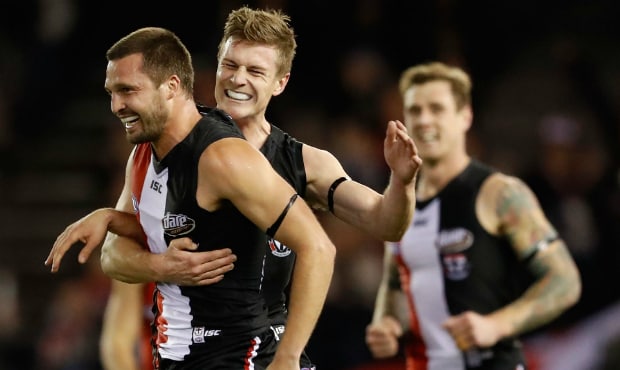 Former Bendigo Pioneers teammate and current Geelong skipper Joel Selwood was drafted at the opposite end of the spectrum in 2006.
While he has been fortunate to play in 23 finals and three premierships, Geary has managed just one finals appearance in his time in the game.
Although, the tide is beginning to turn and by the time he hangs up the boots he could have many more finals appearances next to his name.
"We've got a long way to go but the last few weeks have been really positive for the group; we've won three in a row and hopefully on the weekend we can get another good result. We seem to be bridging the gap between our best and worst, but it's only from a small sample size," Geary said.
"Hopefully we can continue to play four quarters of strong Saints footy and if we can continue to do that we can give ourselves every opportunity to beat anyone. If we can do that for enough games this year we'll give ourselves the chance to play finals."
Three months and eight games into his first year as captain, Geary admits winning makes the role easier, although he has had to deal with more than just football on some Monday's of late.
"I think the first few weeks I learnt a few things and I've adapted to it well now," he said.
"It helps when you're winning games of footy, we've won the last three games which has helped my role coming in on Monday mornings and being in a pretty good mood so hopefully that continues and winning games makes it a lot easier," he said.