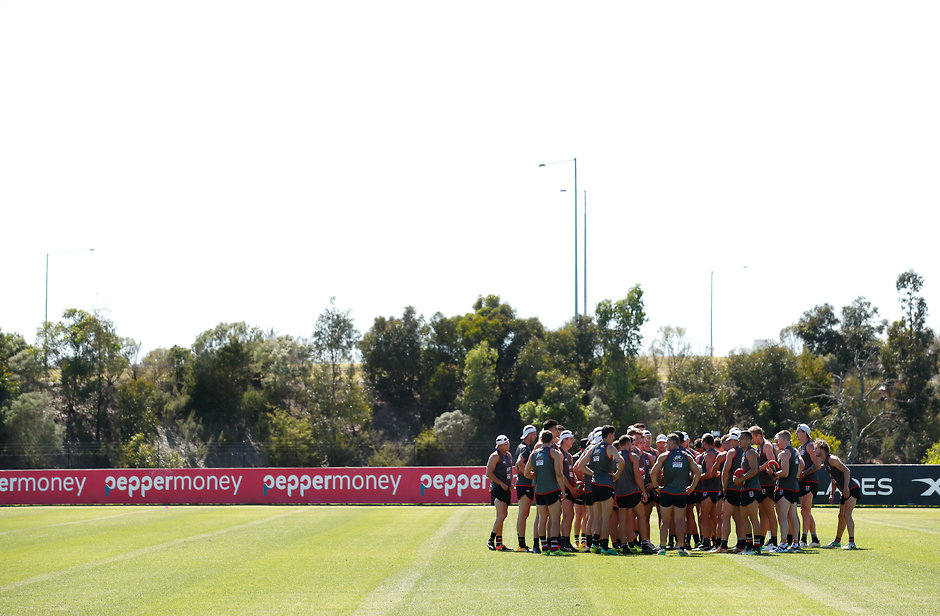 The winds of change have subtly swept through the coaching department at Linen House Centre in recent months.
While the names are almost all the same, the roles are almost all different.
As part of an evolution in Seaford, St Kilda Assistant Coach Adam Kingsley moved into a transition coaching role during the off-season, following four years in charge of the Saints' engine room.
Highly regarded assistant coach Henry Playfair was lured from Sydney to oversee the backline, Rohan Welsh shifted from defence to attack, Aaron Hamill was appointed coach of Sandringham and Simon McPhee was promoted to take the reins from Kingsley in the midfield.
Kingsley, who spent four years as an assistant coach at Port Adelaide, where he won a premiership as a player, before arriving at St Kilda in 2010, said his new role centres around ball use and how the Saints will transform defence into attack.
"Transition coach is around taking care of our offence, our ball use and our team defence and linking the two," Kingsley told the Inside St Kilda podcast this week.
"Obviously they are quite closely linked given the time you spend transitioning between when you have the ball and when you don't have the ball, which is a critical time in the game. We want to minimise the time as much as possible.
"I'm looking at strategy around how we can maximise our ball use, maximise our team defence, how we can counteract other teams, what's happening in other sports that we can potentially use. So it's quite a broad type of role."
While his new role will focus less on the individual and more on the functionality of each line, Kingsley will now be involved in every group, not dissimilar to a senior coach.
"I'm a little less hands-on with the players," he said.
"Simon McPhee is coaching our midfield with Aaron Hamill and Adam Skrobalak, so they are more hands-on with the players, working on their individual stuff as well as the midfield specific stuff.
"I'm sitting back and observing a lot of it, providing more of a supporting role more than taking charge like I have for the last four years."