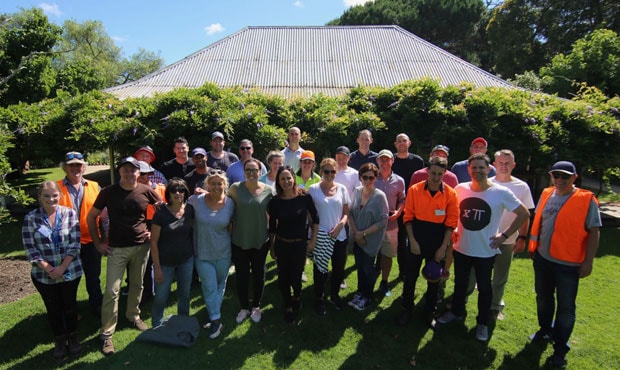 St Kilda Football Club is thrilled to announce a new community partnership with Wallara Australia.

Wallara is an organisation dedicated to providing services, accommodation, training and work experience to people living with a disability in the South-East region of Melbourne.

Announcing the partnership at the annual Wallara 'Dinner Under the Stars', St Kilda CEO Matt Finnis said this is yet another step in the Saints work to foster inclusive communities.

"The partnership will see an array of programs and opportunities made available through the club," Finnis said.

"It also allows us to broaden our stance as an inclusive club, while continuing to emphasise a focus on people, belonging and human potential.

"Wallara TV have already come on board to support our wheelchair football team and we look forward to integrating the talents of other Wallara clients across our business into the future."

A main hub for Wallara is the Potter Learning Campus. The campus syllabus is specifically crafted to build life skills and education programs for adults living with disabilities to follow on from their time at school. With a focus on literacy, numeracy and cooking, students are empowered to head out into the community to gain employment.
Wallara CEO Phil Hayes-Brown said he was very excited to formalise the partnership with St Kilda, as both organisation's yearning for a holistic approach to community and belonging very much align.

"It is clear to Wallara that the commitment to make a difference in the lives of people with a disability is ingrained in the culture of the Saints and we greatly value our partnership and the opportunities surrounding this," Hayes-Brown said.

"We're really looking forward to providing our clients with the opportunities this partnership will afford us.
"St Kilda have already indicated several avenues for our clients to further their skills and training at the club and we can't wait to begin this process."

Saints players visited several Wallara sites during the 2018 Community Camp, honing their pottery, baking and barista skills alongside Wallara clients, while the extended St Kilda FC leadership team spent two days at Sages Cottage in late 2017 as part of a leadership development program.