Ruckman Tom Hickey has been one of few Saints to find form so far in 2018, but the big man's journey to the big-time has been unconventional to say the least.

Born in Brisbane, Hickey grew up deep in the rugby league heartland that is south-east Queensland.

His father, Mick, played A-grade rugby league for Fortitude Valley for 10 years in the Brisbane Rugby League, but son Tom said he never held out hope of following in his father's footsteps.

"It's a common misconception that I was any good at rugby league, I was shocking!" Hickey told saints.com.au.

"Dad was very good, and I just rode off the coat-tails of him for the first 15 years of my life."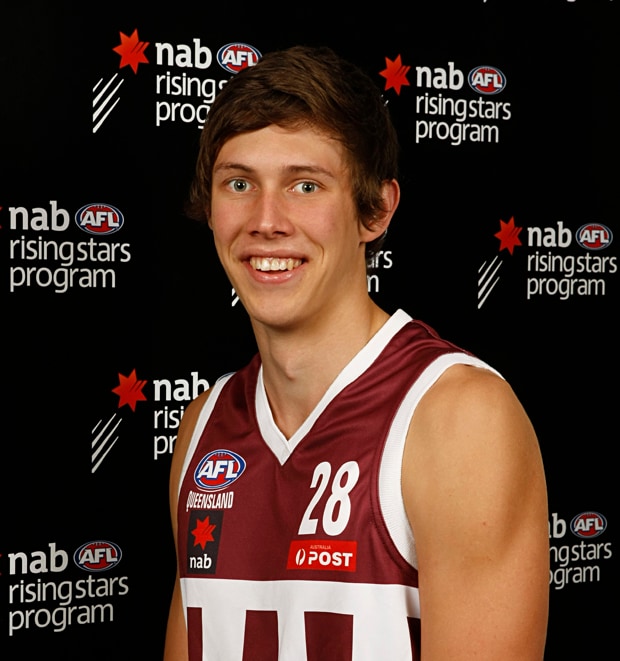 Hickey represented Queensland in the under-18 side.

By the age of 14, Hickey had turned his attention away from league, where he claims he was "the tallest five-eighth getting around", and involved himself in a variety of sports for the remainder of his schooling, including volleyball, basketball, athletics, rugby union and water polo.

Hickey leads the way in Giants draw

Hickey's size ensured he could be influential on the volleyball court, and in 2008, he won the Trans-Tasman Schoolboys Cup in New Zealand with the Queensland Schoolboys representative side.

After the New Zealand tour, however, the promising young volleyballer found himself at a crossroads in his sport.

Hickey had become fed up with the egotistical nature of volleyball and sorely missed the camaraderie synonymous with more team-oriented, particularly contact, sports.

Hickey's footballing journey is unique in that it's beginnings were almost accidental.

A few of his close mates encouraged him to try his hand at Australian Rules football, and after playing in the ruck for two games, Hickey was scouted by Luke Curran, then the Brisbane Lions Academy Coordinator, who invited him to join the AFLQ Rookie Search Program.

Hickey took his football further after school, and at age 18, successfully tried out for the South Eastern Bushrangers, South-East Brisbane's development side.

"I probably shouldn't have made it, I don't reckon," the big man said.

"I was no good, but they obviously saw something in me and that egged me on."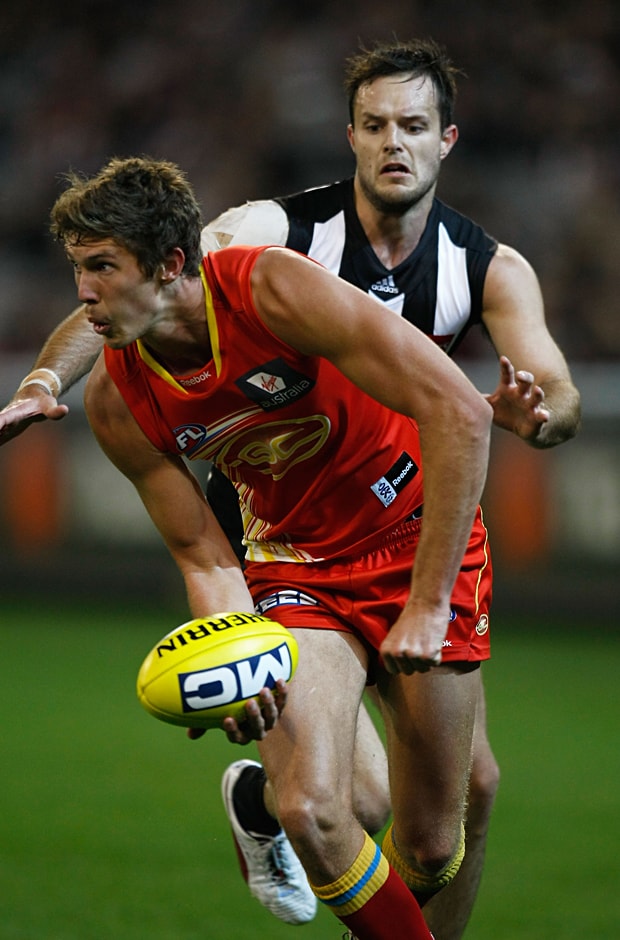 Tom Hickey evades future St Kilda teammate Nathan Brown.

The young ruckman then went on to play a crucial role at Morningside Panthers Football Club, helping them to a premiership that year and finishing second overall in the league Best and Fairest.

Hickey: We know we're better than this

The following year, Hickey was once again instrumental for Morningside, leading the club to back-to-back flags and representing Queensland in the under-18 side.

"I was thinking, 'How easy is this? I've played two years and won two flags'. Then I got drafted to the Gold Coast," Hickey laughed.

That year he was invited to the NAB AFL Draft Combine at the AIS in Canberra.

Hickey's well-rounded sporting background held him in good stead at the combine, placing first and second out of the rucks in agility and the beep test respectively and finishing second overall in the 'clean hands' test, an amazing result.

"Coming from a rugby league background, you're not allowed to drop the ball," Hickey said.

"Being a five-eighth, I got the ball passed to my toes a lot, so I guess I've always had reasonable hands, just from being in juniors and having to catch the ball, being taught never to fumble it or paddle it."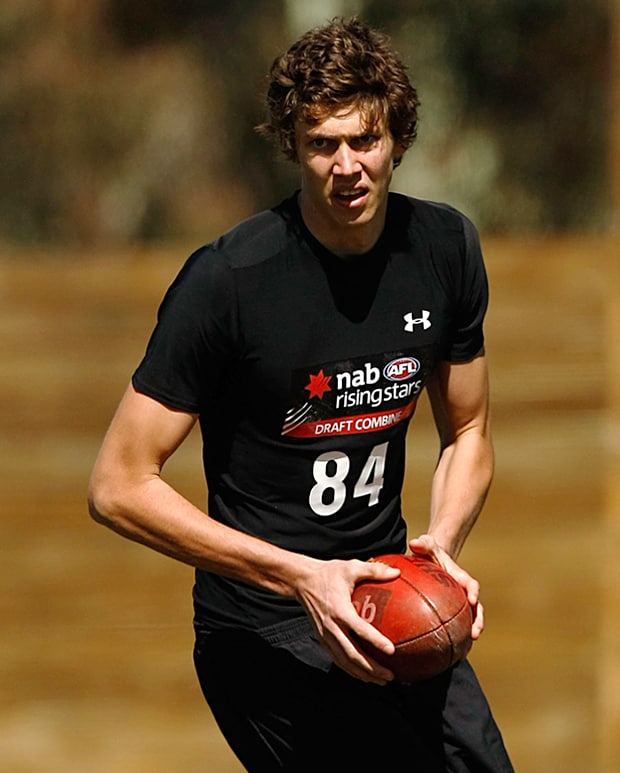 Hickey finished second overall in the 'clean hands' test at the 2010 NAB AFL Draft Combine.

Now 27, Hickey's stature and athleticism allows him to play as a ruckman who can compete at ground level as well, a rarity for someone of his size, but he has also been able to incorporate the lessons learnt in other sports into his football.

"From volleyball, I learned to read the flight and jump for the ball, although I jumped off two feet when I first started playing footy," Hickey said.

"And from playing rugby league, I was able to catch the ball cleanly and was used to the oval-shaped ball."

To hear more from Tom Hickey, tune in to the new Saints podcast series, Behind the Crest, where we discover the person behind the player.