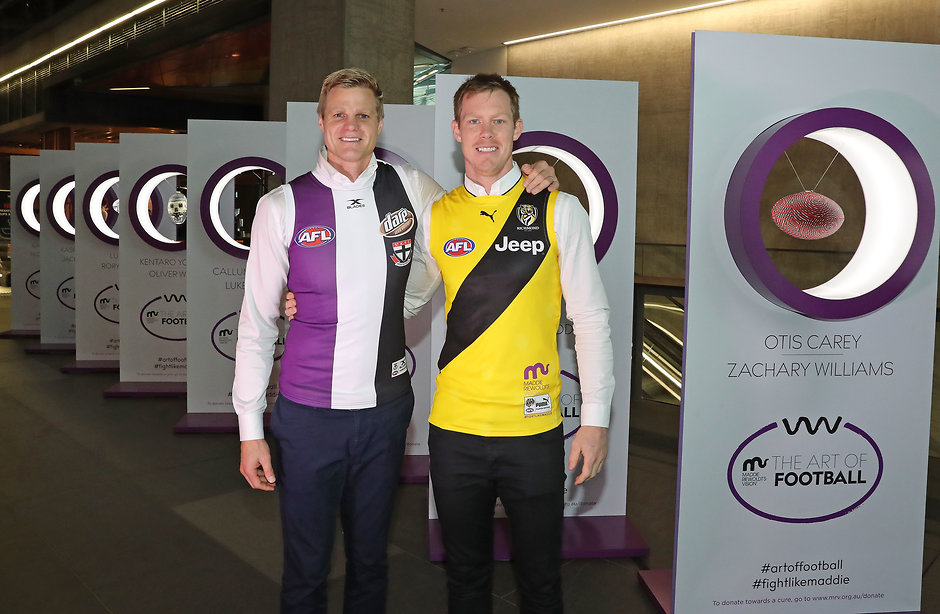 We are so lucky that we have the platform to do something positive with our grief because most people don't have that.
Nick Riewoldt
St Kilda v Richmond was Maddie Riewoldt's favourite game of the year. She wanted her cousin Jack to kick a bag for the Tigers and her brother Nick to lead the Saints to victory.
On Saturday night, the two sides will meet in the second edition of Maddie's Match at Etihad Stadium, in a game that will support a cause that has already raised more than $1.6 million towards finding a cure for bone marrow failure.
Speaking on Fox Footy on Wednesday night, St Kilda champion Nick Riewoldt says Maddie's Match 2.0 is set to be even bigger than the first game given where both sides are positioned in at this stage of the season.
"For us, Maddie's Match 2.0 is really exciting. Clearly, off the field there is a lot at stake; the fight against bone marrow failure is something that's obviously really close to my heart and my families heart," Riewoldt said on AFL 360.
"On the field, at the same time, it's going to be a huge game. We're expecting a bumper crowd, the Tigers are up and about, we're in a bit of form which is good. So hopefully a huge crowd and that will translate into a lot of donations for bone marrow failure."
Riewoldt, who is arguably the best player to ever wear a red, white and black jumper, said his family is privileged to be in a position where they can use their standing in the game to channel their grief into a positive cause.
"We're really fortunate as a family that we've got the platform – footy is just an amazing platform – you guys did an amazing job in the lead up to the Big Freeze and that was just an amazing week," he said.
"The football community is unlike anything else to be able to rally and get behind a cause. We are so lucky that we have the platform to do something positive with our grief because most people don't have that."