At the 2019 Trevor Barker Award the boys were sharp, the girls were glamorous, and 'Spida' Everitt's burnt-orange shirt from 1997 was nowhere in sight.
Take a stroll down the Crown Palladium red carpet from St Kilda's night of nights.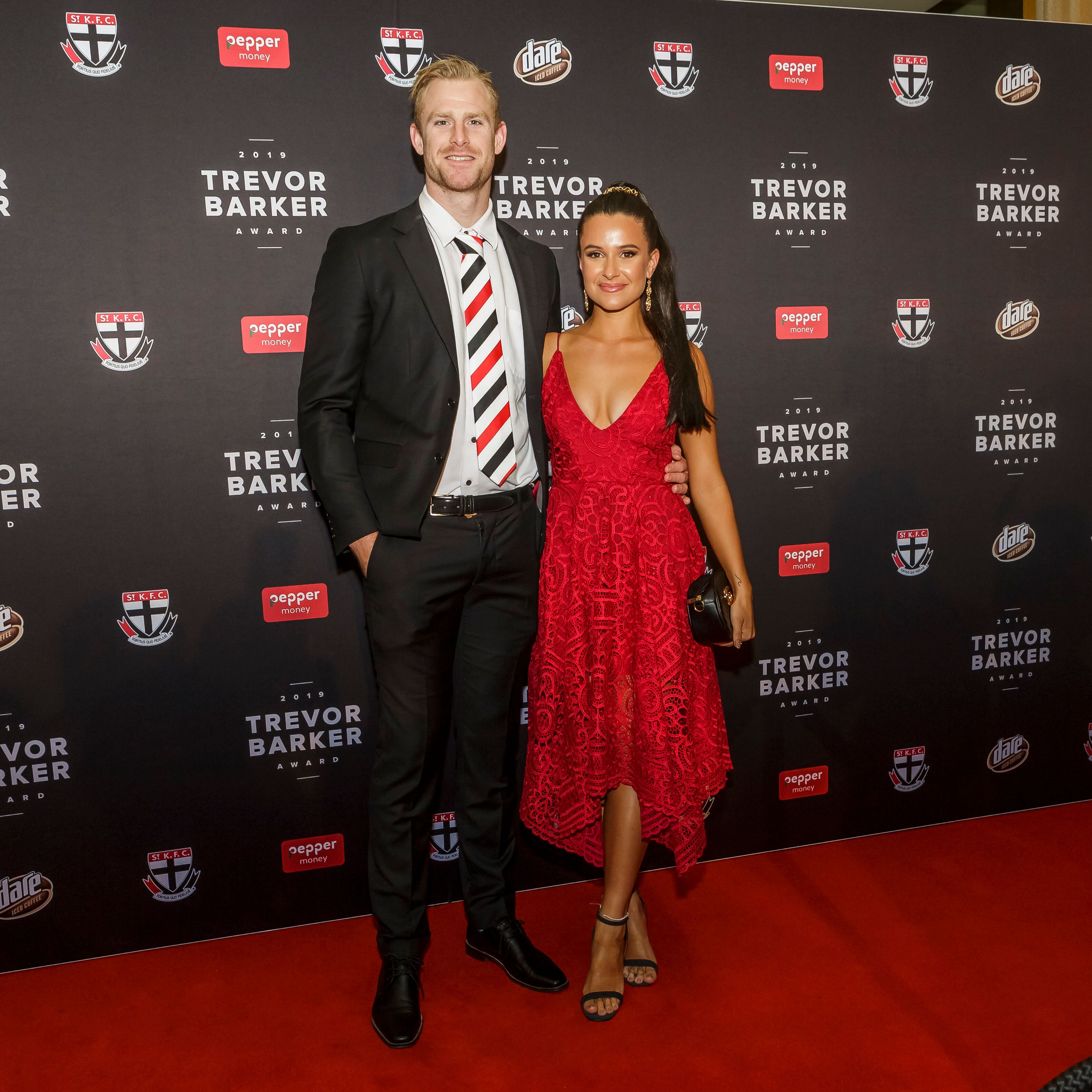 Jonathon Marsh and Elena Benolli.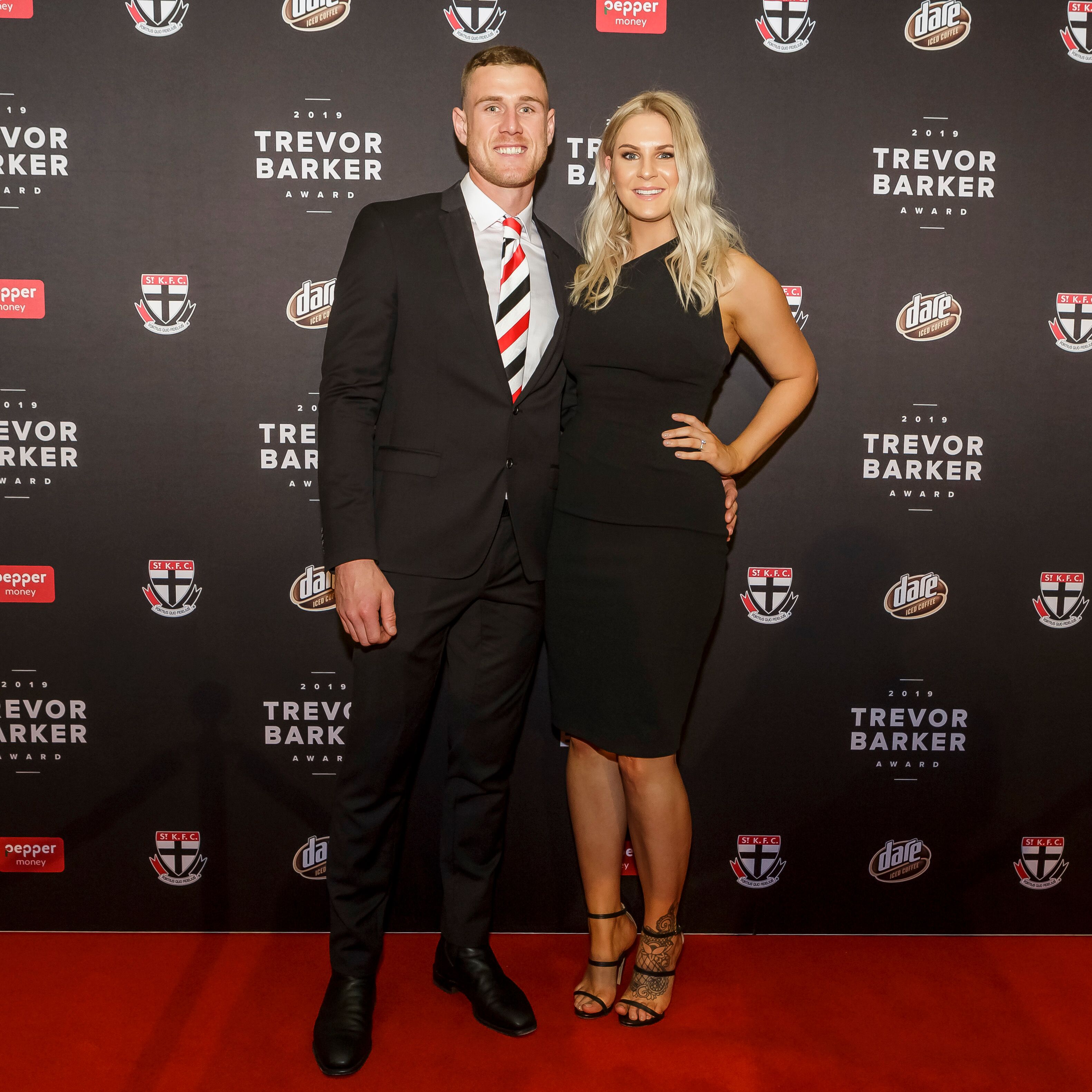 Tim Membrey and Emily Hodgson.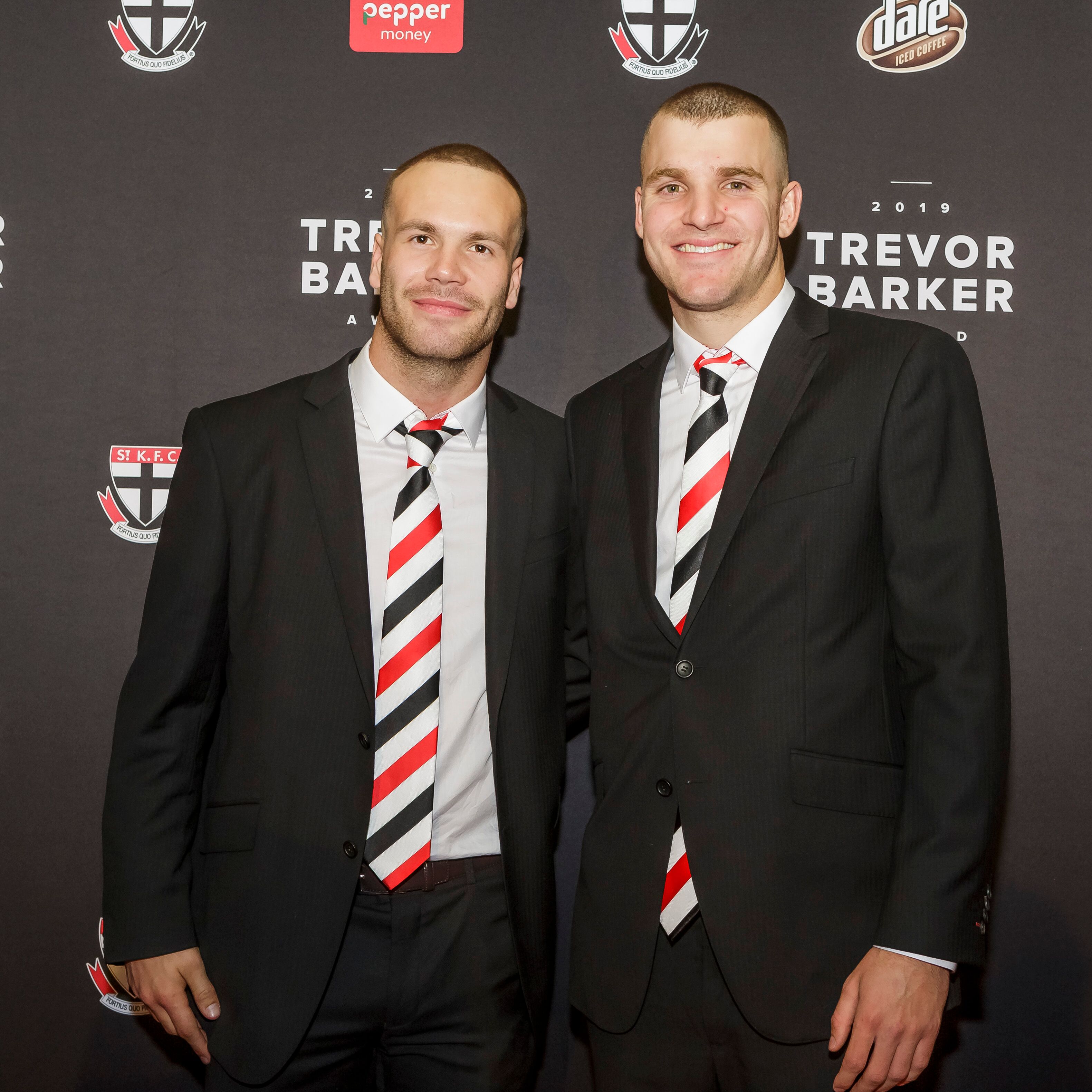 Bailey Rice and Brandon White.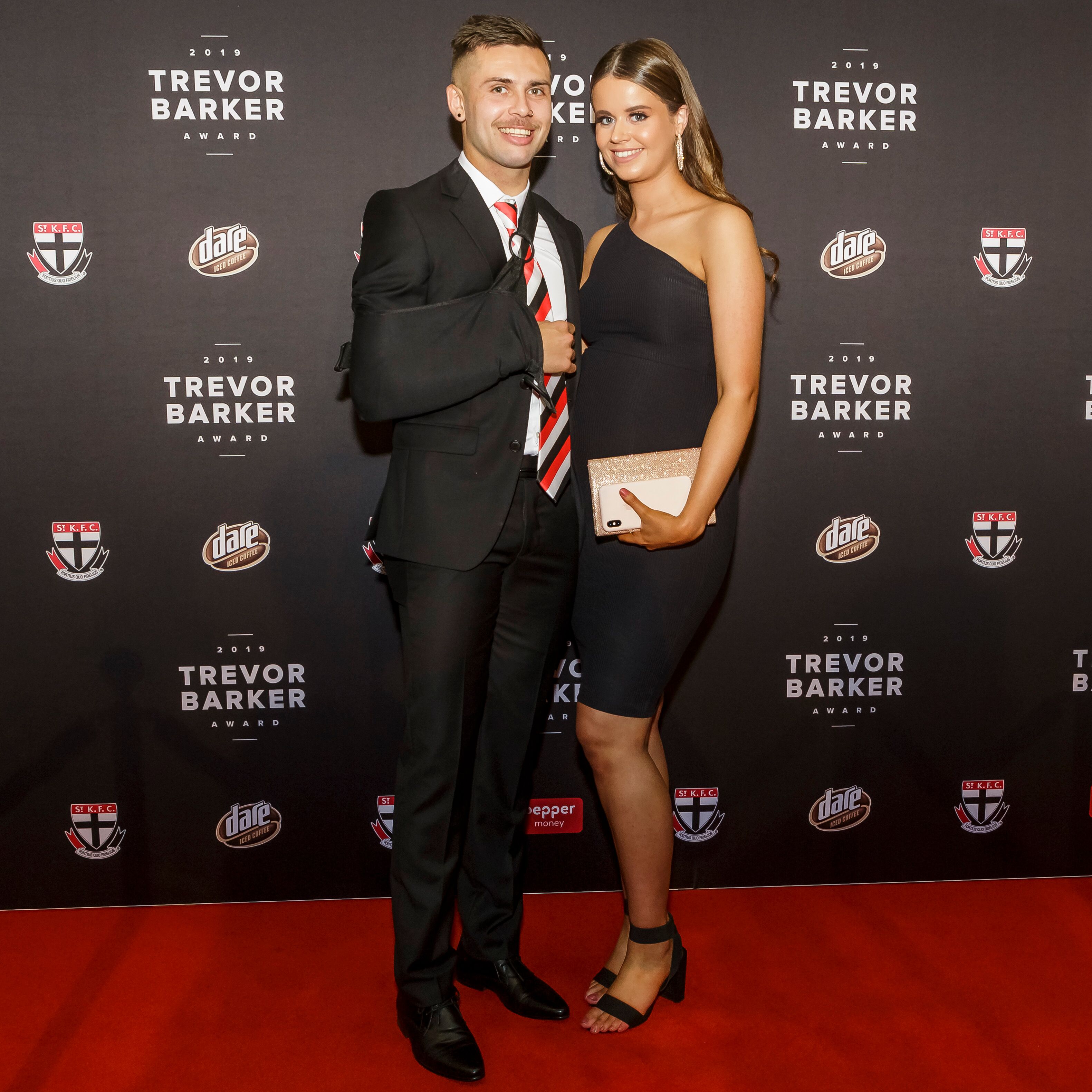 Robbie Young and Sophia Porteous.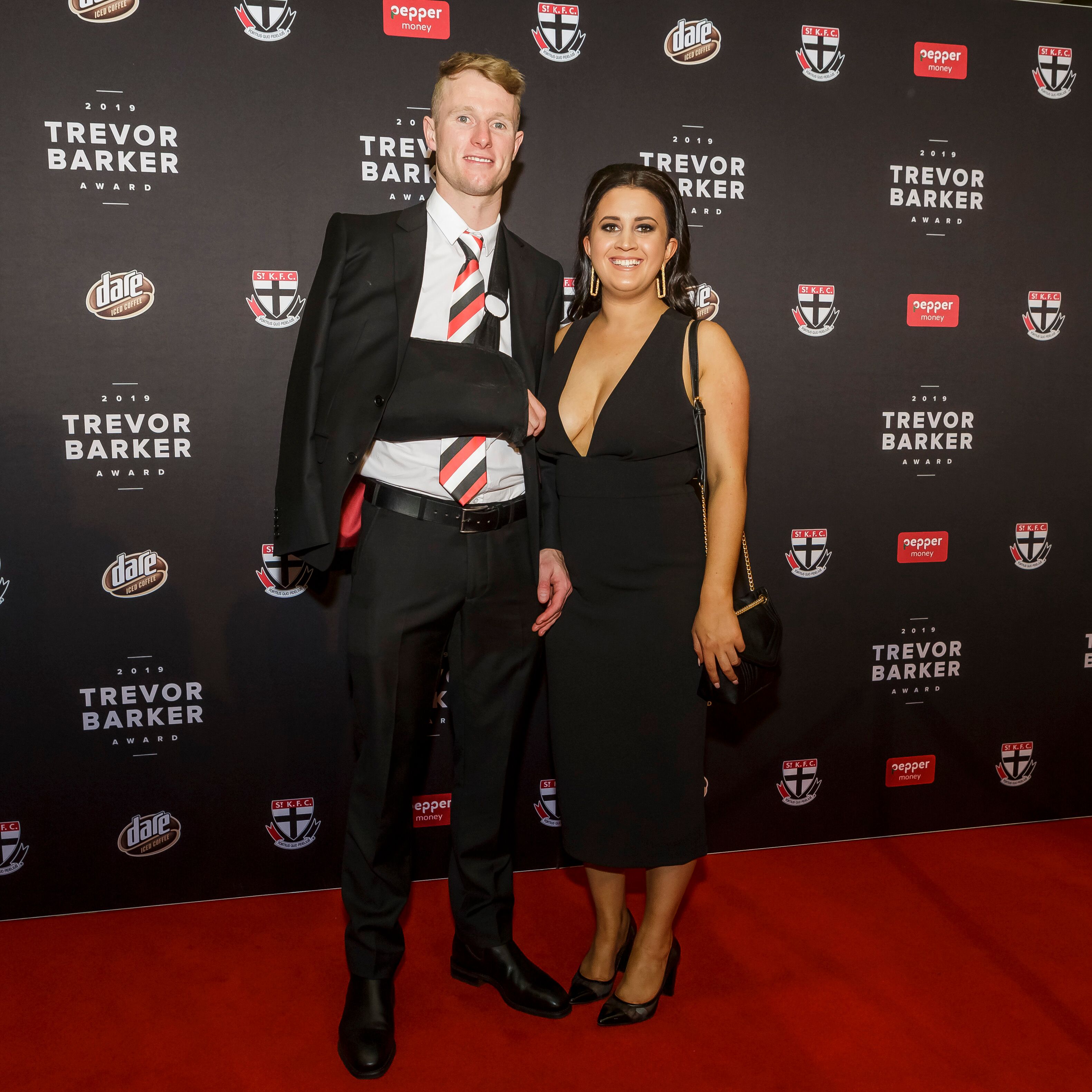 Nicholas Hind and Telisha Fowler.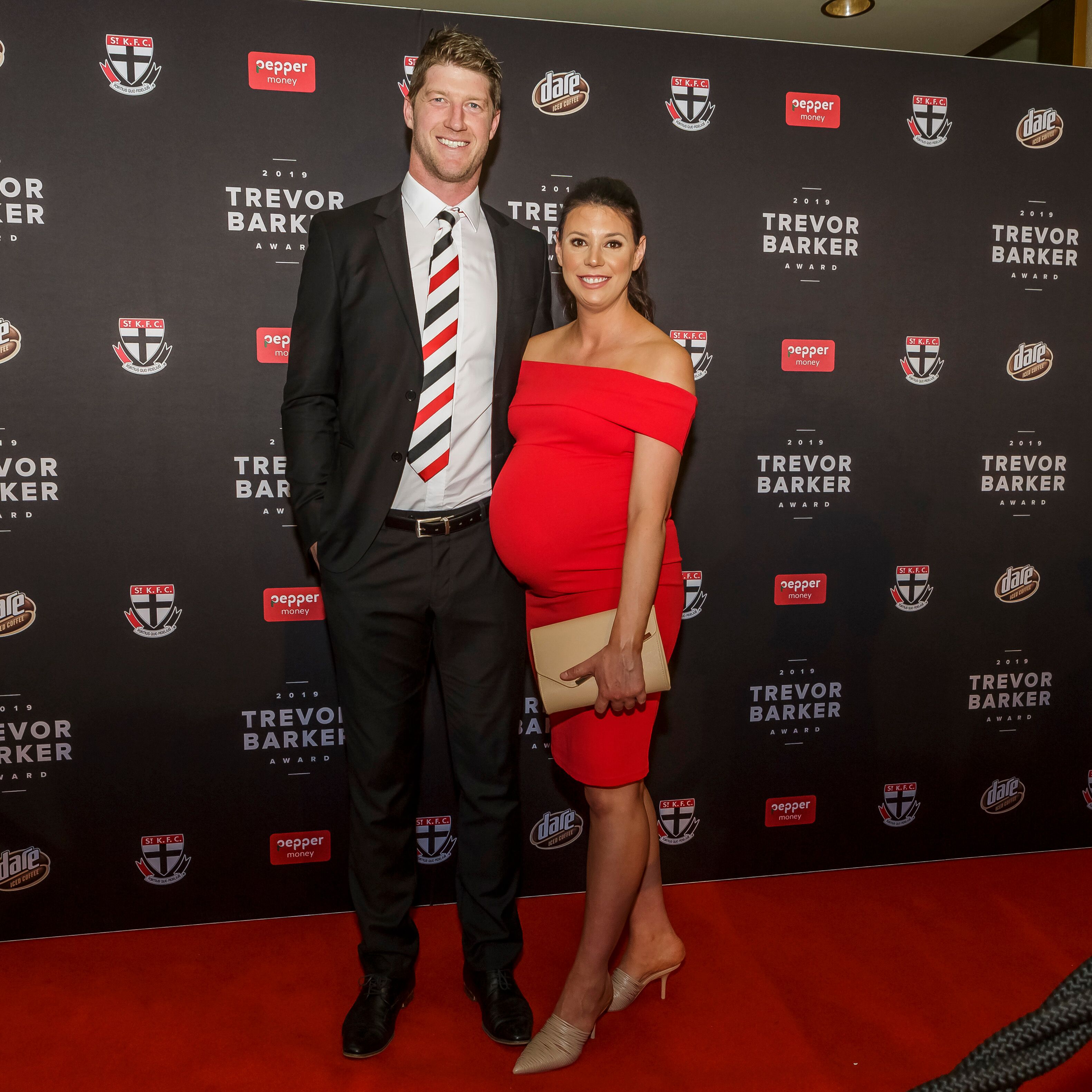 Sam and Natarsha Rowe.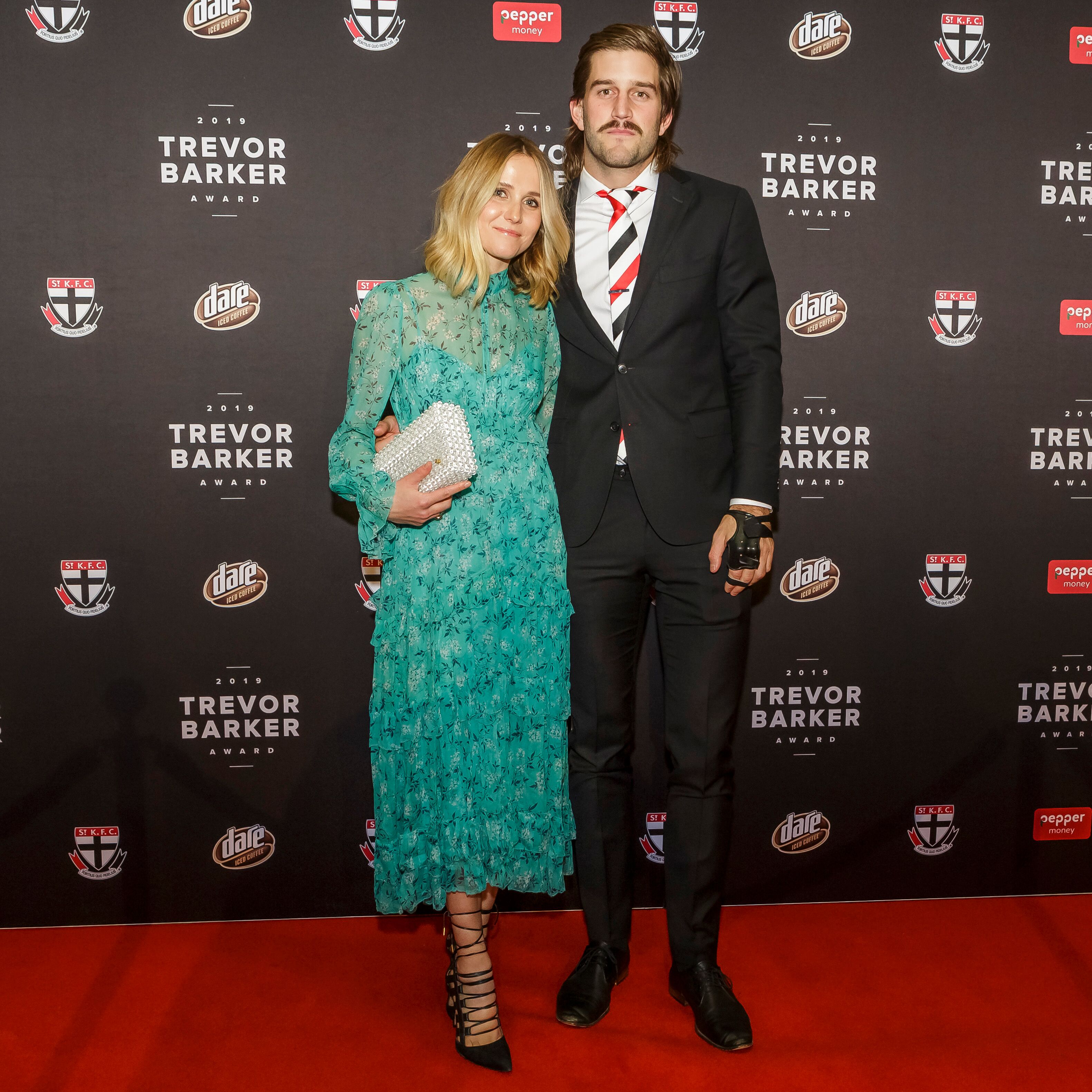 Josh Bruce and Pip Marques.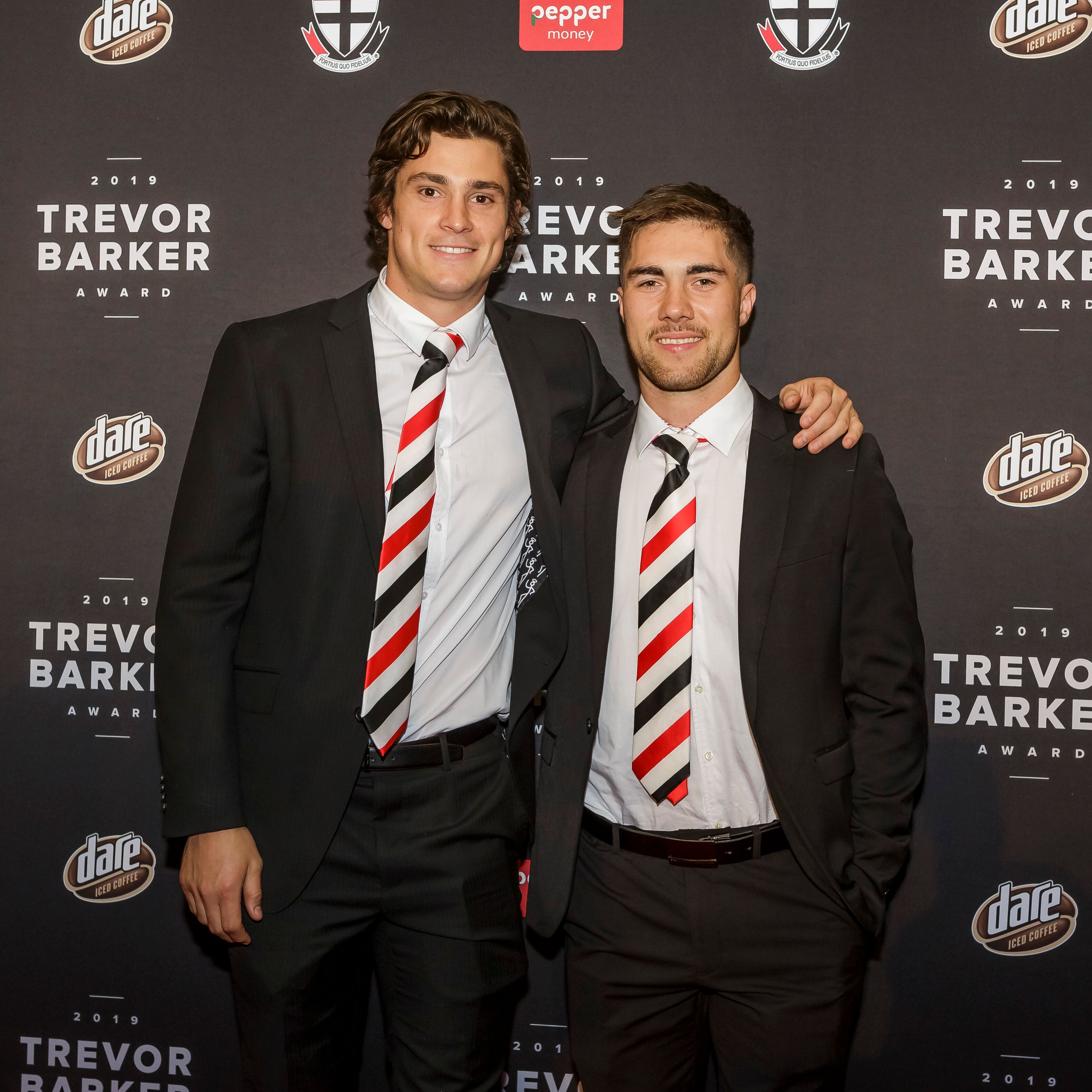 Jack Steele and Jade Gresham.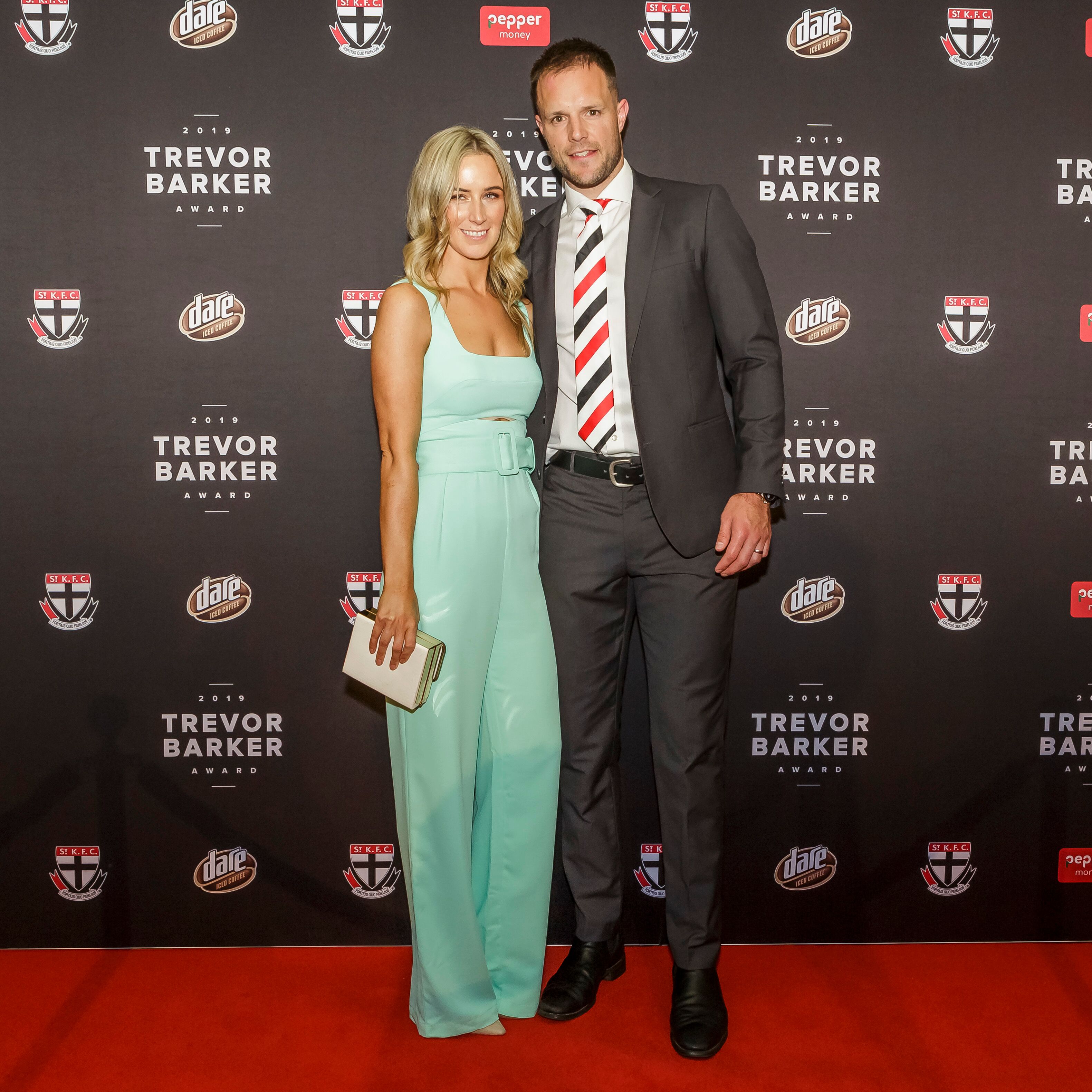 Liana and Nathan Brown.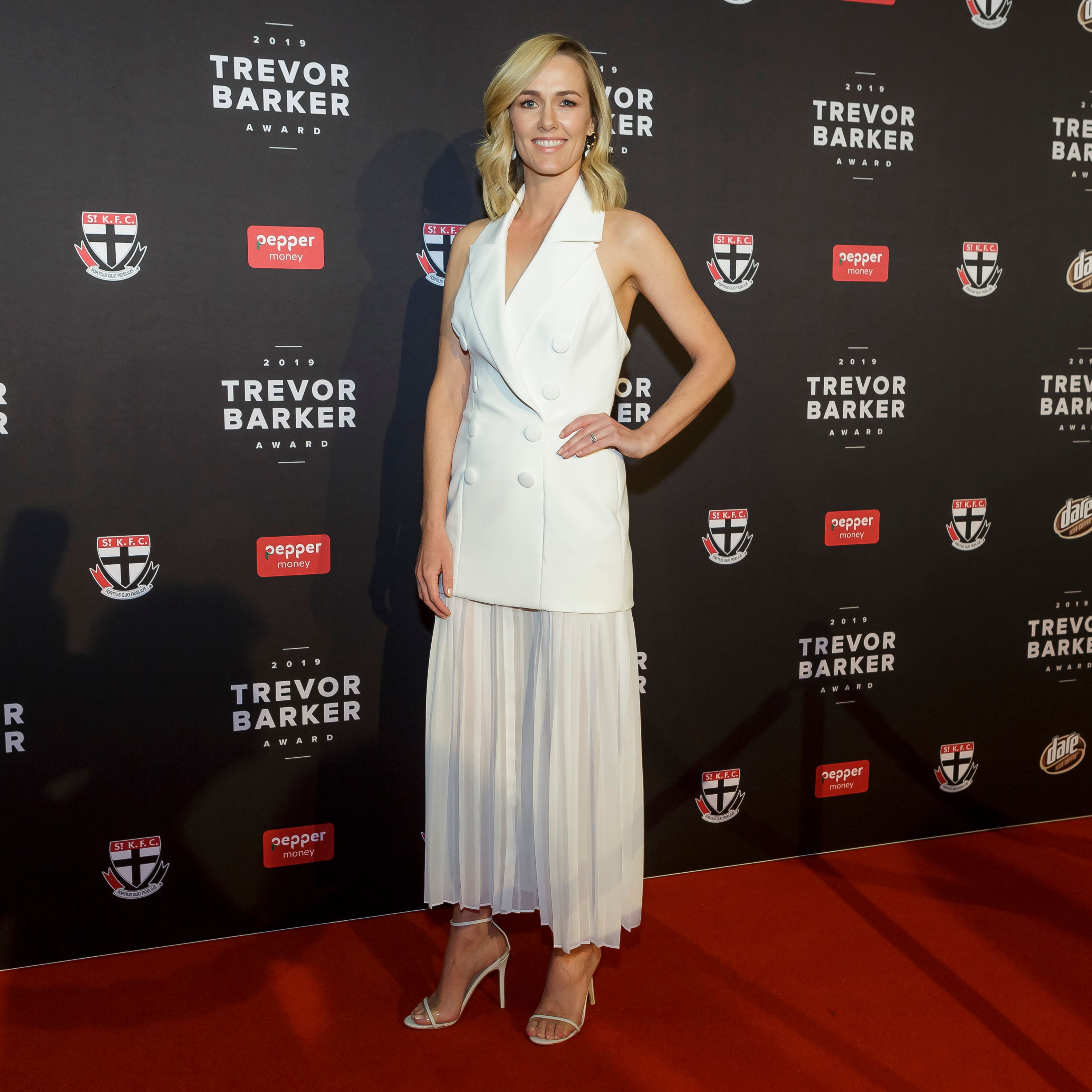 Alicia Loxley.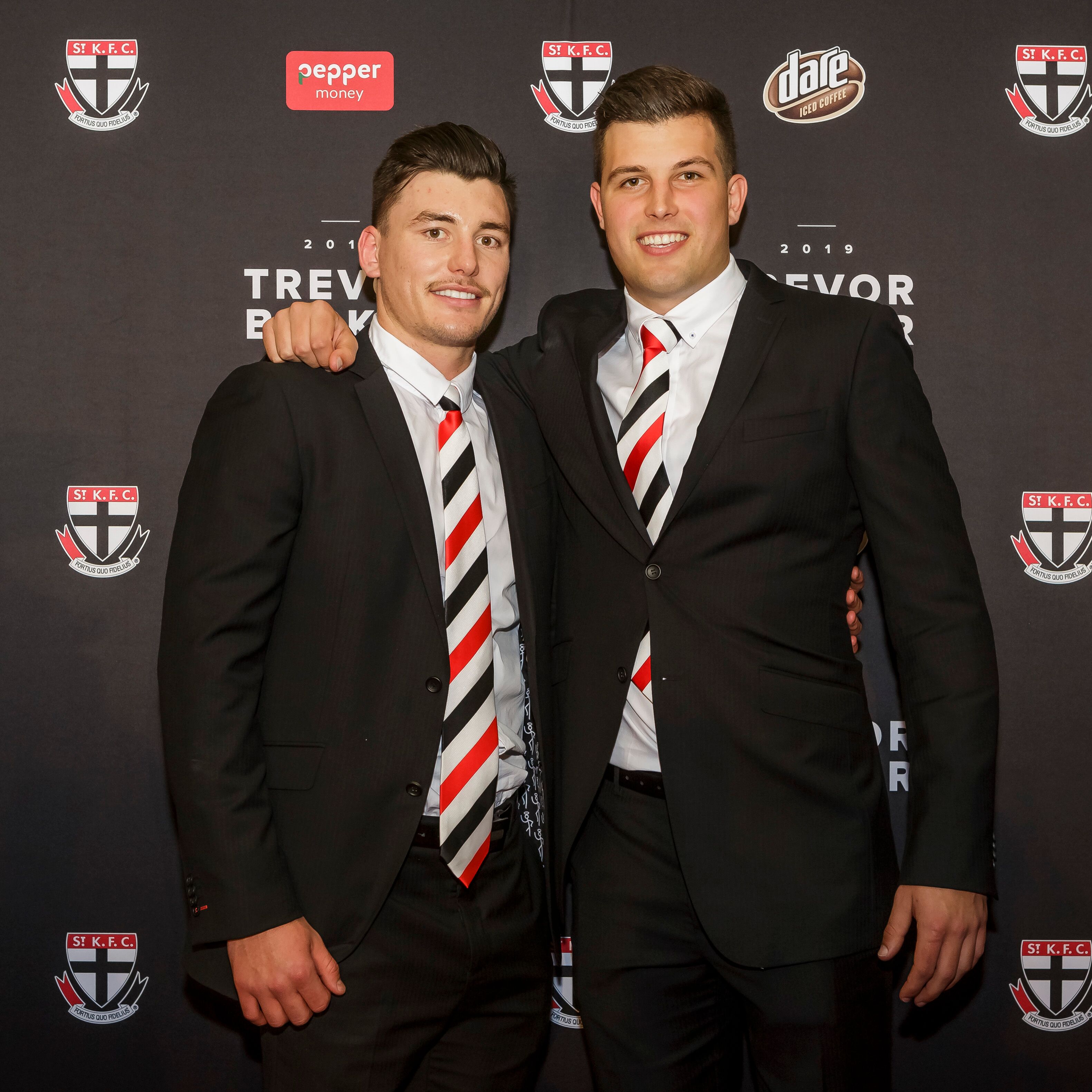 Josh Battle and Rowan Marshall.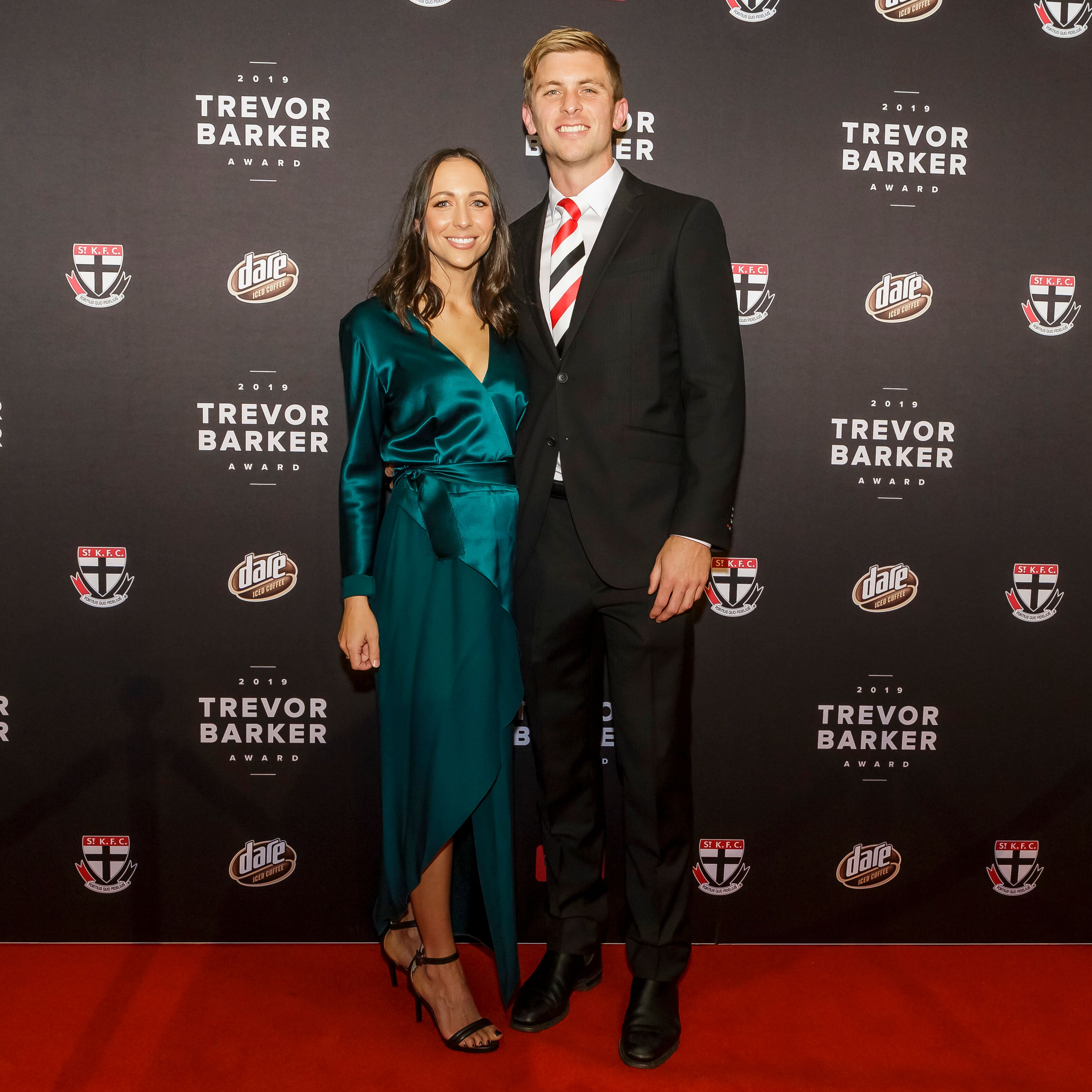 Marnie O'Connor and Seb Ross.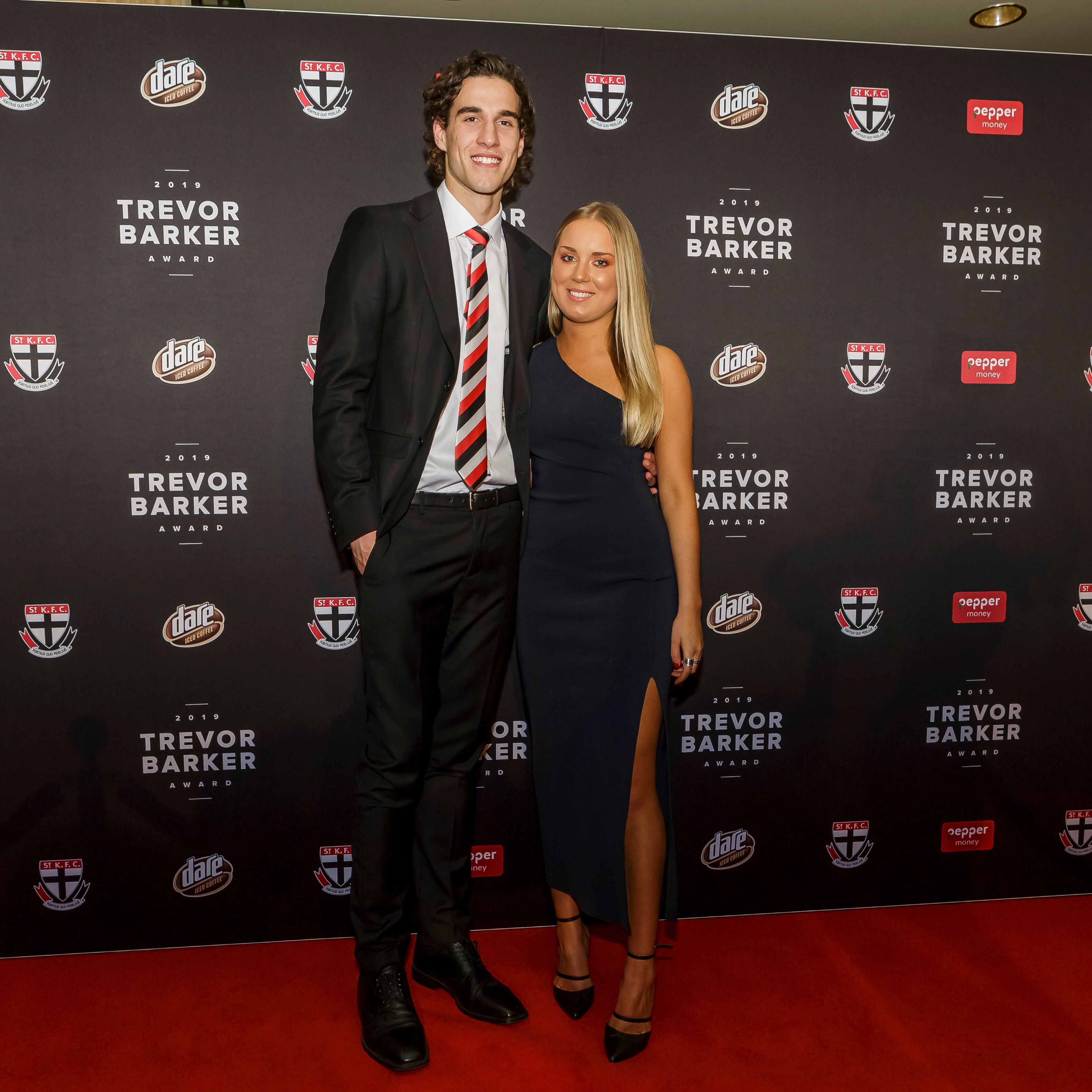 Max King and Siena Johnston.
Jarryn and Emma Geary.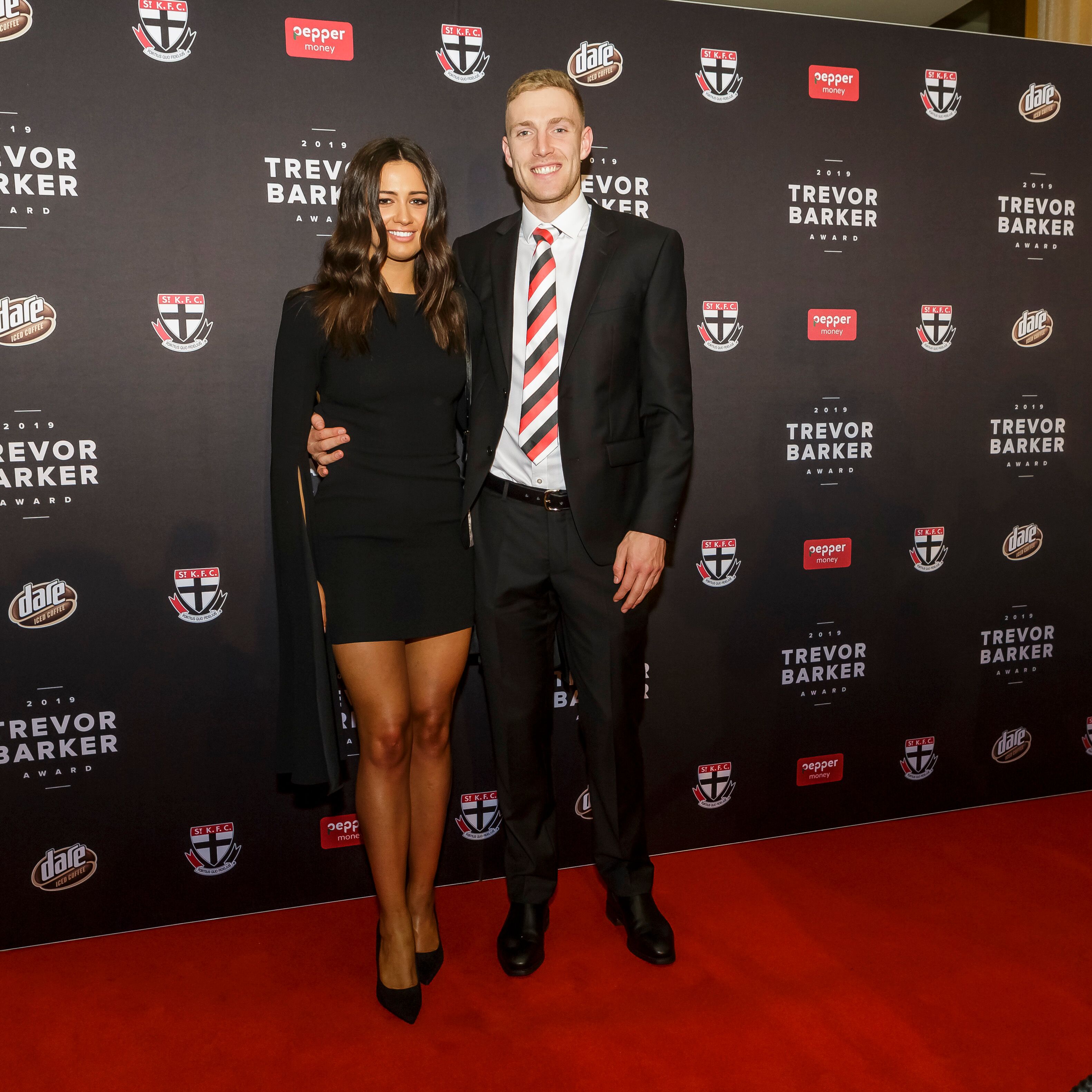 Izzy Lokan and Callum Wilkie.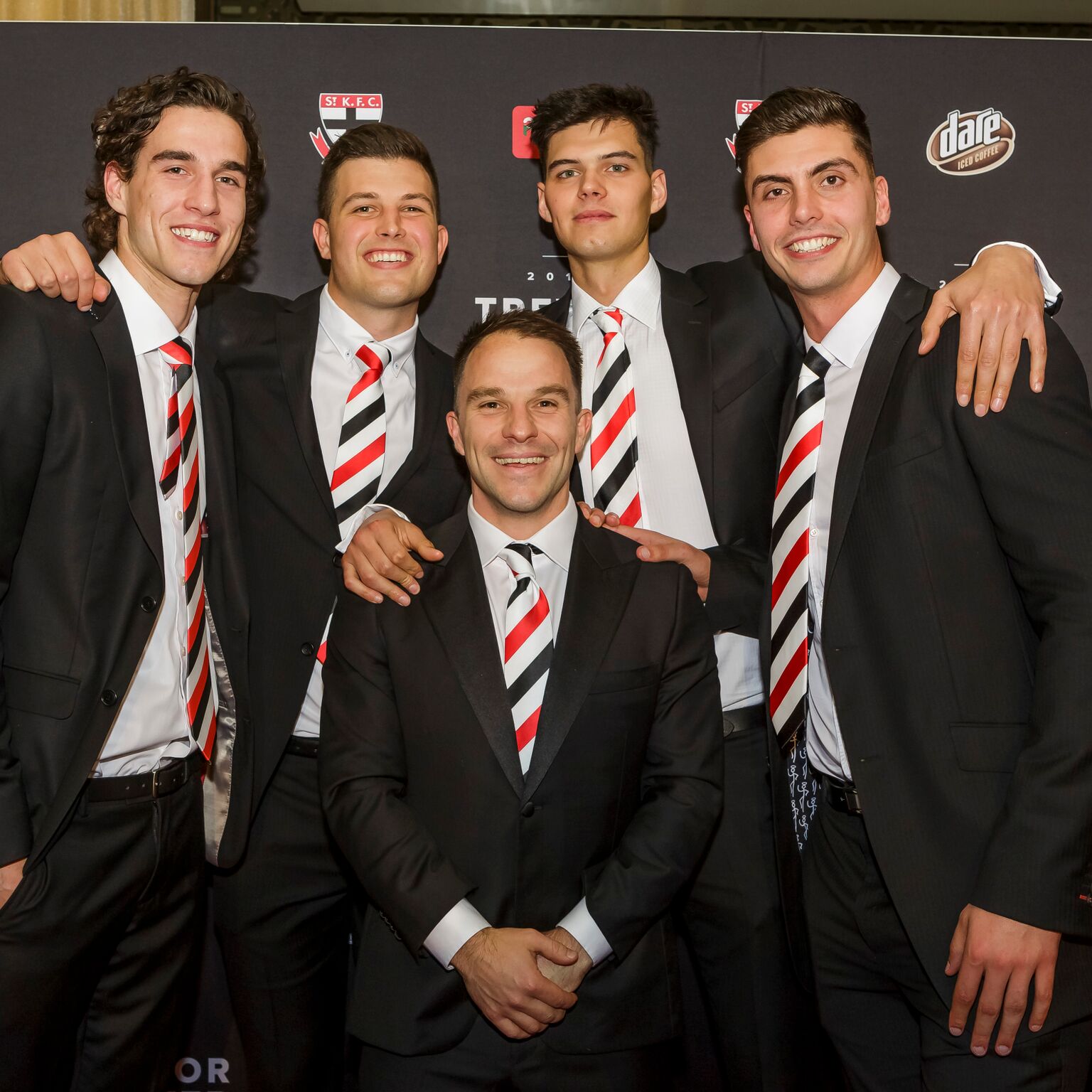 Max King, Rowan Marshall, Steve Forcone, Sam Alabakis and Lewis Pierce.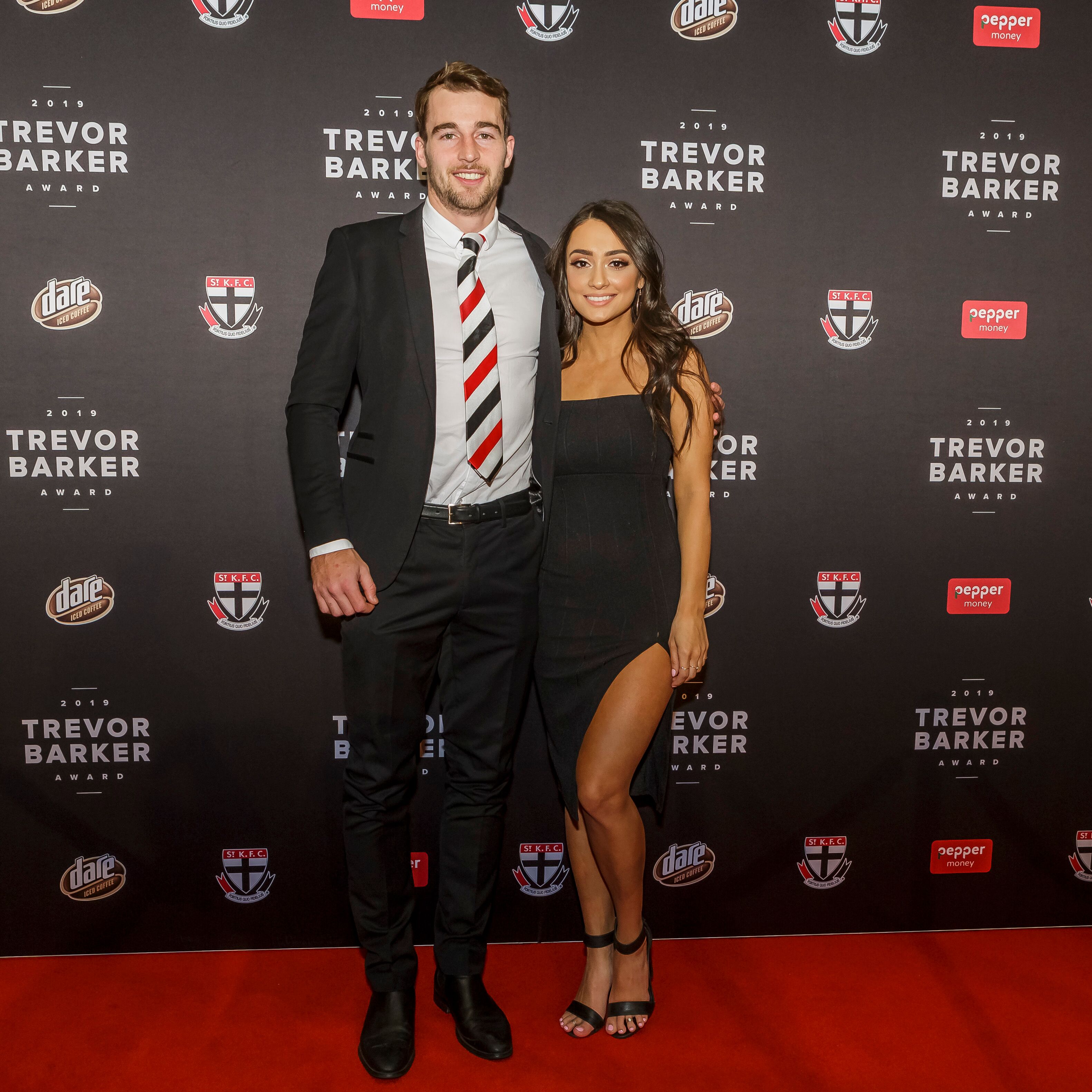 Daniel McKenzie and Maitland Peters.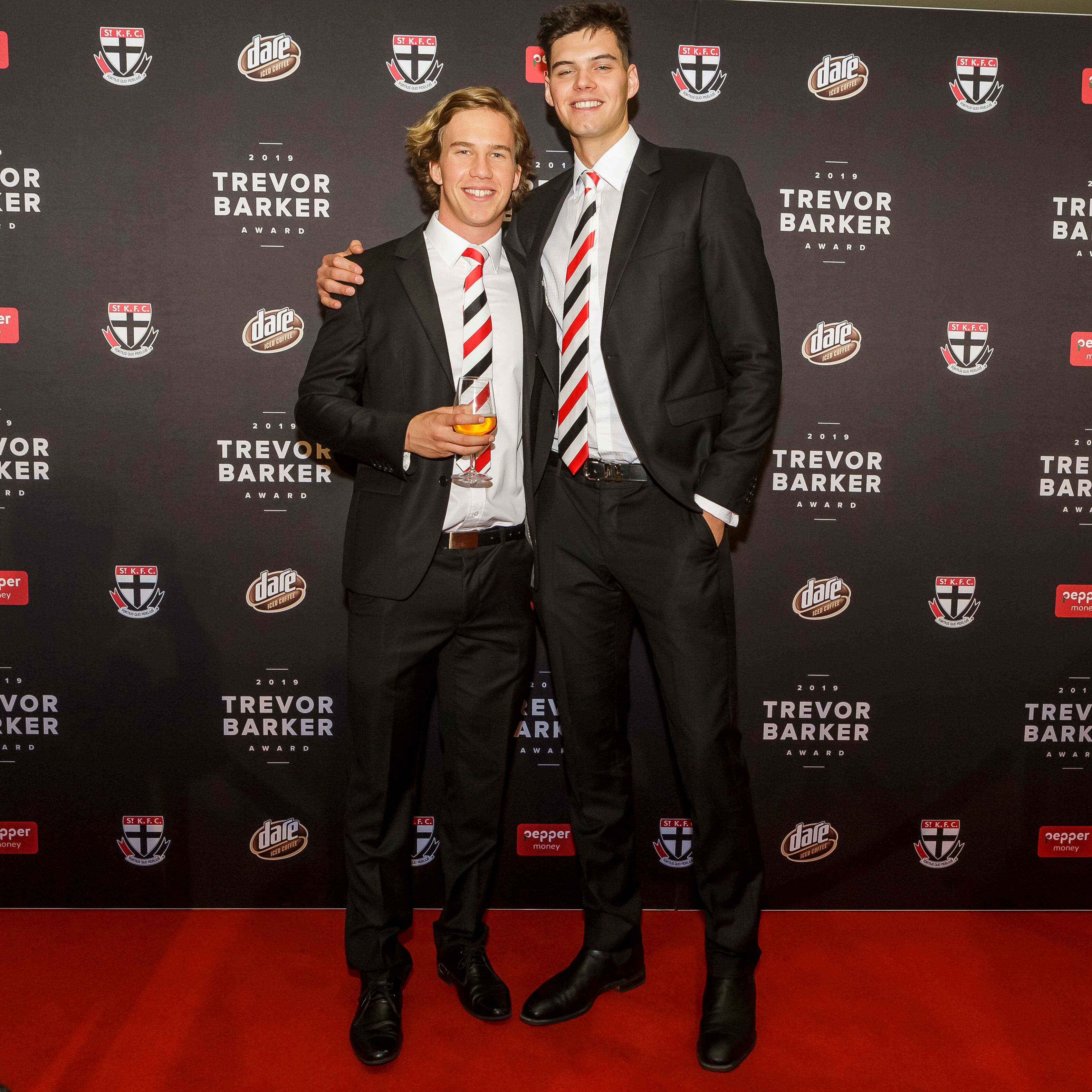 Jack Bytel and Sam Alabakis.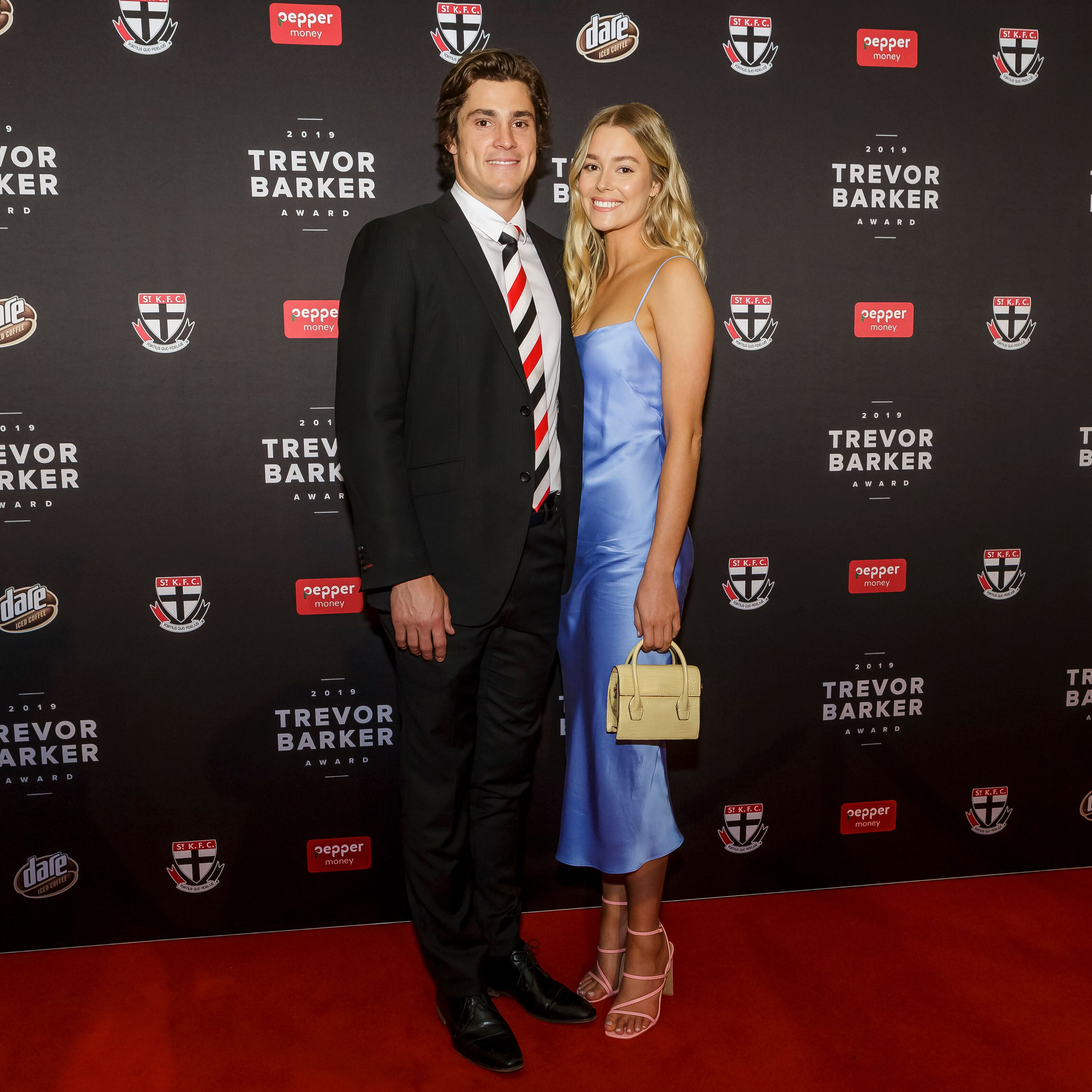 Jack and Sophie Steele.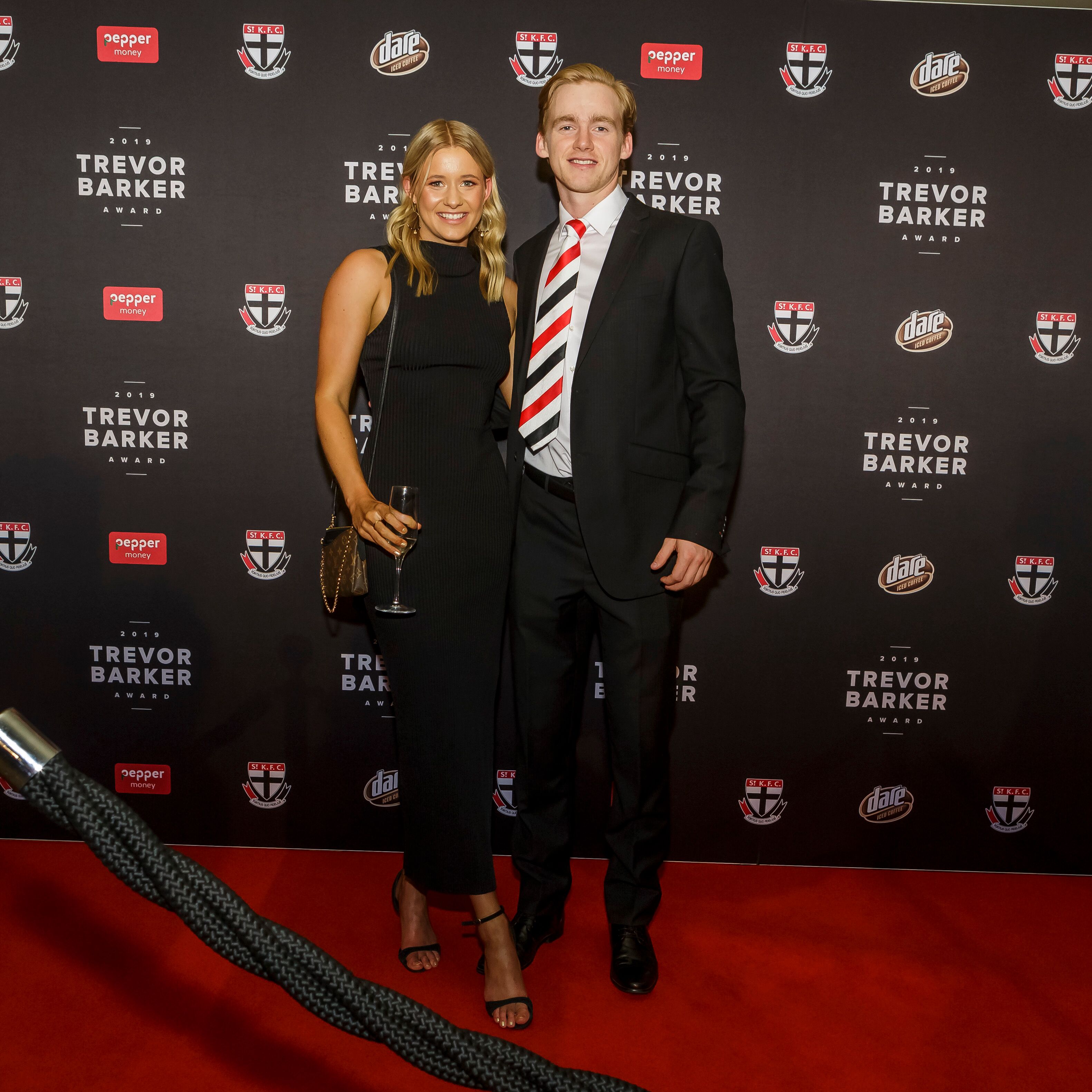 Zoe Hille and Ed Phillips.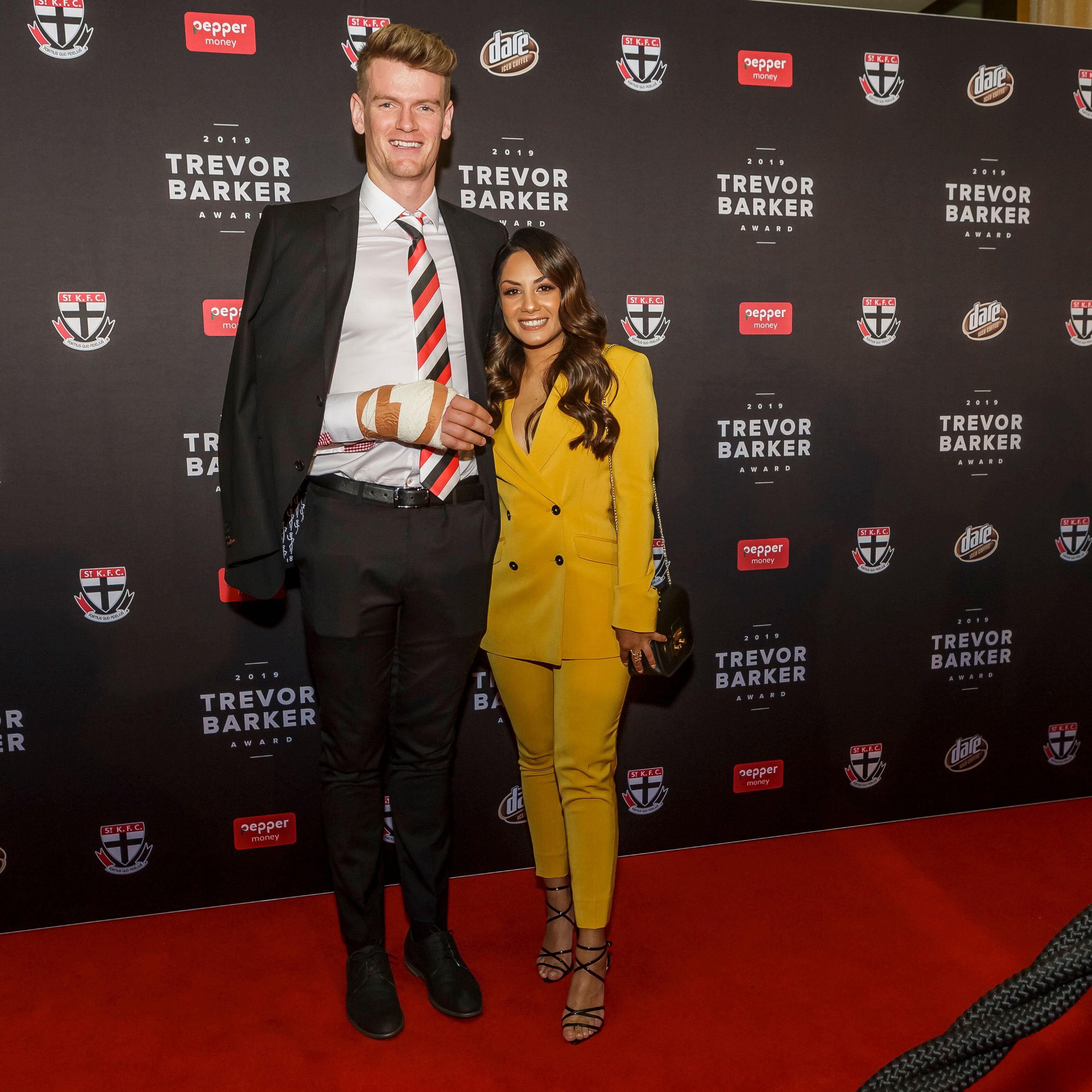 Darragh Joyce and Leah Caitlin.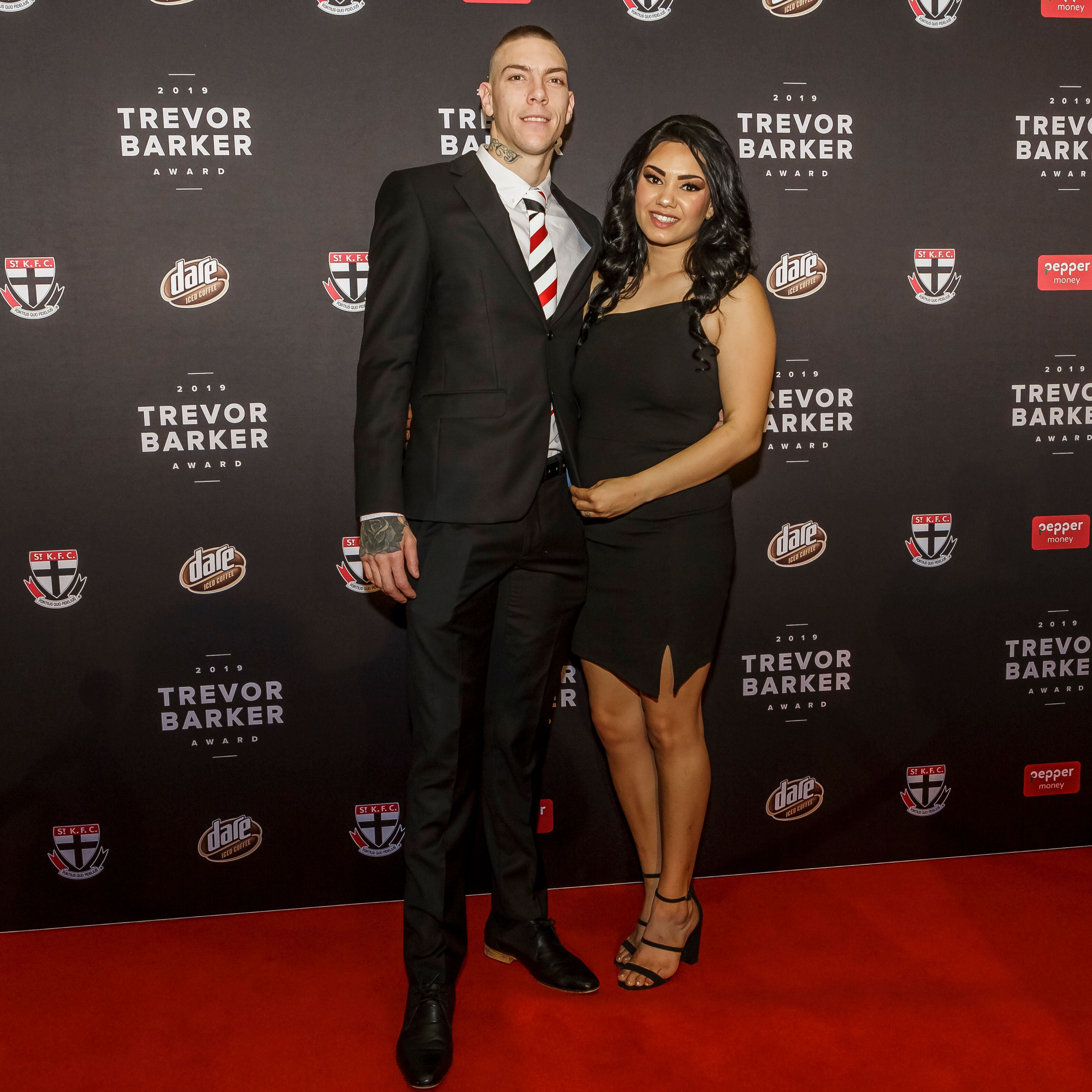 Matty Parker and Shardah Jetta-Farmer.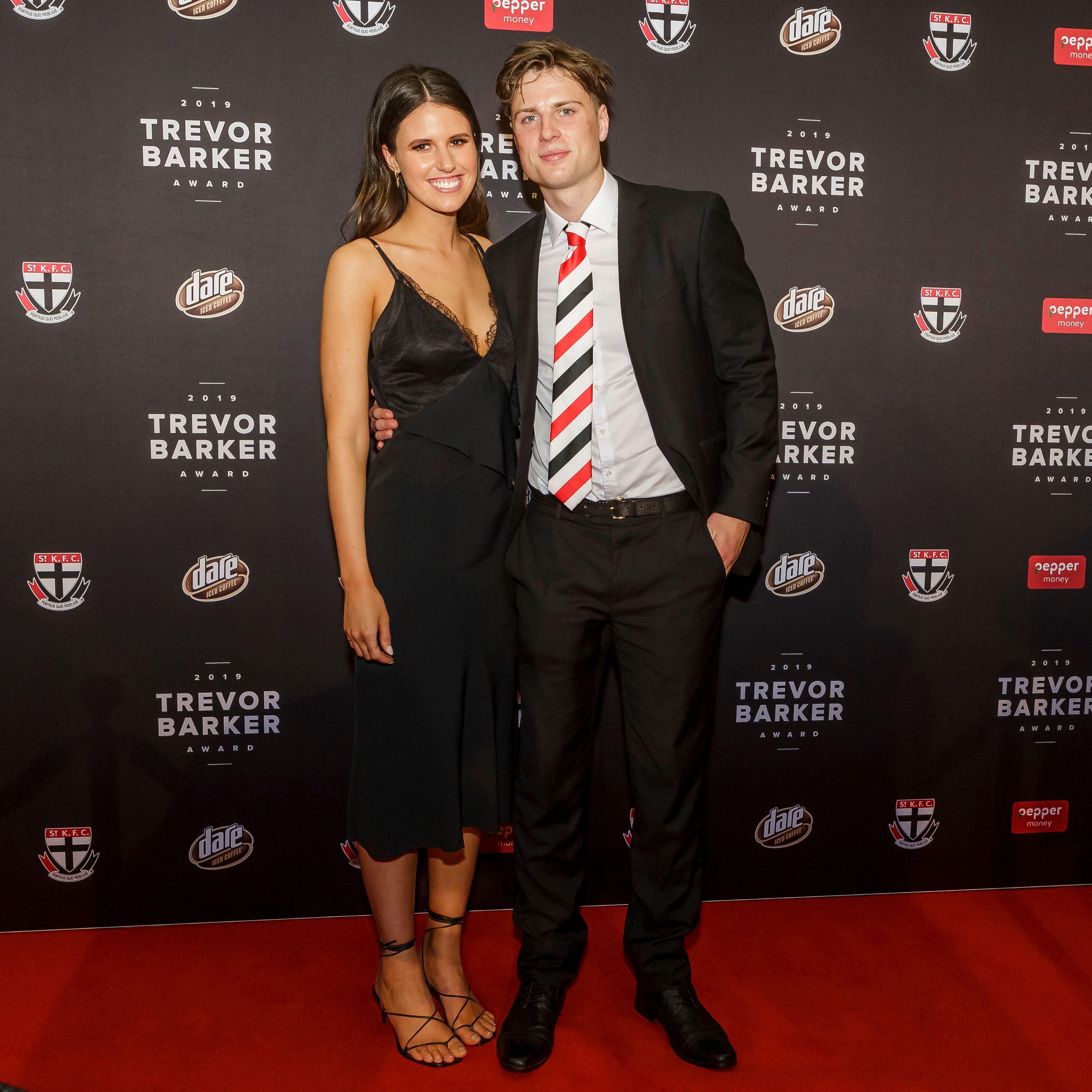 Breanna Whitehead and Doulton Langlands.