This weekend's game marks the 19th Barker/Whitten Challenge Plate, an annual fixture contested between the Saints and Western Bulldogs.
The match honours the memory of club legends Trevor Barker and EJ Whitten, both of whom were tragically taken by bowel and prostate cancer respectively, and in doing so raises awareness for their foundations, the Trevor Barker Foundation and the EJ Whitten Foundation.
A year after Trevor Barker's tragic passing in April 1996, friends of the St Kilda superstar established the Trevor Barker Foundation to continue the memory of one of St Kilda's favourite sons.
READ: Trevor Barker, Patron Saint of Loyalty
The Foundation, a charity partner of Challenge, was set up to provide support, experiences and respite opportunities for families with either children or adults living with cancer.
One of the Foundation's first actions was to purchase a house in Torquay to act as a retreat for these children and their families.
Today, Trevor Barker House has hosted over 800 families, and Challenge CEO David Rogers emphasised the importance of the Foundation's continued work.
"Whether it's a weekend or whether it's a week, just giving them the opportunity to have some time out is so invaluable when you go through this horrendous disease," he told saints.com.au.
"Sometimes, you don't know which way's up, and so being able to take some time to be able to look at the water, or walk along the beach, it's just a place of tranquillity.
"We've worked hard to make sure that when you go there, you go 'wow, this is a really nice place'."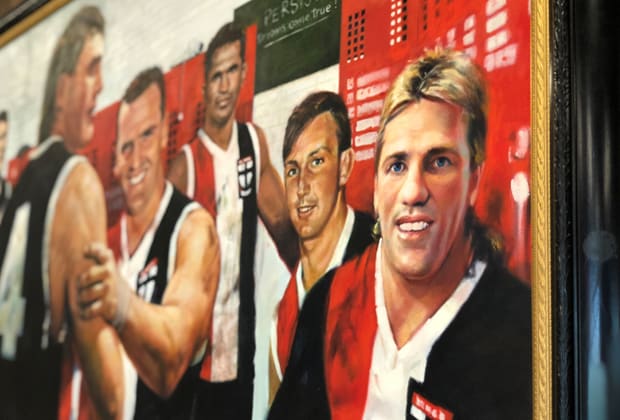 Donations to the Trevor Barker Foundation go directly into the upkeep and acquisition of Trevor Barker House in Torquay, a place that continues to hold great significance for so many families.
"To continue to make sure that the property has perpetuity forever is important," Rogers said.
"If you're a Saints supporter, and you want to support an organisation that helps kids and adults living with cancer, then you can't get any better than that.
"At least you can see it and feel it, you can touch it. Research is fantastic, but it is a bit of a black hole, you can't see it perse … this is brick and mortar, it's there and it's a great place for people in that situation to have this opportunity."
HOW TO DONATE
You can donate to Challenge here to support children and their families living with cancer and continue the existence and the work of the Trevor Barker Foundation.