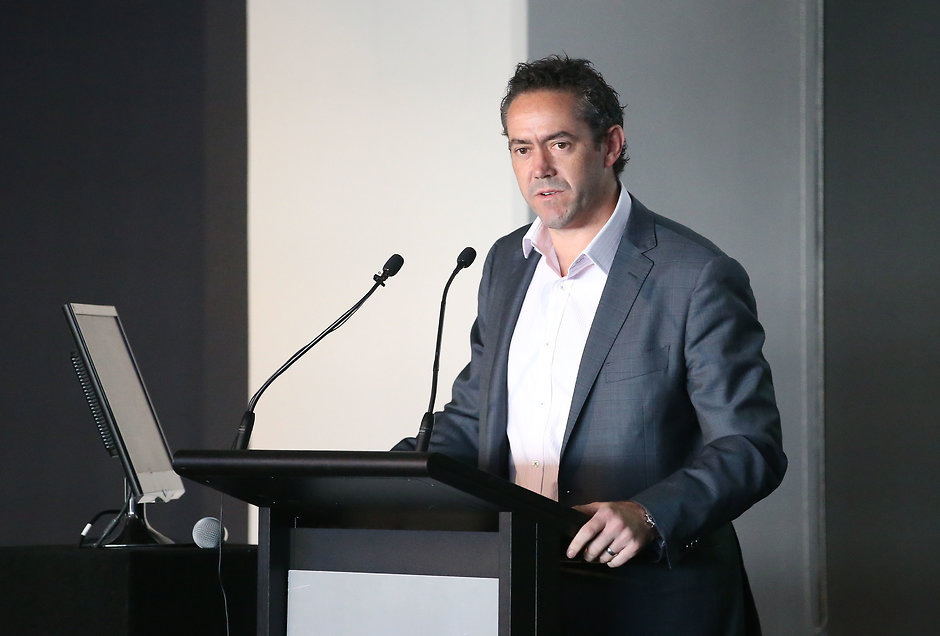 St Kilda Football Club is pleased to announce the appointment of Simon Lethlean to the role of General Manager - Football.
Saints CEO Matt Finnis said the appointment of someone of Lethlean's calibre was a coup for the club.
"Simon brings significant skills and experience to the Club," Finnis said.
"His knowledge of football, from grass roots to the elite, as well as his executive experience in legal, fixturing, broadcasting, game development, AFL Women's and football operations will be invaluable to St Kilda.
"His experience as a successful Club and representative coach and player prior to his administrative career rounds out an enviable football resume."
Finnis said the St Kilda Board had unanimously endorsed Lethlean's appointment after a thorough process conducted in conjunction with independent external consultant Craig Mitchell, from Ernst & Young's Sports Advisory practice.
"Throughout the process, Simon demonstrated himself to be the stand-out candidate for our Club and I am very pleased to welcome him to the Saints," Finnis said
Lethlean said he and his family were excited to join the Saints at such an exciting time in their history.
"St Kilda is a Club with a clear vision, a united administration, a very strong coach and a young talented list," Lethlean said.
"I am extremely pleased to be joining the Club in this new role, and feel humbled to be given a second chance in the industry that I love.
"I am passionate about football and am thankful to Matt Finnis, Alan Richardson, Peter Summers and the entire board and Club for giving me this opportunity.
"I spoke to the playing group and the entire staff this morning, and outlined my passion for football and the opportunities I see in the role.
"I believe I can be part of a team that delivers real and sustained success to St Kilda Football Club."
Finnis said the appointment was part of a small number of changes in the football department following the departure of Ameet Bains.
"Ameet's move presented the perfect opportunity for us to assess the best way to set ourselves up for future growth and success," Finnis said.
"In doing this, we decided to alter some roles to leverage the skills of some of our existing staff members such as Jamie Cox who will play an integral role in leading our emerging football programs and partnerships across AFL, AFLW, VFL and VFLW football."
Lethlean will commence his role on Monday 8 January to coincide with the players and coaching staff return from the Christmas break.
Lethlean career summary
Professional
Solicitor, Middletons Lawyers 1999-2004
AFL Legal Counsel, 2004-2009
AFL GM Broadcasting, Scheduling & Major Projects, 2009-2015
AFL GM Game & Market Development, 2015-2017
AFL GM Football Operations, 2017
Future Directions of Football Strategy 2015
Establishment of AFLW in 2017
Football
Senior listed player Hawthorn Football Club 1994-95
5 time VAFA A Section Senior Premiership player
2 time VAFA A Section Senior Premiership coach
VAFA Senior Representative coach 2012-14