Dylan Roberton has taken the first steps towards a remarkable comeback after almost two years out of the game. 
After extensive consultations with medical professionals, both here and in the US, the 28-year-old has returned to full training alongside his teammates in Week 1 of the pre-season. 
Roberton's return was sanctioned in October following conversations with experts in cardiology, the club and the AFL, which outlined the strict parameters that the star defender must meet to once again represent the red, white and black. 
The rebounding defender is on medication to regulate his condition and must strictly comply to the treatment at all times to sufficiently minimise the risks.
WATCH: Saints hit the track
The internal defibrillator implanted into Roberton's chest will also remain to safeguard against any occurrences of heart arrythmia. 
The Saints leader will be extensively tested and monitored as his training loads increase, with the hope of navigating a full pre-season. 
But should he remain diligent, understand the risks, continue to be monitored and avoid another occurrence, Roberton will be given the green light to return to the field of battle in 2020.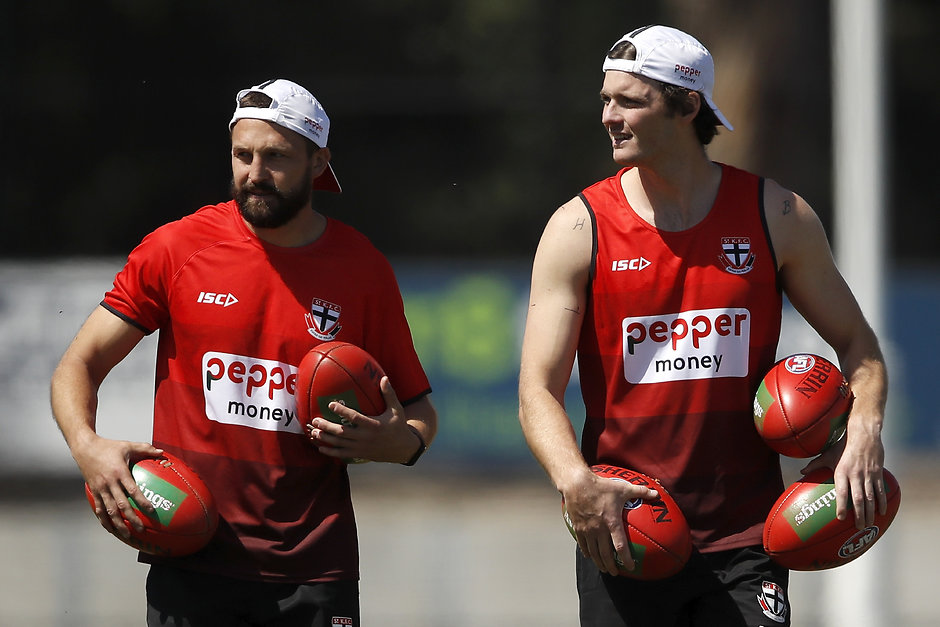 The All-Australian nominee shocked the AFL world after collapsing during St Kilda's clash with Geelong in Round 4, 2018, and was immediately ruled out for the rest of the season. 
He was on the cusp of a return in 2019 after playing out two JLT Community Series matches, before his defibrillator kicked in at the conclusion of the final match. 
Speaking to Triple M's Hot Breakfast, Roberton was confident of making his return come Round 1, 2020. 
"I had my first session back with the group the other day, but I've obviously been running the whole off-season so I'm feeling really good," Roberton said. 
"[I've] been managing what's going to happen over the pre-season and hope to get back for Round 1." 
"Everyone's really confident that if I'm diligent with my medication and [have] those regular check-ups with the cardiologist that everything's going to be fine."
READ: Saints and Moorabbin Airport launch All Nations program
Roberton is well aware of the gravity of his situation, but is optimistic about his prospects in the red, white and black. 
"That first episode was obviously a pretty serious one, but obviously I wasn't on medication then so there was no sort of control. 
"I've been on medication to balance [my] heart if it does try to go off and do anything silly.  It just regulates your heart and your blood pressure and that sort of thing, so I'm confident that's going to keep me healthy. 
"I'm really confident if anything serious is going to happen, a few things are going to have to go wrong."