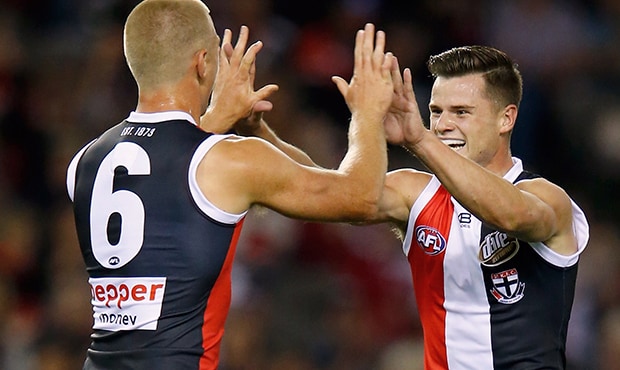 Our message to Saints fans is that when you're with St Kilda, we're with you
Pepper Money Chief Marketing Officer Jo Thrift
St Kilda Football Club is thrilled to announce that Pepper Money has recommitted to St Kilda Football Club as Principal Partner for a further two years.
The partnership extension will see Pepper Money, Australia's best non-bank lender, continue to support the Saints until at least the end of 2020.
St Kilda Football Club Chief Marketing Officer Christine Finnegan said the club was excited to have Pepper Money extend their relationship with the Club for a further two years.
"Pepper Money has been a brilliant partner for the past three years and we could not be happier to have them extend their partnership," Finnegan said.
"This is a significant show of faith in our club, the direction we're heading and, most importantly a reflection of the very strong relationship we have built with Pepper Money over the past three years.
"Pepper share our commitment to strong values and giving back to the passionate members of the Saints community, and their support will be a key driver in our pursuit of future success."
Pepper Money Chief Marketing Officer Jo Thrift said the contract solidified the relationship as more than just a business agreement.
"This is very much a partnership," Thrift said.
"With our shared values and desire to support the communities in which we operate, Pepper and the Saints are here to play the long game."
To celebrate the partnership renewal, Pepper Money will pay the cost of every St Kilda supporter's membership* if they take out a home, car or personal loan with the organisation.
Thrift said the exclusive offer further proved Pepper's commitment to the club and its loyal members.
"Pepper will pay for their membership for every year we are partnered with the club."
"Our message to Saints fans is that when you're with St Kilda, we're with you."
* to the value of $350