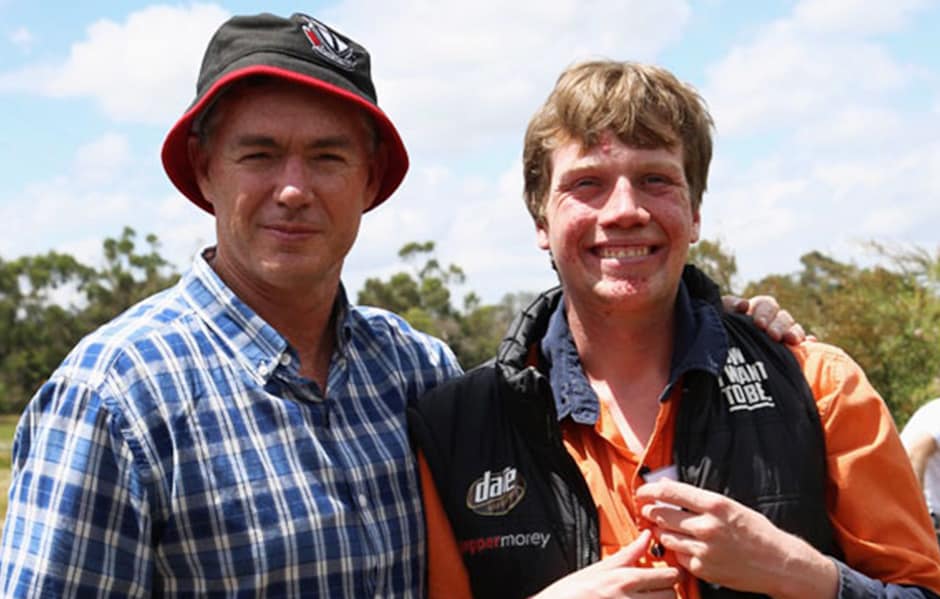 St Kilda players, coaches and staff will swap footballs for power tools on Tuesday to support community partner Wallara.
Wallara is an organisation dedicated to providing services, accommodation, training and work experience to those within the community living with a disability.
More than 400 adults with differing abilities are part of their programs as the organisation continues its mission "to empower the people they support to live the life they choose."
Late last year the Saints' senior leader descended on Wallara's flagship site – the 38-acre historic Sages Cottage Farm – rolled up their sleeves and worked alongside Wallara staff and clients to create a community garden.
This year, the Saints are stepping up their support with players joining coaches and staff to deliver two new projects and raise awareness of the incredibly valuable work Wallara does in the community.
All players, coaches and staff are donating their time on Tuesday, November 27 and digging into their own pockets to help deliver the two new projects at Sages Cottages Farm.
Click here to join the Saints in their fundraising effort and help Wallara continue to support people in the community living with a disability.