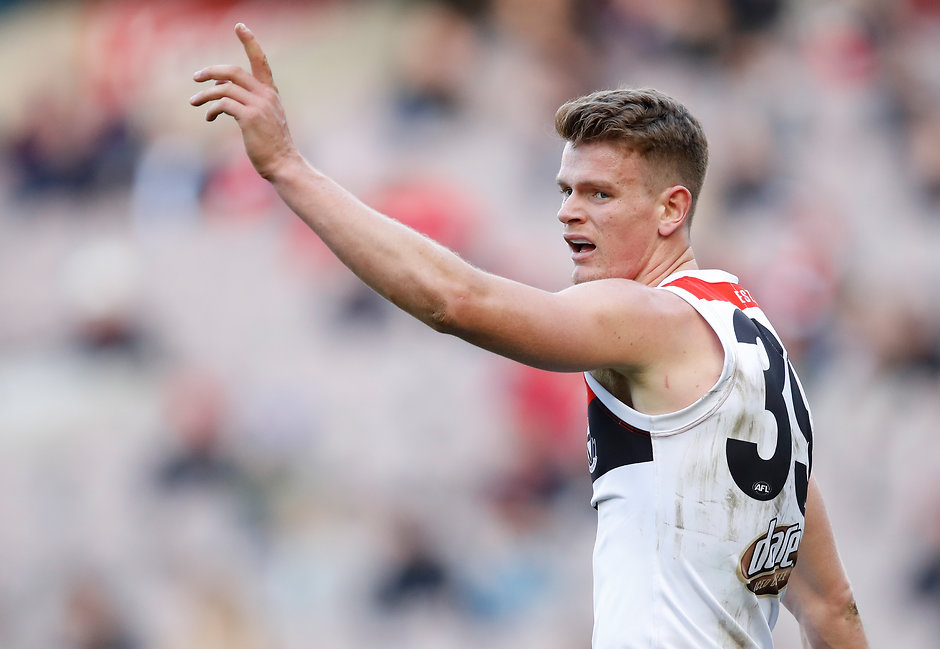 Last year defence was the number one job, but now I have the confidence to take the game on a little bit more, not just worry about your man and worry about your own back garden
Darragh Joyce
Irishman Darragh Joyce has come a long way in a short space of time.

But for the Irish import, it's time for him to turn his newfound strengths into weapons.

Trading out the round ball for an oval one was always going to present itself with many challenges, yet Darragh Joyce is beginning to find his feet at the elite level.

READ: A crazy 48 hours for Darragh

The former Gaelic football and Hurling star has only played the two games at senior level, but the 21-year-old has set his sights on a regular spot in 2019.

"I want to continue my footy career for as long as possible, so I'm just looking forward to this year and pushing on again and establishing myself that little bit more," Joyce said.

Joyce's efforts to make an imprint on the side haven't gone unnoticed at RSEA Park, with the rookie-listed player rewarded with a one-year contract extension, tying him to the Saints until the end of 2019.
  Darragh Joyce receives a Gatorade shower on debut

The Kilkenny recruit has continued to make strides this pre-season, shaving 10 seconds off his personal best 3km trial time after overcoming a shoulder injury. It's just one strength of Joyce's that he's now crafting into a damaging asset, along with his one-on-one bodywork.

With mentoring from veteran defenders Jake Carlisle and Nathan Brown in several post-training sessions, Joyce has acted as a "sponge" around the duo, absorbing as much information as he can to add to his expanding arsenal.

"Coming from Gaelic, you're not allowed much contact at all really and in my first year [at St Kilda] I was shocking at it, I was awful," Joyce said.

"But then last year I zoned in [with Jake and Nathan] and made that my real big strength, so now it's time to push on that and make it a weapon."

Off-season gym work has only bolstered the youngster's size – and confidence – with the Irishman recognising his improvement, playing with more instinct and freedom as a result.

"Last year defence was the number one job, but now I have the confidence to take the game on a little bit more, not just worry about your man and worry about your own back garden," Joyce said.

Joyce's growth has stemmed from his ethic at training, with the rookie attending every session last season.

The continuity ultimately translated into his on-field form for Sandringham, where in six of his 14 matches he was listed in the best afield. But despite his individual achievements, Joyce is insistent on building on the close-knit fraternity among the playing group to achieve success in 2019.

"Brotherhood is a big factor for us going forward, we want to become closer as a group and I think the lads are really getting along well," Joyce said.

"I'm grateful for the opportunity that's laid in front of me, so just [got to] take it with both hands and enjoy the whole process."