Ask any player at St Kilda about Dan Hannebery's impact and the answer will be the same.
"Huge."
The star midfielder's energy and enthusiasm has been infectious during his short time at the club, and his huge locker-room influence has clearly not been lost on his new teammates.
Hannebery will be one of two new faces in St Kilda's five-man leadership group in 2019, having been voted in by his peers alongside fellow ex-Swan, Tim Membrey.
READ: Saints' 2019 leadership group revealed
The three-time All Australian seemed an obvious choice for a leadership role; if not for his three years' experience in the vanguard at the Swans, then for the way he's conducted himself since arriving at Moorabbin.
But even despite his impressive resume, Hannebery admitted he didn't expect a leadership appointment so soon.
"I'm pretty proud, but a little bit surprised initially, obviously being at a new club where you're not sure what the guys think of you," Hannebery told saints.com.au.
"But I'm certainly very proud and really looking forward to helping not just the other guys in the leadership group but also the other young guys that are emerging as leaders."
WATCH: Hanners 'really proud' to lead
A lack of on-field leadership was a criticism often levelled at the Saints throughout Season 2018, but the 27-year-old was emphatic the men in charge have what it takes.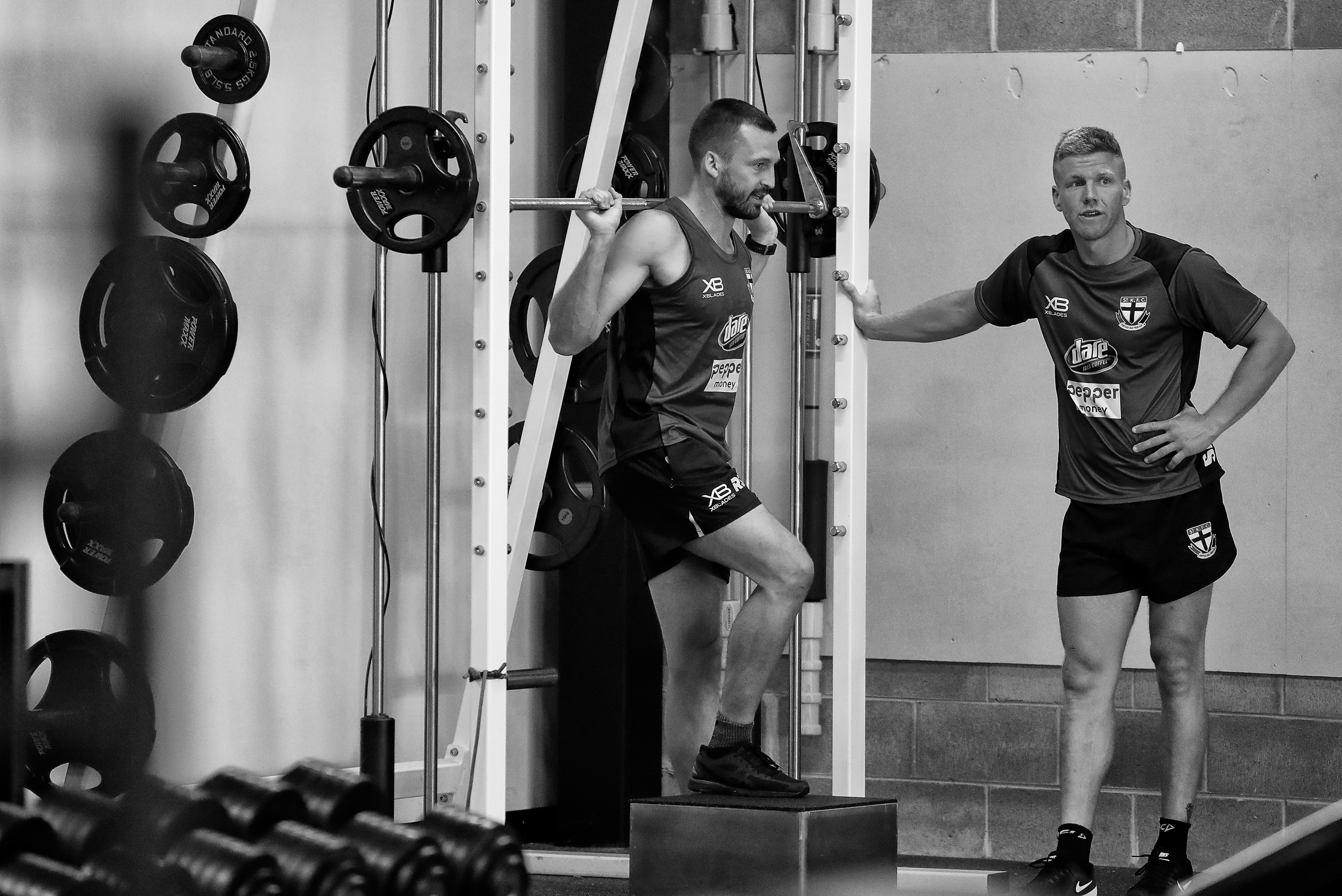 "Certainly amongst the four walls, you understand why he's the captain of the footy club." - Hannebery on Geary
Hannebery has spent time playing under the likes of Joey Kennedy, Jarrad McVeigh, Adam Goodes and Brett Kirk, so his views on leadership quality carry significant weight.
"Only having been here a short period of time, guys like Seb Ross, Jarryn Geary and Dylan Roberton … they've really shown they're as good leaders as I've seen," he said.
PRESSER: Hanners on new leadership position
"I've been really impressed by those guys, and I'm looking forward to leading the team with them."
And the new Saint has been particularly taken with Jarryn Geary, who will lead the side for the third successive year.
"I knew he was an outstanding player and team man who got his role done and was really selfless," Hannebery said.
Certainly amongst the four walls, you understand why he's the captain of the footy club."
"He's extremely vocal, and he knows the right time to have a laugh and when to put the foot down and train really hard.
"Out on the track, he's been an absolute standout. I'm really looking forward to playing under him."
And if Hannebery's impact in just one pre-season is anything to go by, the Saints' newest leader will be a driving force for the red, white and black for years to come.