There will be an empty seat at tonight's Trevor Barker Award, and it will be well and truly felt in all our hearts.
The tragic news of Danny Frawley's passing has rocked the club to its core, leaving us to wonder whether it's right for tonight's ceremony to go ahead.
But even amid the extremely difficult times, Spud wouldn't have wanted the celebrations to come to a halt.
With that, it's important for the red, white and black to take this chance to come together, remember a beloved friend and acknowledge the achievements of the St Kilda Football Club in 2019.
In what will be an emotional night, one Saint will be crowned as the winner of the Trevor Barker Award.
See the contenders for this year's historic night and have your say in who will write themselves into the record books.
Rowan Marshall
Games: 20
Season averages: 29 hitouts, 18 disposals, six clearances
Best game: Round 16 v North Melbourne, 21 disposals, 31 hitouts, eight clearances, one goal
Key stat: First for St Kilda's contested possessions, centre clearances and hitouts, second for total clearances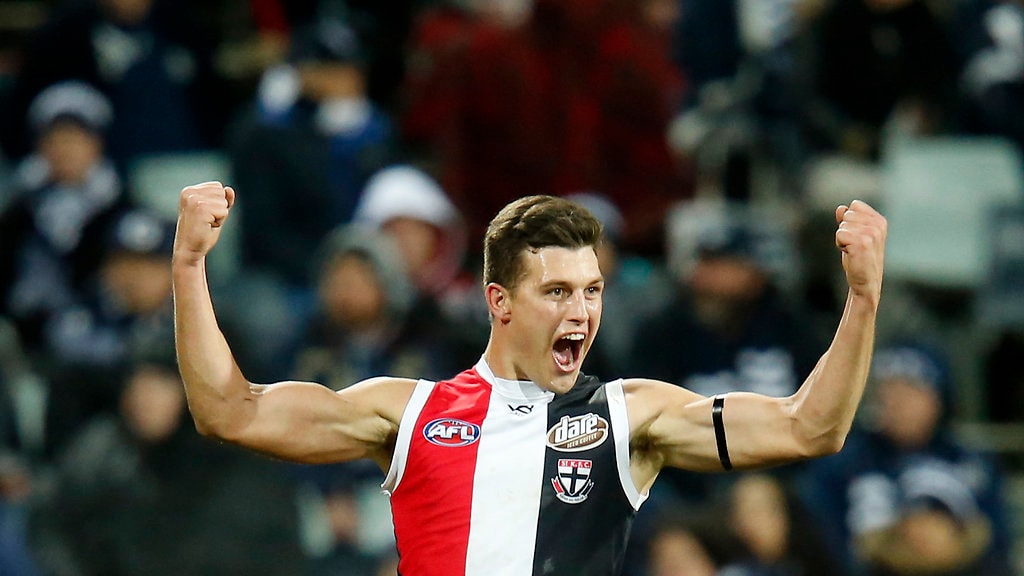 Rowan Marshall was everything and more for the Saints in Season 2019.
The Portland product's mobility, athleticism and ground-level contest work established himself not only the Saints' premier ruckman, but as an overwhelming fan-favourite.
Always one to give it his all and leave nothing in the tank, 'The Prospect' is a hot favourite to take home the Trevor Barker Award after just three seasons at senior level.
READ: The Prospect delivers to be in Trevor Barker Award contention
Jack Steele
Games: 20
Season averages: 22 disposals, four clearances, eight tackles, 27 pressure acts
Best game: Round 20 v Carlton, 20 disposals (12 contested), 14 tackles, five clearances
Key stat: Topped the league for total tackles, leader for St Kilda pressure acts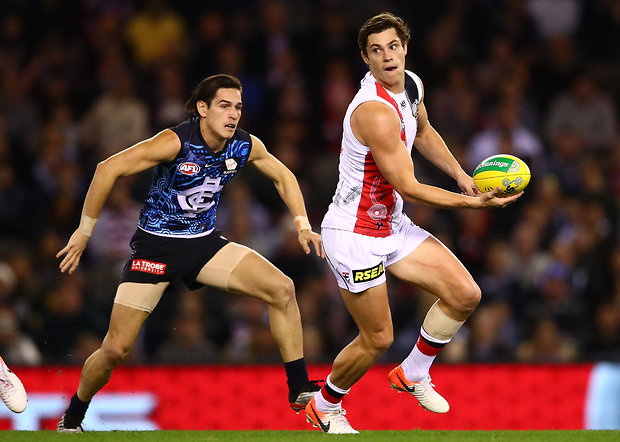 Jack Steele was as tough as they come in Season 2019, forging himself a reputation as one of the league's toughest combatants.
Averaging eight tackles and 27 pressure acts per game, the enforcer made his presence felt at every contest, all the while going up against some of the competition's most dangerous players.
The Man of Steele was undoubtedly a hero throughout the year, with the Trevor Barker Award a fitting salute to his heroics.
READ: Sensational Steele hot favourite for Trevor Barker Award
Seb Ross
Games: 22
Season averages: 26 disposals, five inside-50s, four clearances, six score involvements
Best game: Round 4 v Hawthorn, 39 disposals, six clearances, six inside-50s, one goal
Key stat: First for St Kilda's disposals, inside-50s, effective disposals, metres gained and score involvements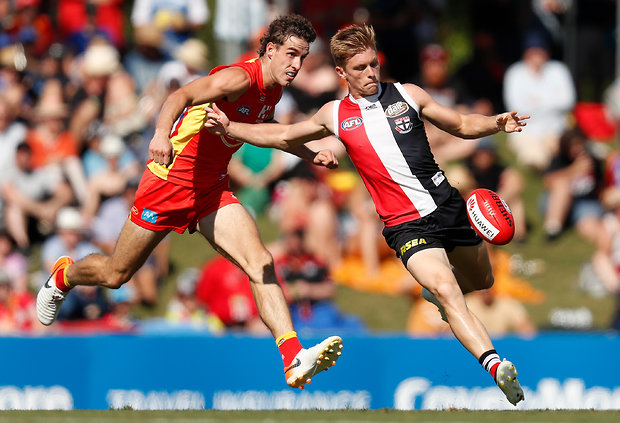 When captain Jarryn Geary went down, Seb Ross stood up to the plate to guide his Saints through the troubling times.
The stand-in skipper's leadership was first-class and grew with each passing week, with the No. 6 encouraging his teammates at every turn and leading by example through his impressive midfield displays.
Consistent, reliable and unwavering in his output, Ross' leadership amid a turbulent year could see him become a dual best-and-fairest.
READ: Seb leads the way in more ways than one
Jack Billings
Games: 22
Season averages:
Best game: Round 13 v Gold Coast, 33 disposals, 11 tackles, two goals
Key stat: First for St Kilda's uncontested possessions, second for total disposals, third for inside-50s and score involvements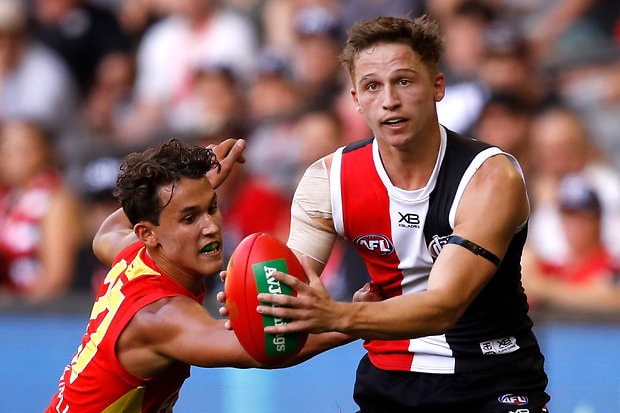 Jack Billings was no stranger the scrutiny heading into Season 2019, but a career-best campaign got everyone talking about the No. 15 in a much more positive light.
Despite moving full-time into the Saints' on-ball bridage, the 24-year-old was never unsettled, bringing his best brand of footy when his side was under the pump and the result hung in the balance.
Cool, composed and creative with the footy, Billings is every chance at securing the club's most prestigious individual honour.
READ: Billings zones in on Trevor Barker Award
Tim Membrey
Games: 22
Season averages: 13 disposals, six marks, two goals
Best game: Round 5 v Melbourne, 12 disposals, eight marks (four contested), four goals
Key stat: Leader for St Kilda's goalkicking, marks inside-50 and marks on the lead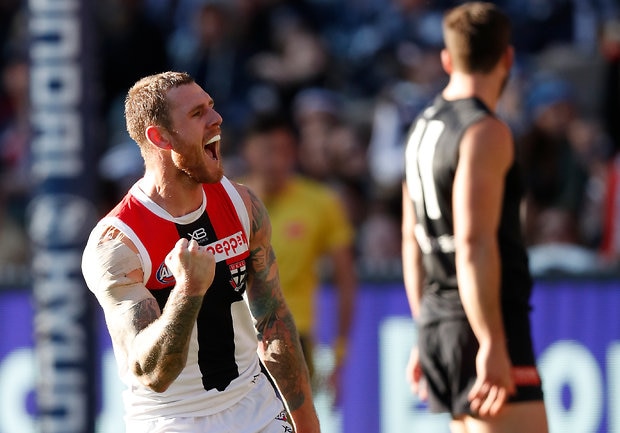 As the focal point of the Saints' attack and as part of the leadership group, Tim Membrey shouldered a great deal of responsibility.
But the No. 28 didn't let the weight of expectation negatively influence his season, responding to the challenge with an equal career-best 44 goals and an impressive 124 marks both deep in attack and higher up the ground.
An accurate set shot and even better mark, Membrey could be the next addition to St Kilda's long line of key forward best-and-fairest winners.
READ: The Saints to keep an eye on at this year's Trevor Barker Award
Jade Gresham
Games: 19
Season averages: 23 disposals, five clearances, eight ground-ball gets
Best game: Round 19 v Melbourne, 32 disposals, nine clearances, eight inside-50s
Key stat: First for St Kilda's ground-ball gets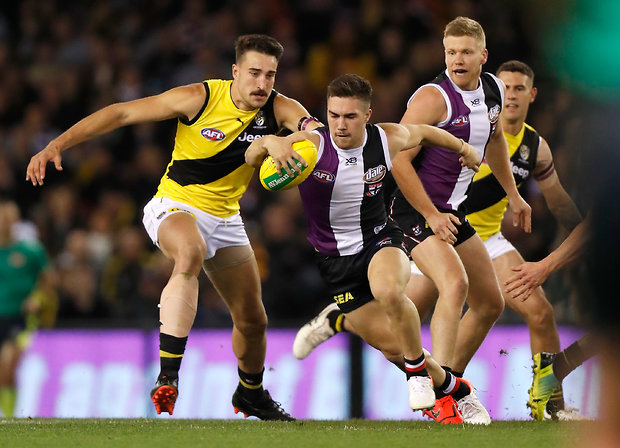 After moving into his natural midfield role, Jade Gresham injected his forward flair directly into the Saints' engine room.
Armed with a penchant for dynamic plays, the 22-year-old's proficiency at ground-level sparked countless opportunities for the red, white and black from the most unlikely circumstances.
With another sterling season under his belt, Gresham could become one of the youngest recipients of the Trevor Barker Award.
READ: Gresham firms for Trevor Barker Award
Luke Dunstan
Games: 18
Season averages: 22 disposals, 12 contested possessions, six clearances, five tackles
Best game: Round 9 v Collingwood, 30 disposals (17 contested), nine clearances, five tackles
Key stat: Leader for St Kilda's clearances, top-three for contested possessions, ground-ball gets and tackles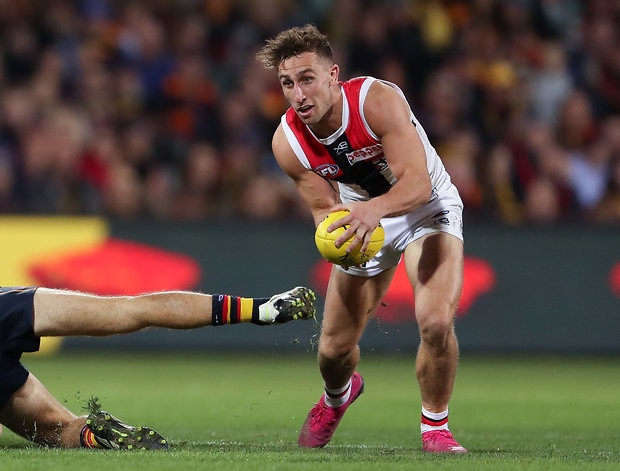 Luke Dunstan's year looked to be dotted with outings in the VFL after a quiet start to the year, but the No. 7 turned the tables to piece together his most remarkable season to date.
The midfield bull came into his own after being subjected to widespread criticism, leading the Saints for clearances and comprising the top-three for tackles and contested possessions.
Although Dunstan is yet to finish in the top-10 after six seasons at the club, there's no reason why he can't leap into top spot off the back of his superb campaign.
READ: Dunstan flips the script
Shane Savage
Games: 22
Season averages: 19 disposals, five rebound-50s, five marks
Best game: Round 8 v West Coast, 25 disposals, nine rebound-50s, eight marks, one goal
Key stat: First for St Kilda's rebound-50s and effective kicks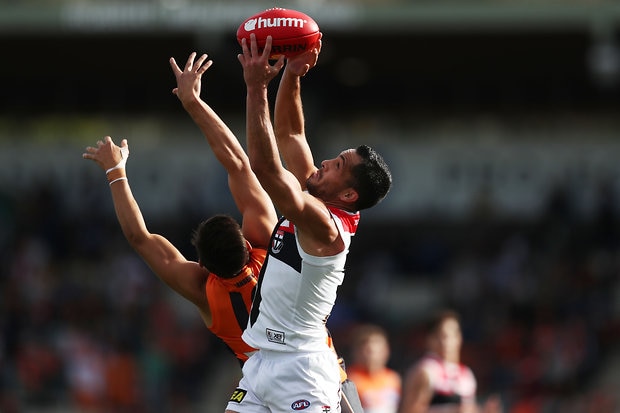 Undoubtedly one of the Saints' unsung heroes, Shane Savage's class, leadership and experience was vital in St Kilda's injury-riddled defence.
Almost every attack off the half-back line was instigated by the No. 5, whose thumping right boot and deadly accuracy became such a deadly asset to the red, white and black.
With such an effective season to his name, Savage could become the first defender since Sam Fisher in 2011 to take home the Trevor Barker Award.
READ: Savage up for Goal of the Year
Callum Wilkie
Games: 22
Season averages: 15 disposals, five marks, three rebound-50s
Best game: Round 5 v Melbourne, 17 disposals, eight marks, six intercepts
Key stat: First for St Kilda's intercept possessions and intercept marks, second for rebound-50s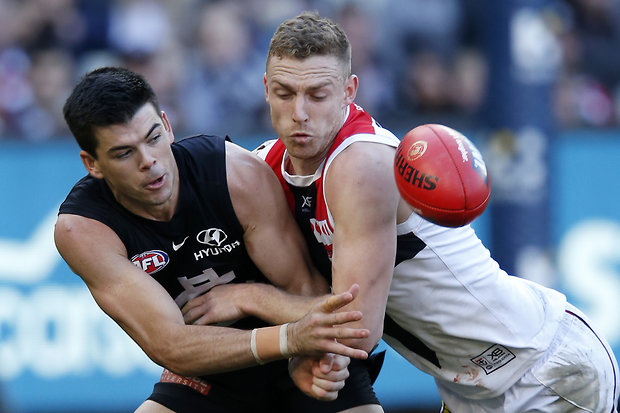 As far as debut seasons go, Callum Wilkie's was nothing short of remarkable.
The mature-age recruit cemented himself as a core member of the Saints' back six, with his intercept plays, lethal kicking and strong set of hands on par with some of the best in the league.
Should Wilkie lead the pack at the end of the night, he'll become the first debutant to win the award since Peter Kiel in 1982.
READ: Wilkie ends record drought following stellar debut season
Josh Bruce
Games: 22
Season averages: 11 disposals, four marks, two goals
Best game: Round 16 v North Melbourne, 17 disposals, seven contested marks, six goals
Key stat: First for St Kilda's contested marks, second for goals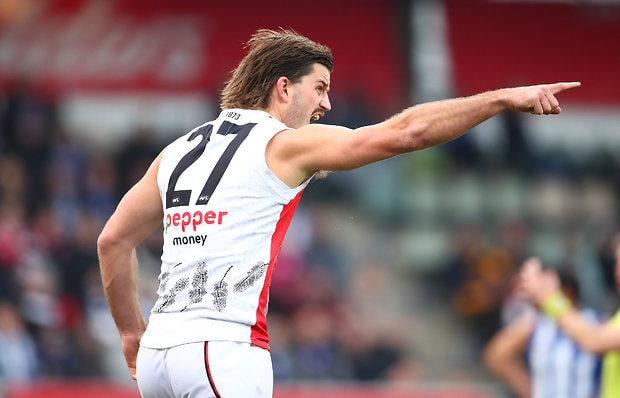 As one of seven Saints to play every game this season, Josh Bruce delivered dependability through his commitment to the contest.
The powerhouse forward hurtled into packs to bring the ball to ground, while also showing his aerial ascendancy through his strong contested marking and clutch goals.
With several handy bags adding to his admirable season, Bruce is a strong chance to clinch the year's most top honour.