St Kilda has bolstered its football department, securing the services of one of the AFL's most highly regarded football strategists in David Rath.
Rath, whose career in the industry spans more than two decades, will join the club as Head of Football Program. This will see him lead a strong team of assistant coaches and analysts.
"David is a really important appointment for the football club," General Manager of Football Simon Lethlean said.
"We believe his knowledge, innovative thinking and strategic ability will give our football program a genuine edge moving forward.
RATT-IFIED: Brett Ratten to lead the Saints in 2020
"There are very few people in the industry with his level of experience and skillset.
"He will play a key role in shaping our football program alongside Brett Ratten and identifying areas for improvement across our coaching and football analysis team."
Rath will not be the only new face at RSEA Park, with Ben Robbins making the move across from North Melbourne, while former Saint Sean Dempster is set to return to the red, white and black as a part-time strength and conditioning coach.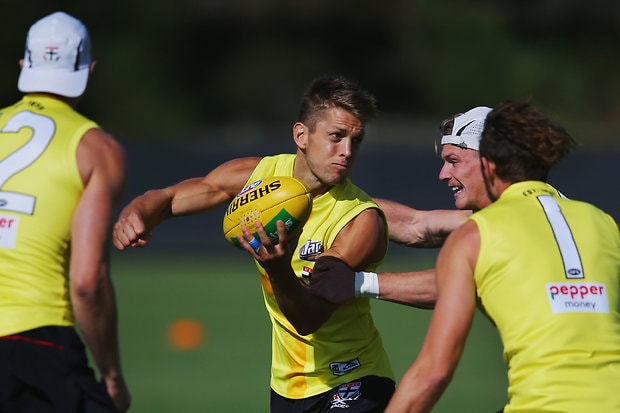 Sean Dempster will return to the Saints in 2020.
"Ben will join us as Head of Mental Health and Wellbeing," Lethlean said.
"His experience as both an elite athlete and a mental health professional, as well as his PhD research investigating the wellbeing of professional footballers, provides him with a unique insight into the mind of an AFL footballer and we're really pleased to welcome him to the club.
"Sean Dempster is one of the most professional and dedicated athletes we've had at the club in recent years.
"It will be great to not only have him back in Saints colours, but for him to continue to drive standards much like he did when he was a player."
Rath, Robbins and Dempster join Jarryd Roughead in a new-look Saints football department, following the four-time premiership star's appointment earlier this month.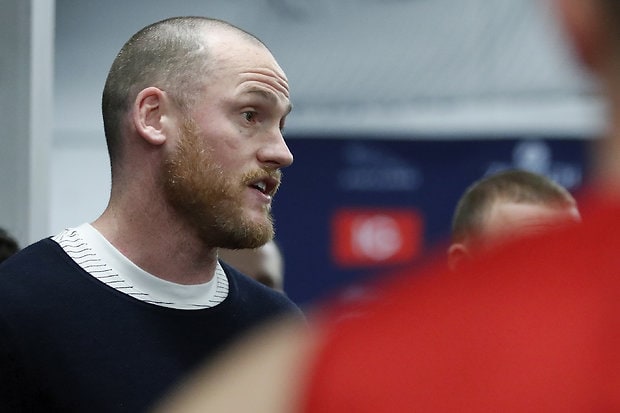 Jarryd Roughead brings a wealth of experience from his time at Hawthorn.
With Brett Ratten moving into the Senior Coach role, the club has also taken the opportunity to change things up across the broader coaching team.
"We're in a fortunate position with a new senior coach to really assess what's best for our football department moving forward," Lethlean said.
"As such, we've shuffled the decks a bit with our assistant panel and we are really positive about the roles we've decided upon."
Brendon Lade will move from the midfield to the forward line and team offence, the role previously held by Ratten.
Aaron Hamill will return from Sandringham duties to oversee the backline and team defence, while Adam Skrobalak will be charged with midfield and contest work.
Robbie Chancellor has been promoted to an assistant and development coach role looking after stoppages and team structure, while Ben McGlynn will take the reins as Sandringham Senior Coach and Development Manager, where he will be assisted by Jake Batchelor who has also re-committed as development coach with the backs.
Danny Sexton will move into a newly created Head of Football Operations role, sitting across all football operations for men's and women's football.
"There are still a few final pieces of the puzzle to place, but we're really confident about where this coaching group and our new additions to the football program can take us moving forward."
St Kilda 2020 Coaching Line-up
Senior Coach – Brett Ratten
Assistant Coach (forwardline and team offence) – Brendon Lade
Assistant Coach (backline and team defence) – Aaron Hamill
Assistant Coach (midfield and contest) – Adam Skrobalak
Assistant and Development Coach (stoppages and structures) – Robbie Chancellor
Sandringham Senior Coach and Development Manager – Ben McGlynn
Development Coach – Jake Batchelor
St Kilda 2020 Football Department – new additions
Head of Football Program – David Rath
Head of Mental Health and Well Being – Ben Robbins
Football Operations Assistant – Jarryd Roughead