When the Saints called on Callum Wilkie in the 2018 Rookie Draft, no one could have predicted the impact the defender would have at RSEA Park.
The 23-year-old ditched an accounting role in Adelaide to pursue his AFL dream, a move that has paid immediate dividends.
The stats speak for themselves.
Wilkie has played every match this year, growing in confidence by the week.

READ: Wilkie inks two-year deal
In his first 10 games, not a single player out-marked him in a one-on-one contest, a staggering feat considering the huge range of opponents he's manned since making his debut in Round 1.
His magnet is now glued to Alan Richardson's whiteboard after a rapid rise that began in the most unlikely of scenarios.
With Lewis Pierce off the ground early in JLT 1 with concussion, Wilkie was thrust into the ruck.
Partnering Josh Bruce, the former tax return specialist held his own and even added a screamer to the highlights reel.

State Recruiting Manager Chris Toce had seen plenty of Wilkie during North Adelaide's premiership campaign but had never seen him take a mark like it.
"We had followed Callum for a long time and knew intercept marking was a strength, but I'd never seen him take one like that," Toce said.
"Cal's strength as a defender is winning one-on-one contests when he needs to but also getting off his opponent to help his teammates defend.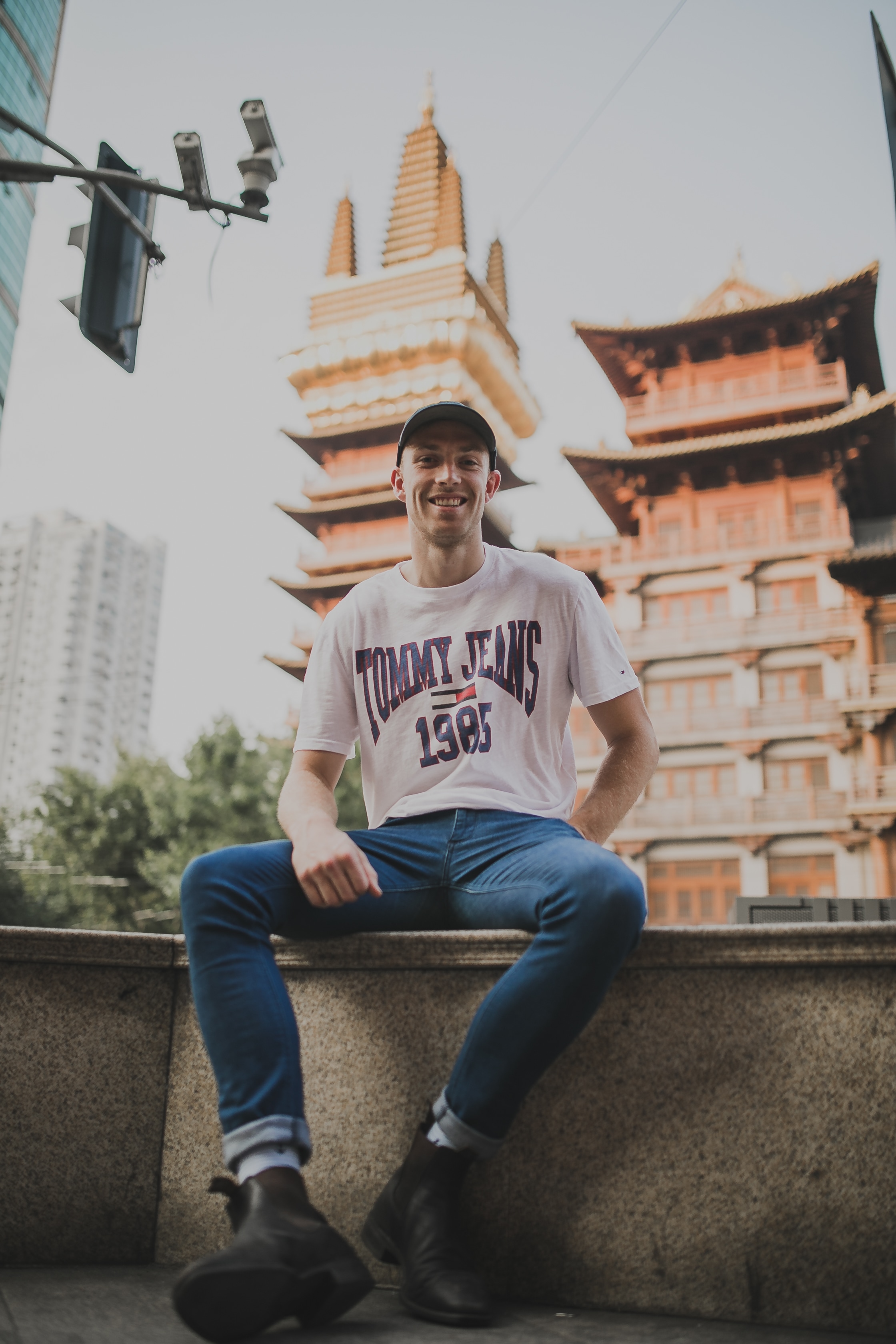 A year after playing in the SANFL, Callum Wilkie found himself lining up for St Kilda in Shanghai
"It's been really rewarding watching him step up this season. He is now growing in confidence and looks really comfortable at AFL level."
For coach Alan Richardson, Wilkie has provided a quality replacement for gun defender Dylan Roberton who suffered a re-occurrence of a heart issue in the pre-season.
There were signs in the opening three rounds; clean hands and quality left-foot kicking; but it was the clash against the Hawks that showcased just how valuable he could become.
Wilkie was everywhere in the final quarter with several game-saving spoils as the Saints held on.
That form has continued to the halfway point of the season, with his importance to the side increasing with every match.
Roberton's absence has been compounded by the loss of Jake Carlisle as well as injuries to skipper Jarryn Geary and Jimmy Webster, leaving Wilkie and the likes of Josh Battle to fill the void.
"Callum has really good balance in his game, and knows when to back himself in to win the contest and when to defend really strongly," Richardson said.
He may be inexperienced when it comes to AFL football, but he knows his game inside out and has picked up our system really quickly. - Alan Richardson
"With the injuries we have had in the back half, he has become even more important to the team with his ability to play on different types.
"We know he still has a lot improvement left in him which is exciting."