When David Armitage was in his draft year he spent his week working inside the Brisbane Lions' merchandise store at the Gabba. Too young to be drafted, but too old to be at school, the Queenslander caught a small glimpse inside the tent from on the periphery.
He ate lunch in the same café as triple premiership superstars and ran into AFL legend Leigh Matthews at times, but that was as close as he came to the Queensland side. On Sunday, the Morningside product reaches life membership status at St Kilda, against the very side he spent 2006 inside selling scarfs, guernseys and premiership paraphernalia.
Armitage becomes just the 55th player in St Kilda's 143-year history to play 150 games for St Kilda, joining current teammates, Nick Riewoldt, Leigh Montagna, Sean Dempster and Sam Fisher beyond the mark, in rare territory.
On the back of an injury interrupted pre-season, with a lingering back concern causing disruption to Armitage's preparations over the summer, playing 22 games appeared a remote possibility at best. But now, with 21 games run and done, Armitage will reach the mark, earning life membership in the process.
"At the start of the year I knew if I played every game I could play 150. For me, it was a goal in the back of my mind, but it's pretty hard to play every game. But I've done that now and it's something that's popped up during the year in conversation with my parents and they couldn't understand the significance of 150," Armitage told saints.com.au on the eve of his milestone occasion.
"It's life membership, you get your ticket for the rest of your life which is pretty cool I think and you go down as a life member of the St Kilda Football Club. I'm that pumped with it. Even if I finished footy now and I was a life member I'd be grateful. It's a huge honour."
Join the players and coaches at the 2016 best and fairest and celebrate an exciting season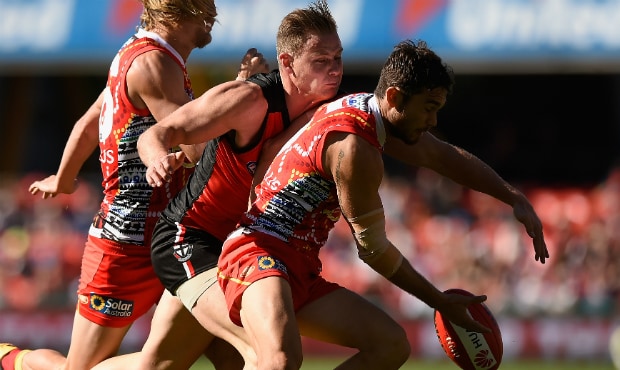 After producing a brilliant 2015 season, dotted with career-best numbers, All Australian discussions and a runners up finish in the Trevor Barker Award, Armitage has overcome a frustrating pre-season at Linen House Centre to once again be a consistent force in 2016.
"It starts in the pre-season. You pretty much have to do 80 plus per cent of pre-season to have a pretty good year. I don't think I did anywhere near that, because I was out the back a lot (on the second field) when my back would flare up, I was out for weeks and weeks by myself or with whoever else was in rehab," Armitage said.
"I've probably had a consistent season. I'd call it solid, consistent maybe. I did some roles in the first half of the year and some different things throughout games. So if someone was bobbing up and hurting us from the opposition I'd go on to them and try and stop their influence."
Whereas in years gone by St Kilda relied on an Armitage or a Jack Steven or Nick Riewoldt to play well to win, that's no longer the case. Now, the next wave has swept through the club and carried a handful of players with the tide. Seb Ross and Jack Newnes have had career-best years. Others have emerged across the back nine of 2016, meaning it is no longer left to too few to get the job done.
"I think the biggest thing this year is we've won games where myself or Jack or 'Rooey' haven't been the performers who have been the strongest. Instead it's been Sebby, Luke Dunstan, Newnesy, Blake Acres, Jack Billings. It's been these blokes who have grown underneath us and that's why we've won more games than we did last year and why we've grown," Armitage said.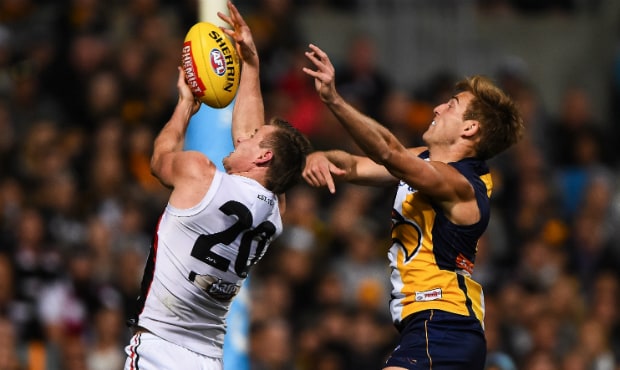 "Last year we leant on too few. I think we've shared the load a lot more this year. I think we're really starting to grow into a dynamo midfield. It's really exciting that Jack and I can just play our part, do a role and bob up at the right time and still have an influence over these young guys."
After a long, hard slog, football's pendulum has begun to swing in St Kilda's favour again. The last time the Saints hiked up the mountain; Armitage was stuck on the fringes, kept out of a midfield containing Lenny Hayes, Nick Dal Santo, Brendon Goddard and Leigh Montagna. Now, he is at the coal face, alongside Steven and co as the ones leading the expedition.
"Myself, Jack and Jarryn were around and on the fringe during those great years that the club had in 2009 and 2010. But certainly now, going through those tough years and biding our time, you can see that we're really heading in the right direction again," he said.
"We're going to be the leaders that are going to be playing in these big games. There's no longer Lenny or Dal or all those blokes that were leaders that we looked up to, now it's time for us to take our turn and be the ones leading the way. It's exciting what the next few years will bring."
After playing 28 games in his first four seasons, Armitage has only once dipped under 21 appearances in the last six years, and even then he still played 15 games in 2014. At 28, the Queenslander is at the peak of his powers, a world away from that merchandise store in Brisbane's inner south-east. And in the right place at the right time as St Kilda traverse north in search of the promised land.
Bid on a Jayco motor home, inner sanctum experiences, memorabilia and MUCH more in the annual Saints Auction