With the 2019 Trade Period officially underway, we take a look back at some of our best acquisitions over the years.
1. Fraser Gehrig | 2000
St Kilda received: Fraser Gehrig
West Coast received: David Sierakowski, pick No. 18 (Daniel Kerr)
The man simply known as 'G-Train' engrained himself into St Kilda folklore across his eight seasons in the red, white and black.
The versatile Eagle was offloaded in 2000 in exchange for David Sierakowski and pick No. 18 (used on Daniel Kerr), with the deal greatly benefitting both clubs.
Gehrig went on to win two Coleman Medals across his 145-game career for the Saints, cementing himself as a cult hero of the club.
2. Aaron Hamill | 2000
St Kilda received: Aaron Hamill
Carlton received: Sam Cranage, pick No. 4 (Luke Livingston)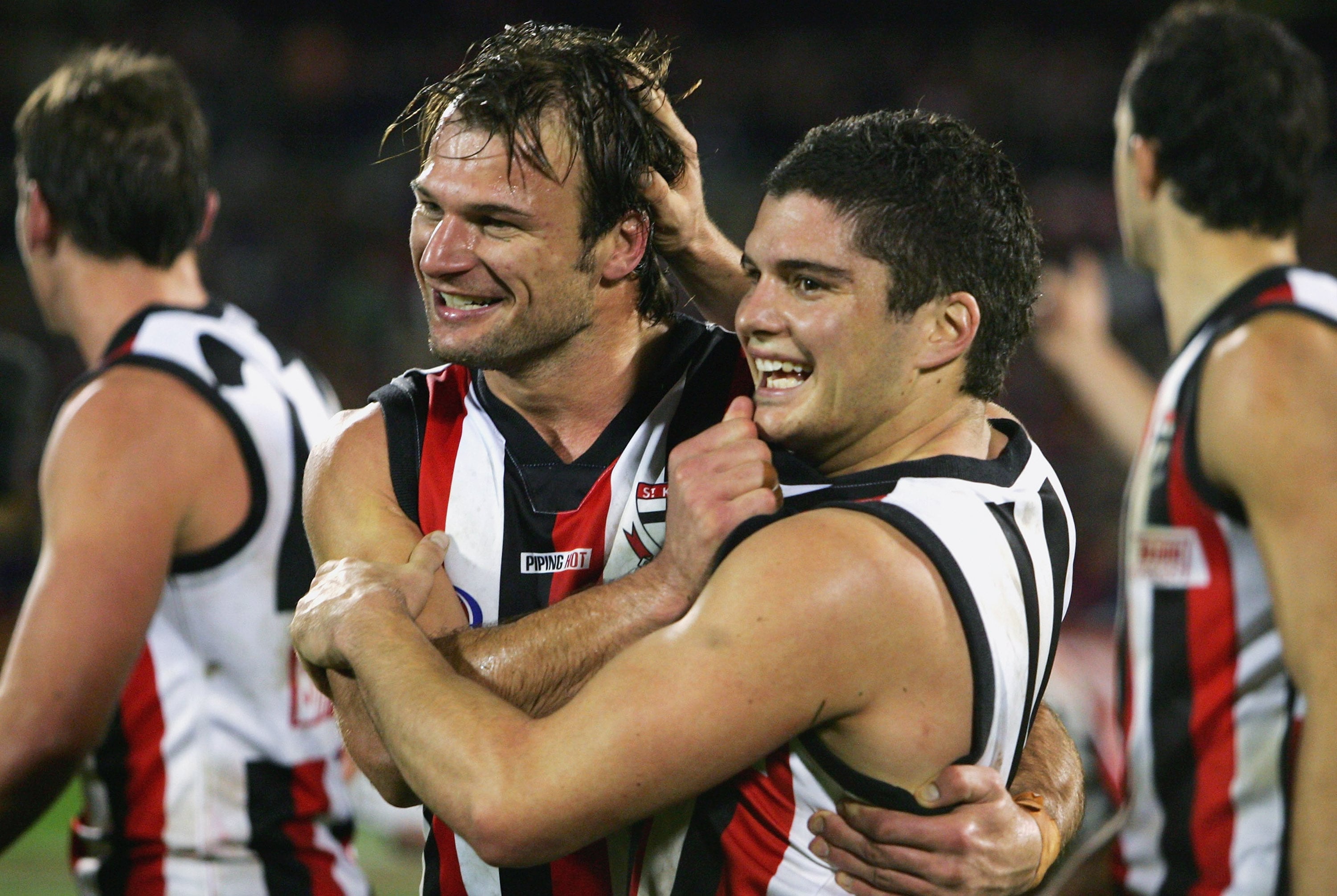 The 2000 Trade Period was a busy one for the Saints, with Aaron Hamill one of three big-name signings alongside the G-Train.
St Kilda sent their lucrative No. 4 pick and Sam Cranage to Princes Park, while the then-23-year-old Hamill traded in the navy blue for the red, white and black.
The trade went wholly in the Saints' favour, with the courageous Saint booting 125 goals from 98 games to become a much-revered figure of the club.
Hamill skippered St Kilda in 2003 and was renowned as one of the toughest players to ever don the famous tri-colours.
3. Nick Dal Santo | 2001
St Kilda received: Nick Dal Santo (pick No. 13), pick No. 17, pick No. 45
Sydney received: Barry Hall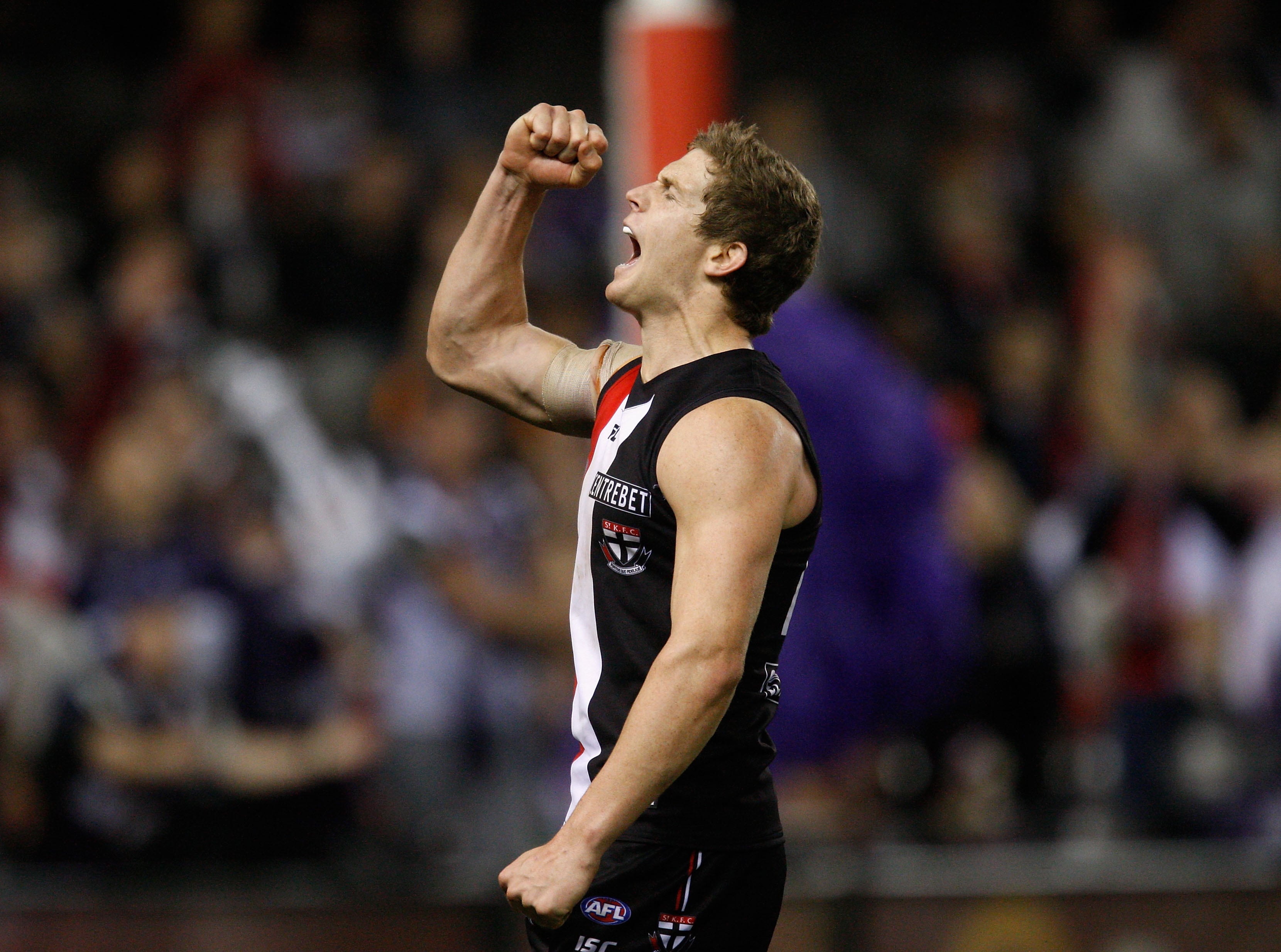 St Kilda's smooth-mover as a Swan seems strange, but Nick Dal Santo was originally destined to play out his career at the Harbour City before the Barry Hall trade was finalised.
Sydney's picks 13, 17 and 45 were given in exchange for the controversial forward powerhouse, who went on to have a highly-decorated career in the red and white.
On the flipside, Dal Santo became a fan-favourite at Moorabbin.
The silky midfielder lined up for 260 games and earned three All Australian nominations before closing out his career at North Melbourne.
Dal Santo has since returned to Moorabbin, heading up the Saints' Next Generation Academy since 2018.
The Saints used the two remaining picks in the Hall trade to select Heath Black and Trent Knobel.
4. Adam Schneider & Sean Dempster | 2007
St Kilda received: Adam Schneider, Sean Dempster
Sydney received: Pick No. 26 (Brett Meredith)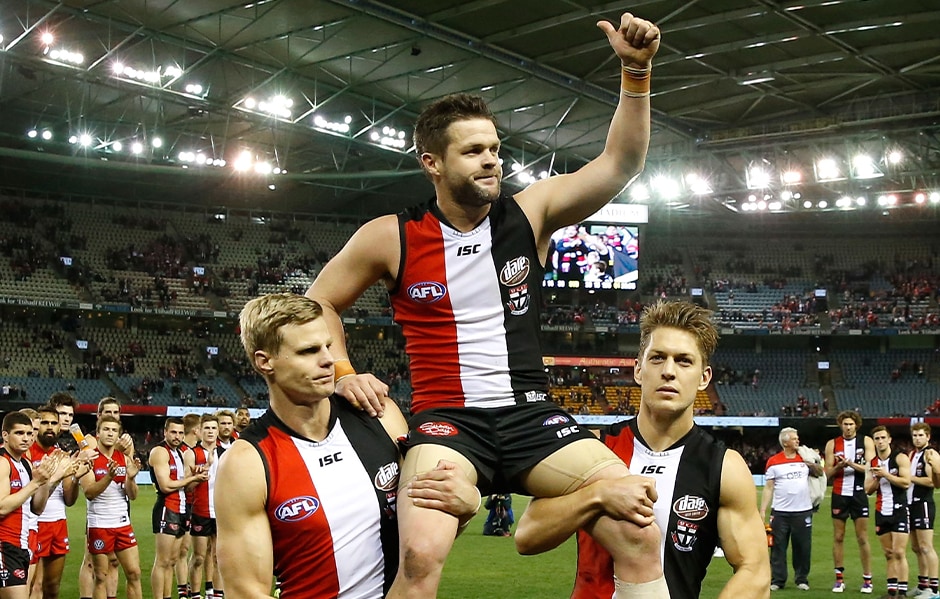 In a nutshell, this was an absolute steal.
With Sydney needing to relieve some salary cap space following back-to-back Grand Finals, premiership Swans Adam Schneider and Sean Dempster were sent packing in exchange for pick No. 26.
While September glory narrowly eluded both players at their new club, the duo went on to become integral members of St Kilda's line-up for years.
Dempster was resolute down back across his 158 games, with his consistency seeing him earn All Australian selection and four podium finishes at the Trevor Barker Award.
Schneider starred as part of the Saints' small-forward fleet, kicking 160 goals from 130 in what was a destructive partnership with Stephen Milne.
5. Farren Ray | 2008
St Kilda received: Farren Ray, pick No. 48 (Nicholas Heyne)
Western Bulldogs received: Pick No. 31 (Jordan Roughead)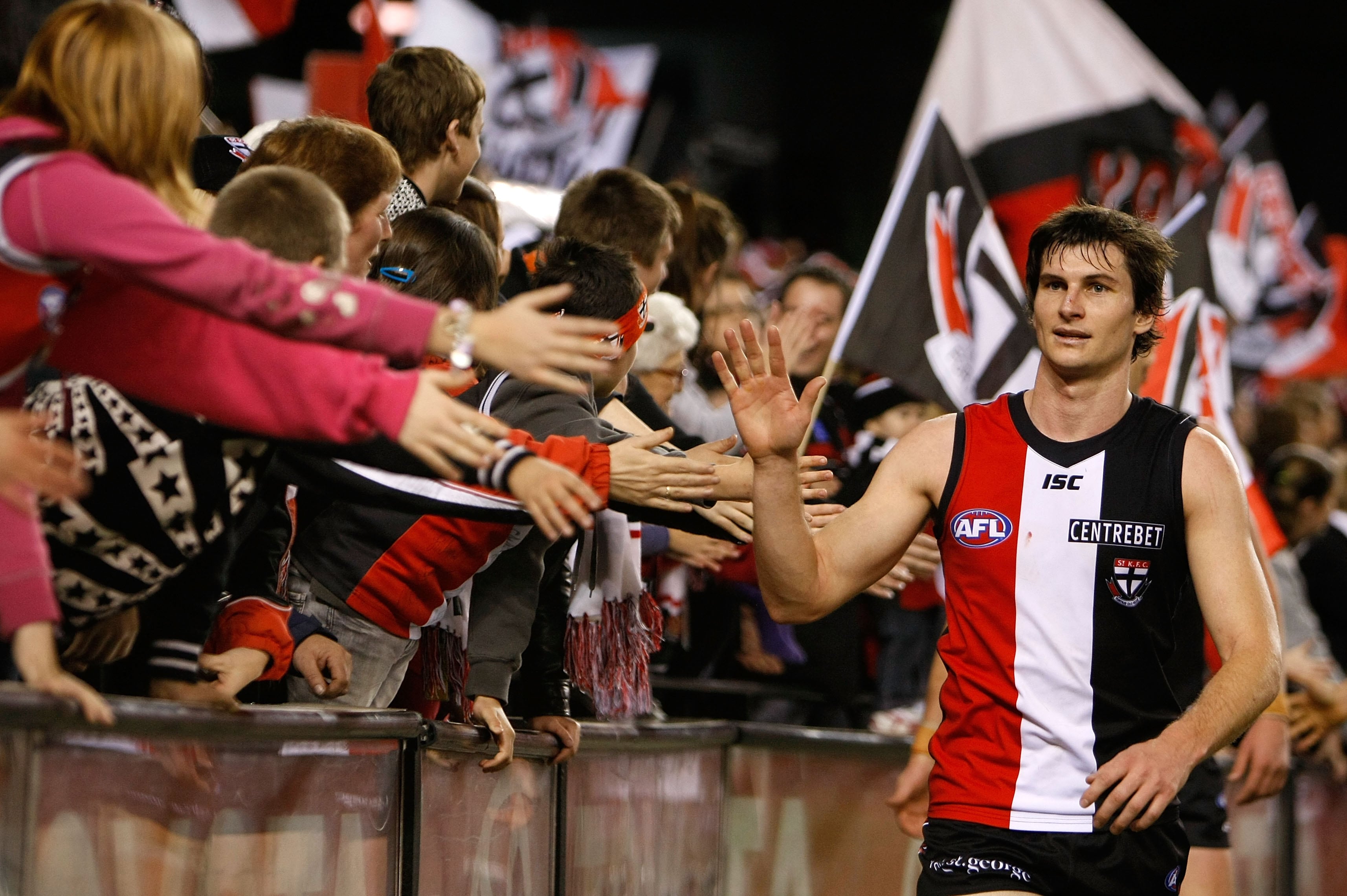 Farren Ray sought more opportunity at senior level after five seasons at the Bulldogs, finding shelter at St Kilda in exchange for pick No. 31.
The midfield star turned out to be a vital asset for the Saints, playing 123 games across seven seasons, inclusive of eight finals and three Grand Finals.
The No. 22 oozed consistency, with the former Dog transforming from a potential depth player into a regular feature in the senior line-up.
Ray played one final season at North Melbourne in 2016, but has since returned to Moorabbin as St Kilda's AFLW midfield coach.