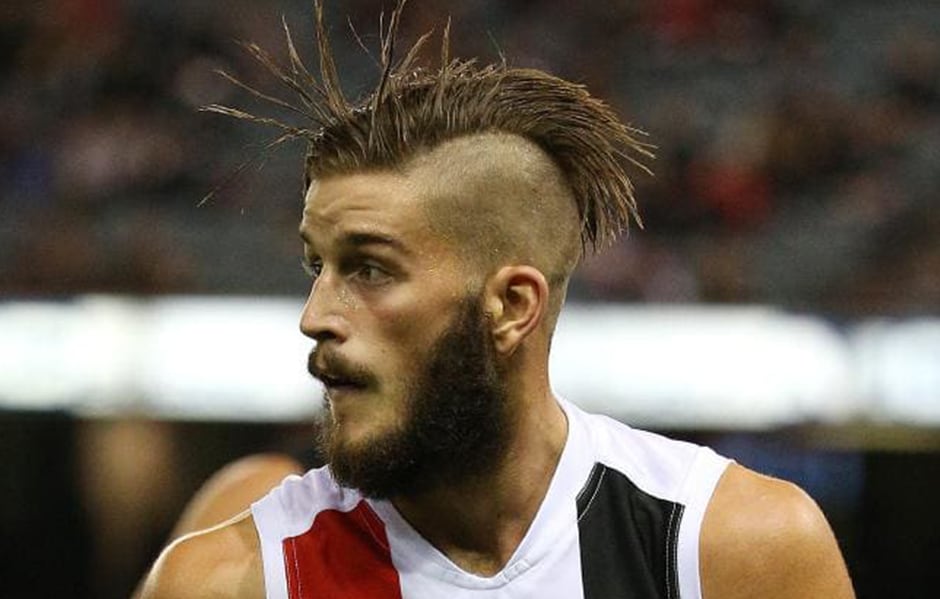 Josh Bruce has long been known for sporting a different look.
From his thick head of helmet hair to a Mr T-style arrangement to a man bun to then a version of a buzz-cut, the big man really knows his way around a hair salon.
So ahead of Baroose's 100th game, we look back at some of his best (and worst).
1. The Helmet Head
The year was 2009, and Bruce was just a twinkle in the eye of the AFL Drafting System.
The youngster from Canberra wore his hair extra-large with a heavy sweep, somewhat resembling a wannabe Justin Bieber. Do you think our man Baroose pulled it off?
2. The Mr T
Moving onto 2014, and Bruce decided it was time to get the shearers out. Instead of shaving the whole mop though, he left some party-time on top in time for his St Kilda debut. How did he go?
3. The Man Bun
From 2015 to 2018, the name Josh Bruce became synonymous with the man bun, and the imposing forward wouldn't have looked out of place in a Pantene conditioner ad. He stuck with the hair-tie for a staggering three years!
4. The Buzz-into-Beard
A long stretch of injury and perhaps boredom led Baroose to lop off the luscious locks, transitioning into the second half of 2018 with a drastic hair transformation. A much shorter and neater look was on the cards, and Bruce took many onlookers by surprise.
5. The Blossoming Mullet?
Fast-forward to the present day, and Baroose is back doing what he does best: growing his hair out. What will the big man do next? Is this the beginning of a Jack Steven-inspired mullet we see forming?
6. The Hulk Hogan
An honourable mention but one we couldn't not include, Brucey somehow thought it was a good idea to channel his inner Hulk Hogan, growing the wrestler's infamous horseshoe moustache*. Should Baroose have kept the outrageous number? Or left the 18th-century-inspired setup to Hogan to handle?
*We'll give him a chop-out here due to his participation in Movember…but don't let this one creep into regular rotation, Brucey.