"Don't ever wobble on your confidence."
They're the words that helped transform Hunter Clark's 2019 campaign from one of self-exasperation to one of triumph.
And it was St Kilda great Aaron Hamill who was critical in the youngster's turnaround.
The ex-skipper's sage advice helped ignite Clark's eye-catching second half of 2019, following a frustrating beginning which featured just the three senior games.
"I had done well in the practice matches but didn't play Round 1 and was pretty flat about that, and I didn't handle it the greatest," Clark told the Herald Sun.
I went back to the VFL and 'Sammy' Hamill, who is a legend, said I just had to go out and have fun.
"Once I got back into the team my confidence skyrocketed."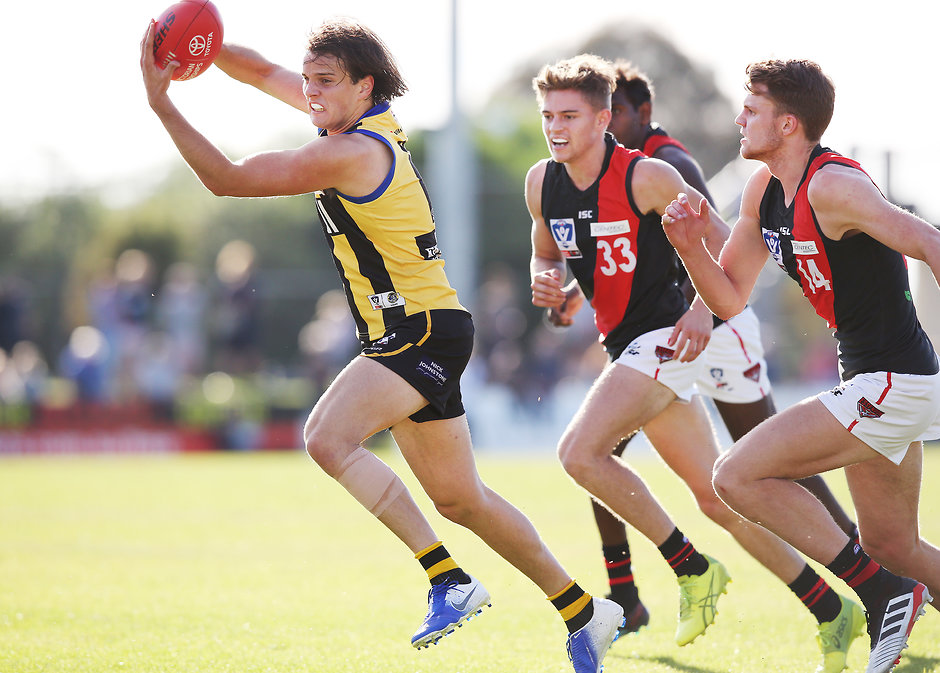 Hunter Clark in action for Sandringham.
It showed.
The Mount Martha product's sudden upswing turned heads, with his sleekness, composure and evasive skills on full display throughout his 11-game purple patch.
Hamill was a major driver in his resurgence and – as coach of Sandringham and head of St Kilda's developing pathways last season – played a crucial role in kicking Clark into gear.
All he needed was a nudge in the right direction and a reminder of what was important.
"We know Hunter's certainly got the talent, but he was probably putting a little too much pressure on himself," Hamill told saints.com.au.
"He started second-guessing himself a little bit, so we had a quick chat about just going out and making it fun – not worrying about what he can't do…let's see what he can do.
"And he can do quite a lot."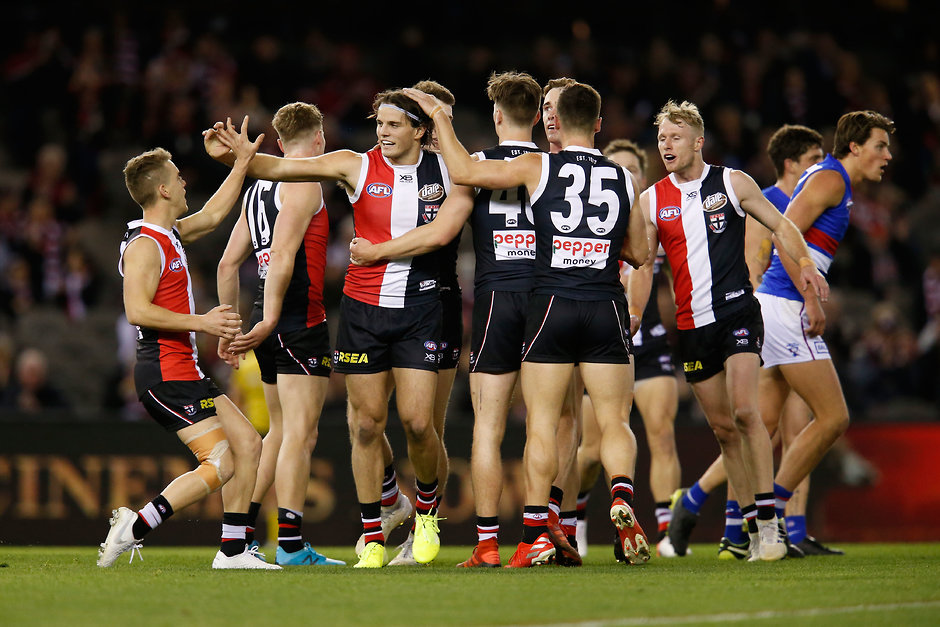 Hunter Clark starred in the second half of 2019, oozing class and composure at every turn.
The re-energised midfielder averaged 29 disposals across his four games for the Zebras before earning a recall for Round 13 against Gold Coast.
His impressive form saw him lock down a spot for the rest of the year, with starring performances against Geelong (25 disposals), the Western Bulldogs (26, two goals) and Fremantle (26).
And it's only upwards from here, according to Hamill.
"He's going to end up having some of the best hands in the comp, so it was good to see that on show in the VFL, and him just enjoying himself," Hamill said.
"I think fans really like what he's got, whether it's off half-back or floating through the midfield.
He's a competitor and he's a ripping young fella, so it'll be really exciting for all Saints fans when he launches into 2020.
Now back into pre-season training and with a solid second season under his belt, the No. 11 has vowed to fulfil Brett Ratten's inspiring challenge to the younger playing group.
And in 2020, Hunter Clark will make his run.