A massive 40-second personal best, two sub-10-minute times and a masterclass from a veteran; St Kilda's time trial had it all.
Every runner hit their targets, with several surprise packets among the group of 25 Saints.
Endurance machine Ed Phillips cemented his nickname of 'King' after blitzing this year's run in under 10 minutes.
The 21-year-old barely broke a sweat after a seemingly effortless display, taking out top honours for the second time in his career.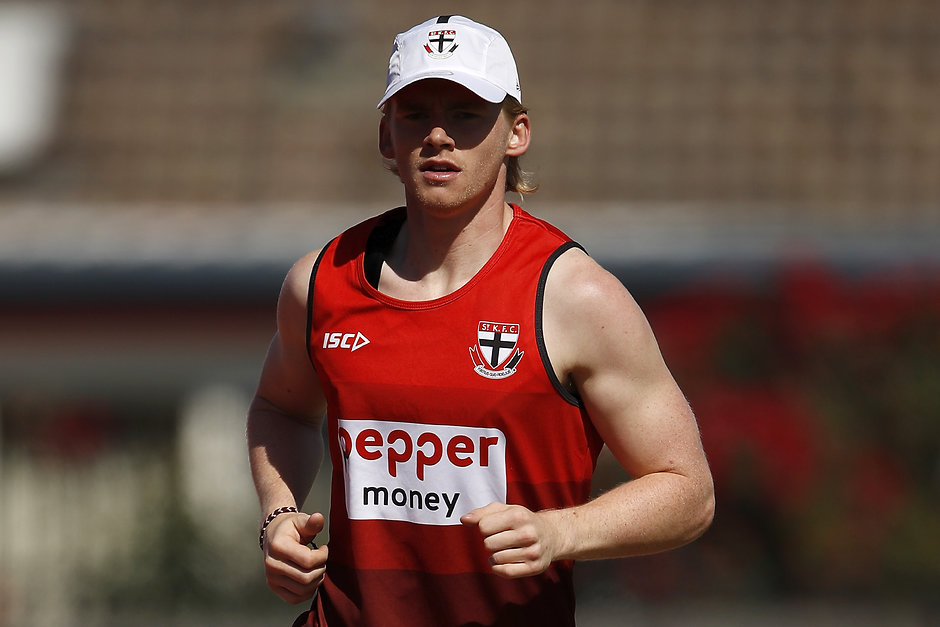 Ed Phillips' elite running was on show at St Kilda's pre-season time trial.
Rookie-listed Saint Doulton Langlands and emerging defender Josh Battle rounded out the top-three.
A determined Langlands – who smashed his PB by a whopping 40 seconds – led the pack for most of the run, before Phillips glided in front for the final two laps to hold onto his title.
BIGGER THAN FOOTY: Ben Long's homecoming to the top end
Meanwhile, evergreen defender Nathan Brown proved once again that age is just a number.
The 30-year-old stormed home and was the best of the big men, incredibly surpassing his PB by eight seconds going into his 14th season of AFL.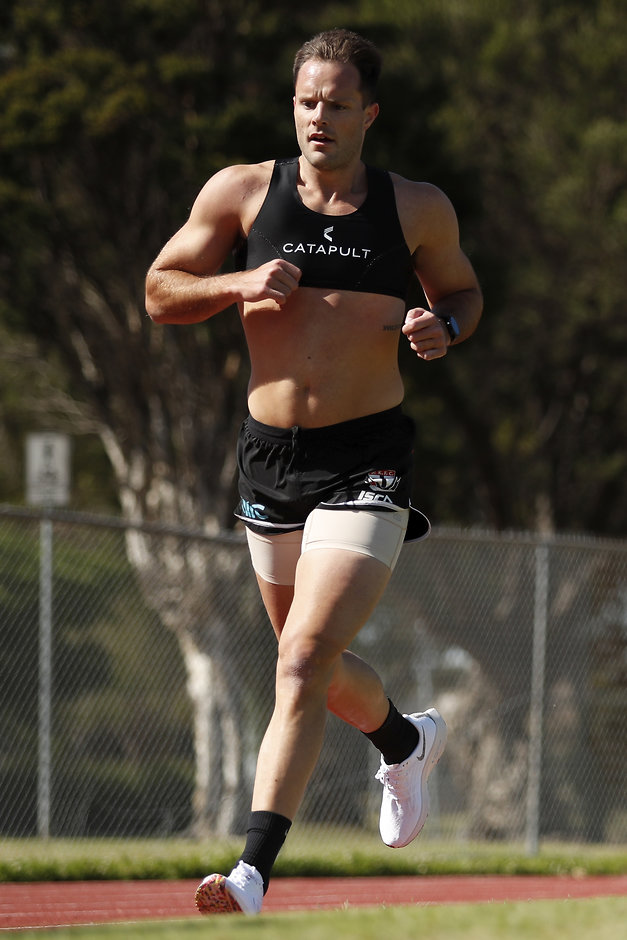 Nathan Brown dominated this year's time trial, finishing first among the Saints' big men.
It was a promising sight for Jimmy Webster and Jack Bytel to cross the line in the top 10, with the injury-stricken pair spending most of Season 2019 on the sidelines.
Meanwhile, youngsters Hunter Clark, Nick Coffield and Ben Paton were streets ahead of their results this time last year.
Dan Butler also impressed with a top-10 placing in his new colours, but it was Jack Lonie who won the battle of the small forwards (sixth).
READ: Hamill helps spark Clark's turnaround
The 22-degree heat pushed the Saints to their limits, but even after the exhausting run, every single player found the voice to will a teammate home.
New recruit Dougal Howard was cheered over the line by the entire playing group in what was his first official outing as a Saint.
St Kilda's Head of High Performance Matt Hornsby said he was thrilled with the team's results.
"The boys were exceptional today. To run as impressively as they did on Day 1 shows a real strength of character within the group," Hornsby told saints.com.au.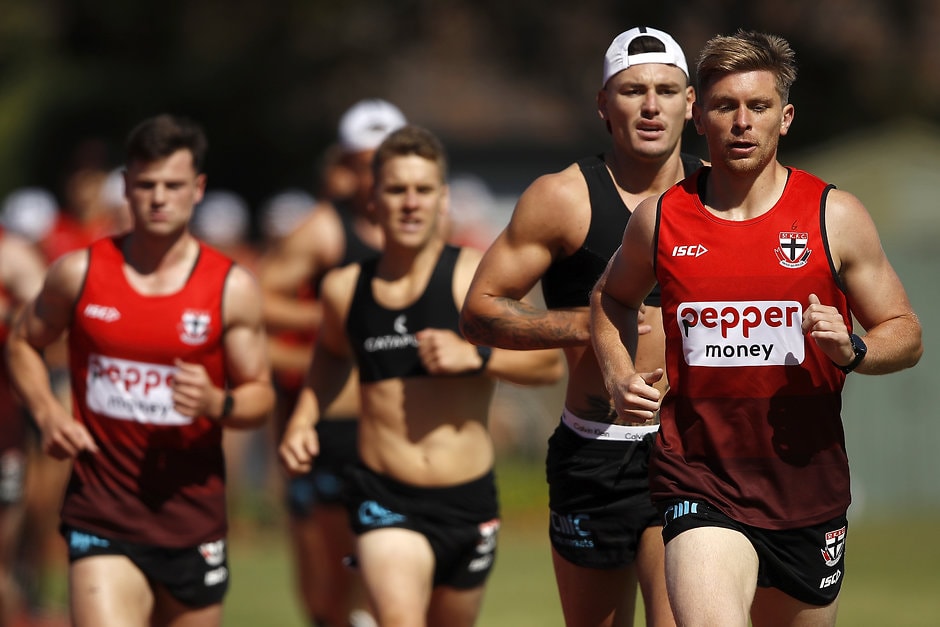 Seb Ross finished fourth in this year's time trial and was followed closely by Jack Sinclair.
"Every single player hit or surpassed their targets, and a number of the guys beat their PBs.
"On both ends of the spectrum, young and old, we were really pleased with what we saw.
"To have guys like 'Doults' show dramatic improvement, Ed continue to perform strongly and 'Browny' storm home with a record time at 30 years old is a sign of their hard work paying off.
"Having these numbers in November is fantastic, and provides a good platform for the hard work that is ahead of us."
Regular podium finishers Jarryn Geary and Daniel McKenzie sat out of this year's run, while new recruits Bradley Hill, Zak Jones and Paddy Ryder joined the group at the main training session.
TOP 10
Ed Phillips
Doulton Langlands
Josh Battle
Seb Ross
Jack Sinclair
Jack Lonie
Jimmy Webster
Jack Bytel
Dan Butler
Nick Hind