This time last year, our first-year Saints were living extremely different lives.
Then, the dream was finally realised.
Now, their lives have changed forever.
Max King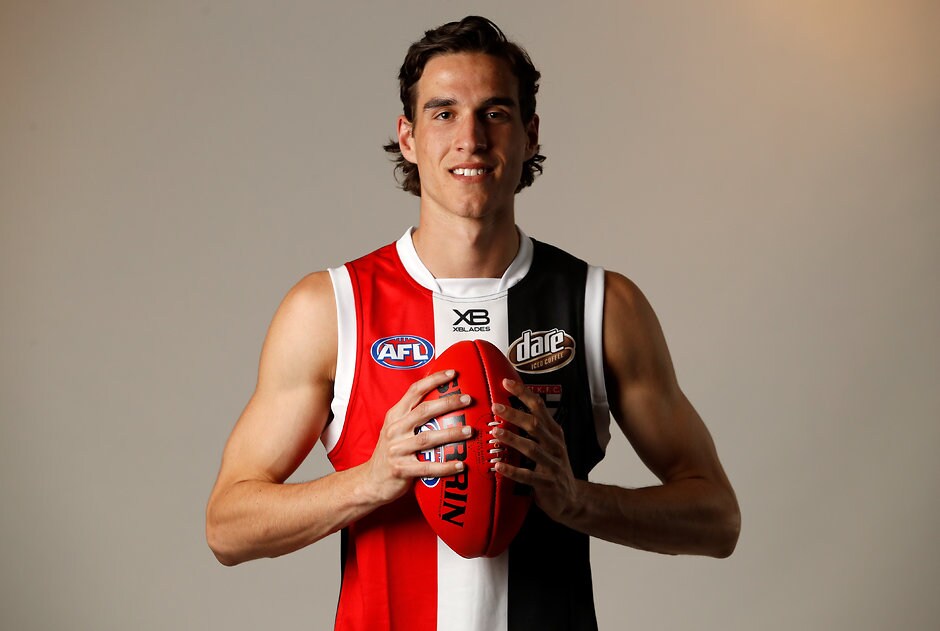 This time last year…
…Max King was almost six months into his knee rehabilitation program and was thinking his chances of being taken early in the draft were a long shot.
The Haileybury College product tore his ACL in late April and also had the stresses of Year 12 to contend with during his draft year.
King underwent his rehabilitation program at RSEA Park during this time.
Then…
…King's fears were swiftly allayed as he was snapped up by the Saints with pick No. 4 and recorded an extraordinary ATAR score of 97.8.
After joining the red, white and black, the then-18-year-old was handed the revered No. 12 by his childhood idol, Nick Riewoldt – a symbolic handover of the highest order.
A special moment as Max King joins the main training group for the first time pic.twitter.com/ElSP6Z1jsN

— St Kilda FC (@stkildafc) March 27, 2019
The lifelong Saints fan was impressive in the VFL with 11 goals from five matches, and was on the cusp of senior selection before an ankle injury ruled him out for the season.
Now…
…the forward powerhouse has fully recovered and is expected to undergo a full pre-season in 2020.
The throne up forward lies in waiting.
Jack Bytel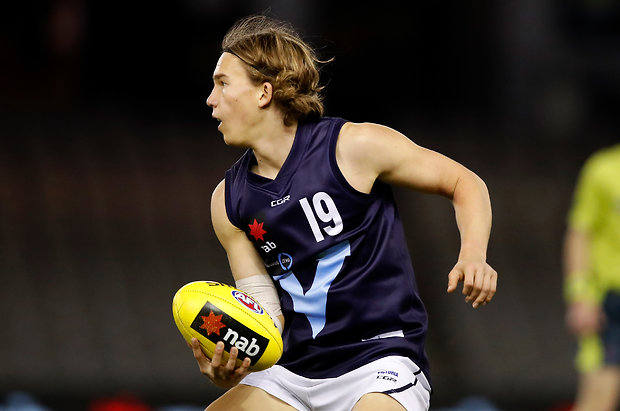 This time last year…
…Jack Bytel had only mustered the six games in the 2018 NAB League, before a serious back issue prevented him from taking to the field completely.
The Calder Cannons co-captain had been earmarked as a top-five pick before his back injury derailed his chances.
Bytel enjoyed a brilliant 2017 campaign, averaging 28 disposals, seven clearances and six tackles per game to place among the best-on-ground eight out of a possible 10 times.
Then…
…the Saints saw the sheer talent of the inside midfielder despite his injury setbacks, stealing him with pick No. 41 in last year's draft.
With longevity in mind, the 19-year-old underwent surgery to repair the bulging disc in his back, before he was subsequently moved to the long-term injury list to make way for SSP selection, Jonathon Marsh.
A classy midfielder with proficiency on both sides of his body.

You're going to enjoy watching Jack Bytel play! pic.twitter.com/rgw3oT9GOQ

— St Kilda FC (@stkildafc) November 25, 2018
Now…
...Bytel's lengthy recovery has come to a head, with his professionalism and dedication seeing him on track for a huge 2020.
If he's able to rekindle his bullish inside work, tackling pressure and accumulation of the footy, the No. 23 will be an incredible asset to the red, white and black.
Callum Wilkie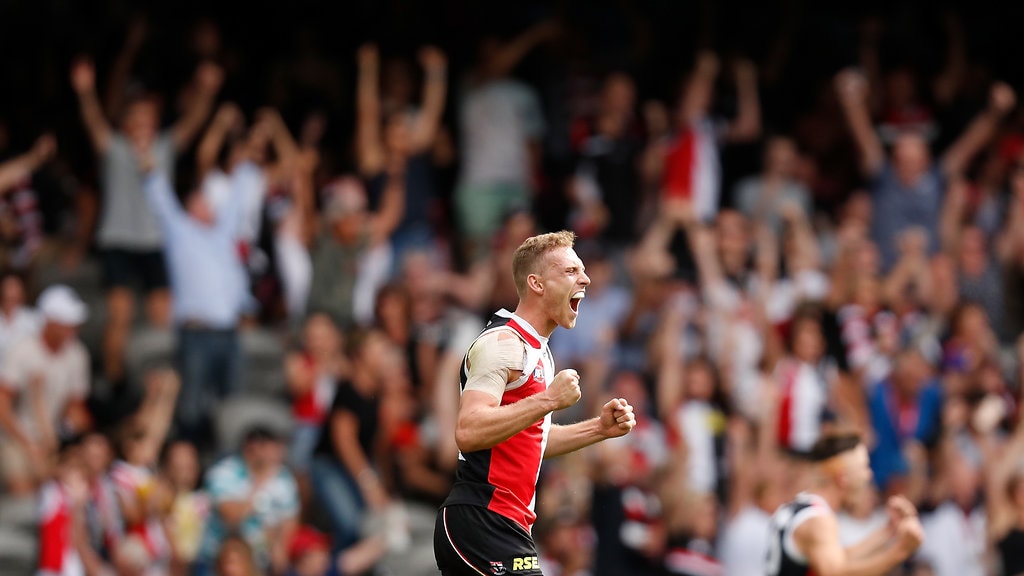 This time last year…
…Callum Wilkie was working as an accountant in Adelaide's CBD and playing for North Adelaide in the SANFL.
The prolific defender had taken out premiership honours and the club's best-and-fairest that season, but conceded his chances of being picked up were slim after being overlooked in four national drafts.
Then…
…it was the phone call that changed his life.
Wilkie was told he'd been taken at pick No. 3 by the Saints in the rookie draft and that his life would change forever.
Courage from Callum Wilkie pic.twitter.com/CBZ1oaQYh8

— St Kilda FC (@stkildafc) April 2, 2019
He got the life-changing call on Friday night, packed up his desk by Saturday, moved to Melbourne on Sunday and by Monday had begun training with the red, white and black.
The Roosters star was given the call-up for Round 1, before playing out every game for the season to be one of the Saints' most glittering attributes of Season 2019.
Now…
…the No. 44 is one of the first-picked Saints every week and a fundamental cog in the back half.
Wilkie wrote himself into St Kilda's history books by becoming the first Saint since 1995 to play every game in his debut season.
His stellar season was capped off by a top-10 finish at the 2019 Trevor Barker Award and a two-year contract extension.
Matty Parker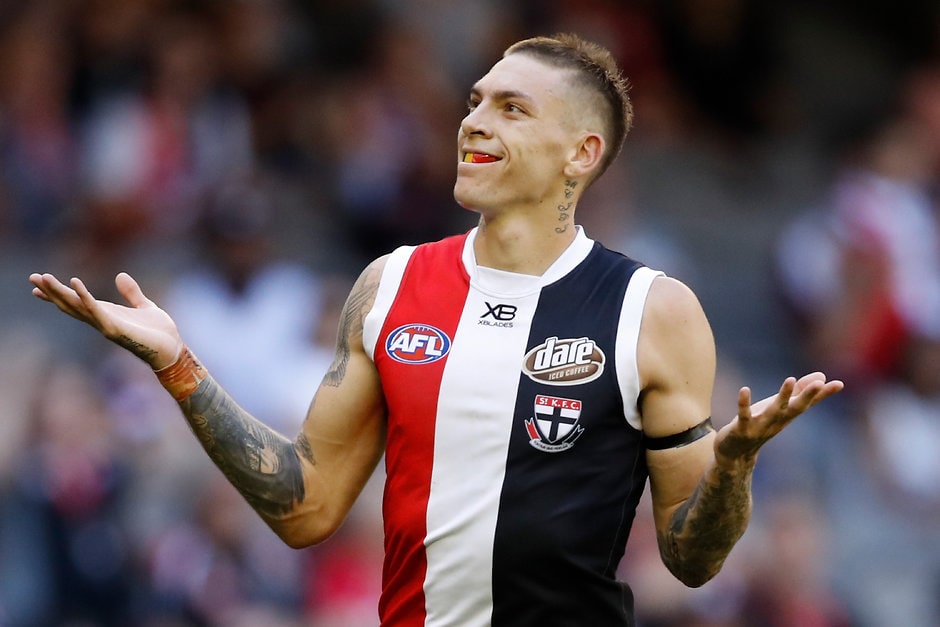 This time last year…
…Matty Parker was digging holes for an underground gas pipe company, playing in the WAFL for South Fremantle and taking care of his eight-month-old son, Matty Parker Jr.
The West Australian was driven to succeed thanks to his partner and son, with their significance inspiring him to make it to the big time.
Then…
…his hard work and dedication paid off in the best possible way.
Parker was taken by the Saints with Pick No. 47 as the once-in-a-lifetime opportunity came to fruition.
The electric Saint exploded onto the scene for Round 1, fast becoming a fan-favourite through his extreme pressure, intense tackling and knack for goal.
Parker played 17 games and booted 16 goals with 16 memorable celebrations to match.
Matty Parker goals and celebrates in style! pic.twitter.com/eKaJt9JwaH

— St Kilda FC (@stkildafc) May 26, 2019
Now…
…Parker is living out his dream as an AFL player.
An ankle stabilisation and finger surgery in the off-season will see him sidelined for the next few months, but he's well on the way to beginning the 2020 pre-season in explosive fashion.
Nick Hind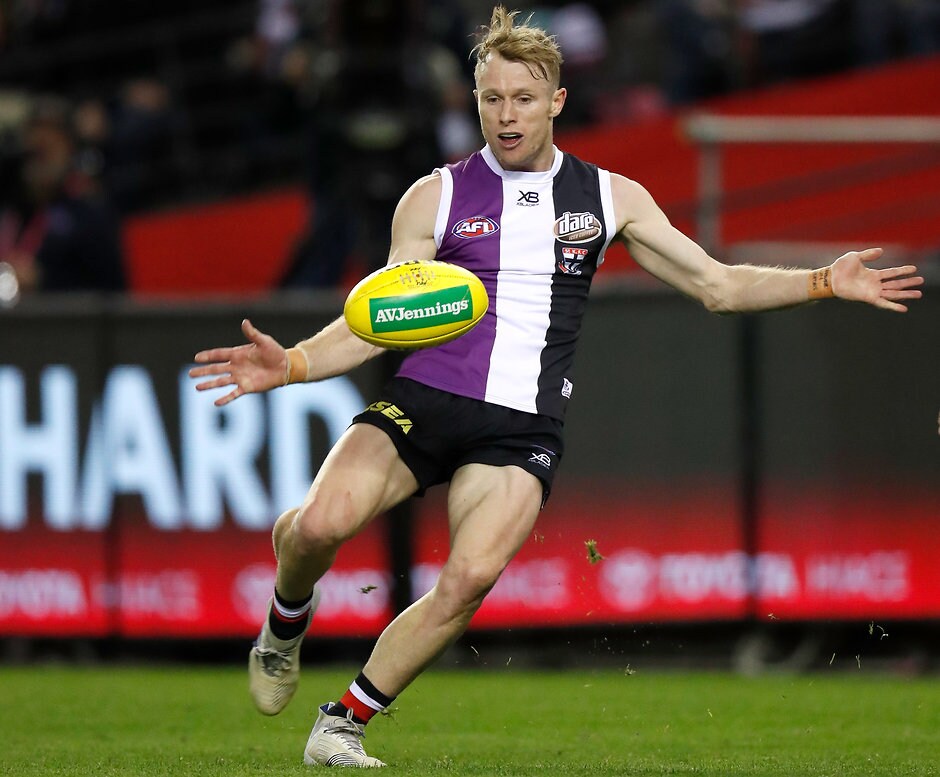 This time last year…
…Nick Hind was a qualified plumber and was two seasons into his time at Essendon VFL.
The lightning-quick footballer had caught the eyes of recruiters the season before, but ultimately wasn't picked up by a club.
It was the motivation he needed, however, to convince himself he could make it.
Then…
… the Saints liked what they saw, with the Clunes native recruited by the red, white and black with the 54th selection.
Hind showcased his speed and lethal sidestep in the VFL and was listed as an emergency six times before being flown over to China at the last possible minute as several Saints fell ill.
The Rabbit is on the hop today! #AFLBluesSaints pic.twitter.com/dv8IDhu8Ir

— St Kilda FC (@stkildafc) August 17, 2019
He ultimately didn't make his debut overseas, but put on the tri-colours in Townsville where he played out the remainder of the year.
Hind booted 11 goals from his 11 games, including a three-goal haul against the Lions.
Now…
…Hind is poised to hit the ground running in Season 2020.
Wrist surgery in the off-season will see the dynamic Saint sidelined for several months, but it won't keep him down for long.
Robbie Young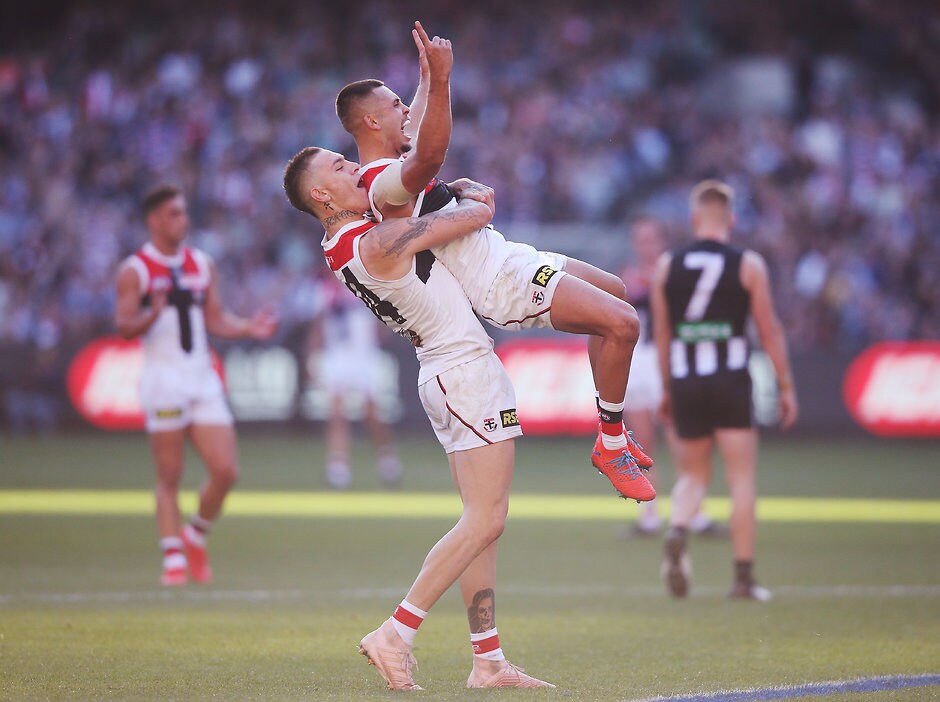 This time last year…
…Robbie Young was toiling away in the SANFL for North Adelaide and working as an Aboriginal support officer with Playford International College.
The mature-age recruit was overlooked at the national draft five times, but refused to throw in the towel as he fought to keep his dream alive.
Then…
…Young's aggressive style of football and unrelenting hunt caught the eye of St Kilda's recruiters, with the 24-year-old snatched up with pick No. 67.
"...and who's playing?"

"Dad!"

Robbie shares the news with his daughter ❤️ pic.twitter.com/0sedx316gu

— St Kilda FC (@stkildafc) May 16, 2019
After a string of consistent performances in the VFL, Young made a memorable two-goal debut against Collingwood in Round 9 before playing a further two games for the year.
Now…
…Young's story and perseverance was acknowledged with the NAIDOC South Australian Male Sportsperson of the Year award.
Shoulder surgery has the No. 41 benched for the next few months, but his appetite for the contest won't fade in the slightest.