St Kilda captain Jarryn Geary was quick to act in the wake of the Saints' 56-point loss at the hands of Brisbane on Saturday.
A stern-faced Geary gathered the entire playing group, along with the coaching staff, delivering some brutally honest feedback in no uncertain terms.
"My job is to lead, and lead strongly, and what we dished up [on Saturday] certainly wasn't the footy club that we want to be and the direction that we want to be going," the skipper said on AFL Nation.
Compelled to speak in the immediate aftermath of the dismantling loss, the highly-respected 31-year-old's address was confronting and blunt.

"I just said, 'we've got to be better than that, and we've got to challenge each other to improve. We've got to have the ability to respond when teams throw that at us.'
"We didn't do that [on Saturday], so I challenged the group, challenged the coaches, and said we've got to stick together and work through it."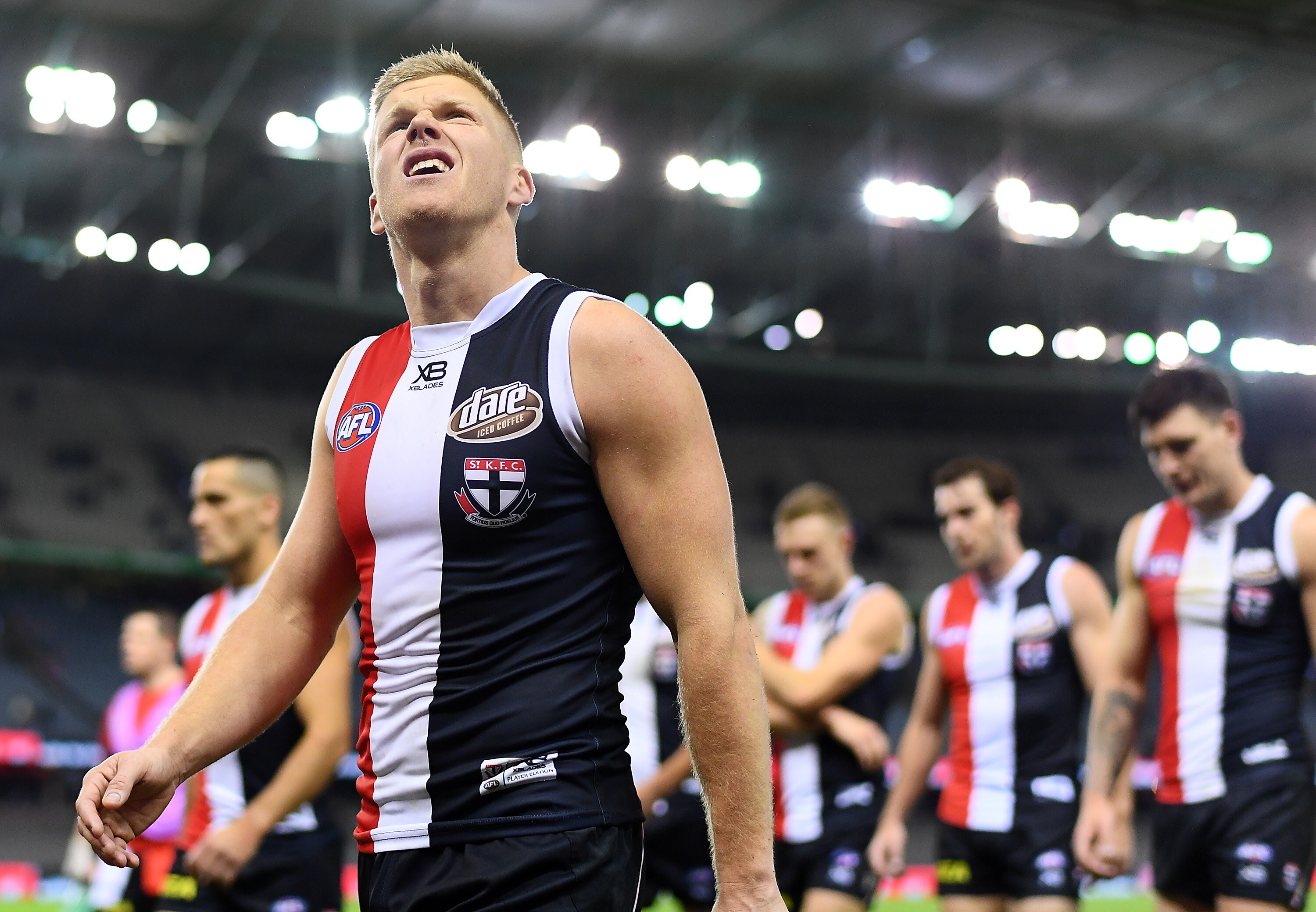 Geary – currently on the mend from a fractured fibula – is revered internally for his standard-setting, and he confirmed the Monday review would be confronting.
"We'll look at that third quarter – they kicked nine goals – so there's nine opportunities to go through each play and see where individuals could've done better.
It might be stoppage work, could your bodywork have been better here, could your work-rate have been better here, could you have been harder in the contest, could you have been better in this one-on-one contest? - Jarryn Geary
"Everything will get broken down, no-one will have anywhere to hide, and we'll challenge each other and ask each other questions about whether you could've been better in a situation, and if you had your time again, what would you do?"
Geary is firmly focussed on a response, and the Saints have the opportunity to square the ledger at 7-7 when they face Richmond on Sunday afternoon.
MORE FROM ROUND 14:
MATCH HIGHLIGHTS: HIND KICKS THREE
'WE LET OURSELVES DOWN IN A BIG WAY' HANNEBERY POST-GAME
MATCH REPORT: SAINTS FALL TO LIONS
'IT'LL BE A REVIEW THAT'LL CHALLENGE A LOT OF BLOKES' RICHO'S PRESSER
"We can't keep wasting opportunities, otherwise [our season] will slip away from us," he said.
"Our season's still alive, and people will write us off on the back of that performance … but now we've got to do something about it.
"If we want to stay in contention, we've got to be better than we were yesterday."
St Kilda returns to Marvel Stadium to host the Tigers at 1.10pm on Sunday for the fourth edition of Maddie's Match.