It's hard to imagine 2019 without Rowan Marshall.
And the same could be said for the 2019 Trevor Barker Award, when 'The Prospect' spent more time on stage receiving accolades than in his seat.
His break-out season put the Portland product – along with his hometown – on the map, and Marshall was frequently one of St Kilda's best players in each of his 20 games for the year.
The Crown Palladium was abuzz with excitement at the prospect of recognising the Saints' brightest young star, and it didn't take long for the big man to take centre-stage.
First, it was via the inaugural fan-voted Dare Sainter of the Year.
Marshall stormed home to finish atop the pile and edge out teammate Jack Billings by a single vote, polling best-on-ground honours in a club-high five games.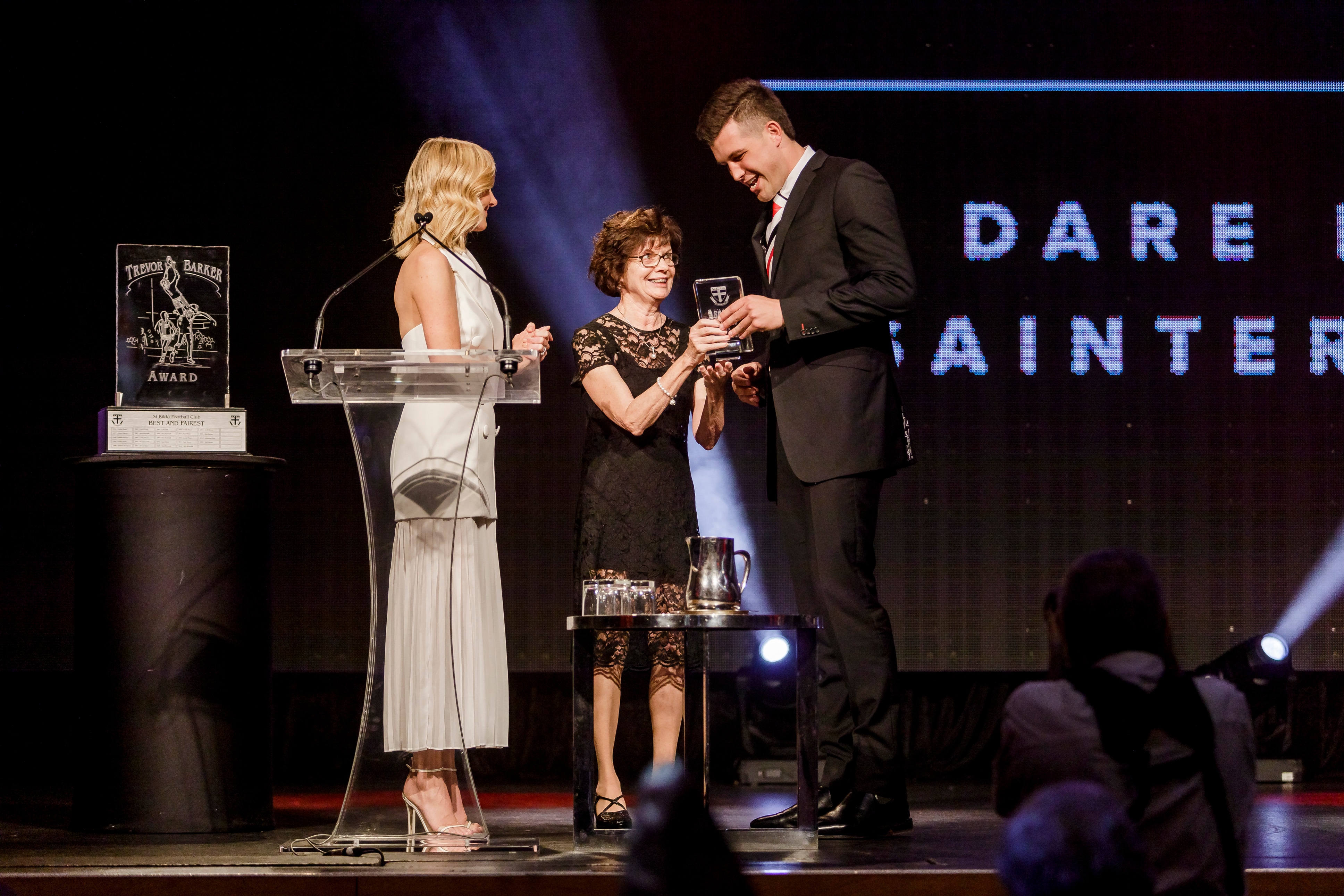 Competition winner and long-time Saints fan Shirley Hurley presents Marshall with the fan-voted award.
Minutes later, he was back to receive the coach-voted award for Best Emerging Player from VFL Head Coach Aaron Hamill.
Jarryn Geary was presented with the Robert Harvey Best Clubman Award, before Marshall made it three when he took out the Lenny Hayes Players' Player Award, voted by his peers.
A monster season by anyone's standards had the Portland product firmly in contention for top honours, with his mobility, athleticism and ground-level contest work establishing him not only the Saints' premier ruckman, but as an overwhelming fan-favourite.
And as the count drew nearer to a close, it was still anybody's game.
But a clean sweep for Marshall ultimately wasn't to be, as the consistent and ever-reliable Seb Ross ran away to claim his second Trevor Barker Award.
The stand-in skipper's efforts across the entire season set the benchmark for the red, white and black, but Ross himself admitted he'd anticipated standing in behind the young gun after his stellar campaign.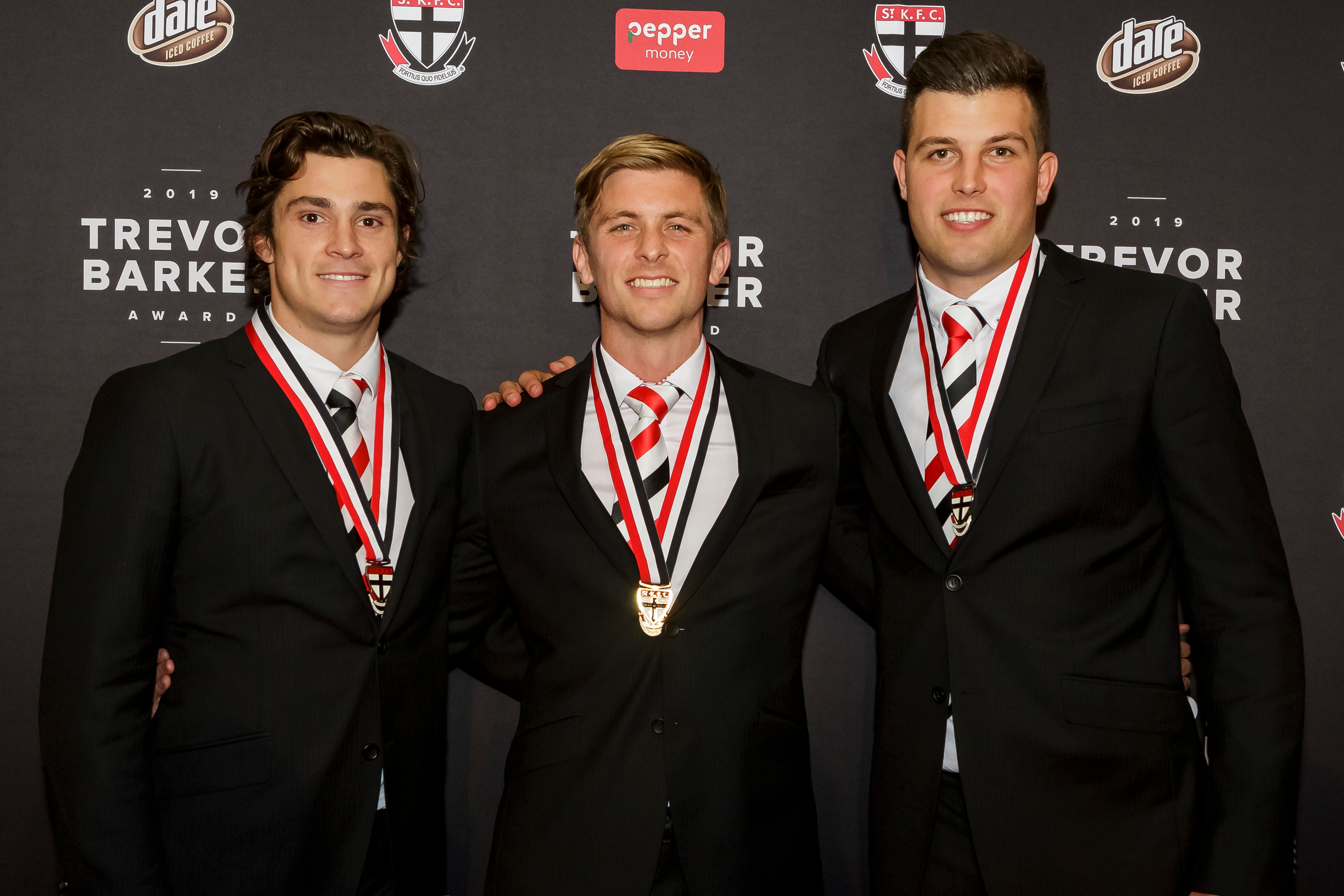 L-R: Jack Steele (3rd), Seb Ross (1st) and Rowan Marshall (2nd) at the 2019 Trevor Barker Award.
At the midpoint of the season, Marshall was the highest-ranked player in the league according the Official Player Rankings.
So far, the mature-age recruit has fought his way to the big leagues through the rookie draft, then fought his way into the No. 1 ruck mantle at St Kilda.
He's a self-admitted "late bloomer" from a footballing sense.
And according to Ross, the big prospect from Portland is just getting started.