After a torrid run with injury in 2019, St Kilda's playing list is primed and ready for day one of the 2020 pre-season.
Jade Gresham has recovered well from a fractured eye-socket and is gunning towards a solid campaign in the red, white and black.
The No. 4 was close to playing against Sydney in Round 23 but was kept on the sidelines as a precaution.
SAINTS BOLSTER FOOTBALL DEPARTMENT: Big names join the red, white and black in 2020
Had the Saints made their way to September, the dynamic midfielder would have been available for selection.
Logan Austin is similarly set for a full return to pre-season training after missing the entire year following a left shoulder reconstruction.
The robust defender is now 20 weeks post-surgery and like Gresham, would have been in the selection equation had the Saints' 2019 journey continued into finals.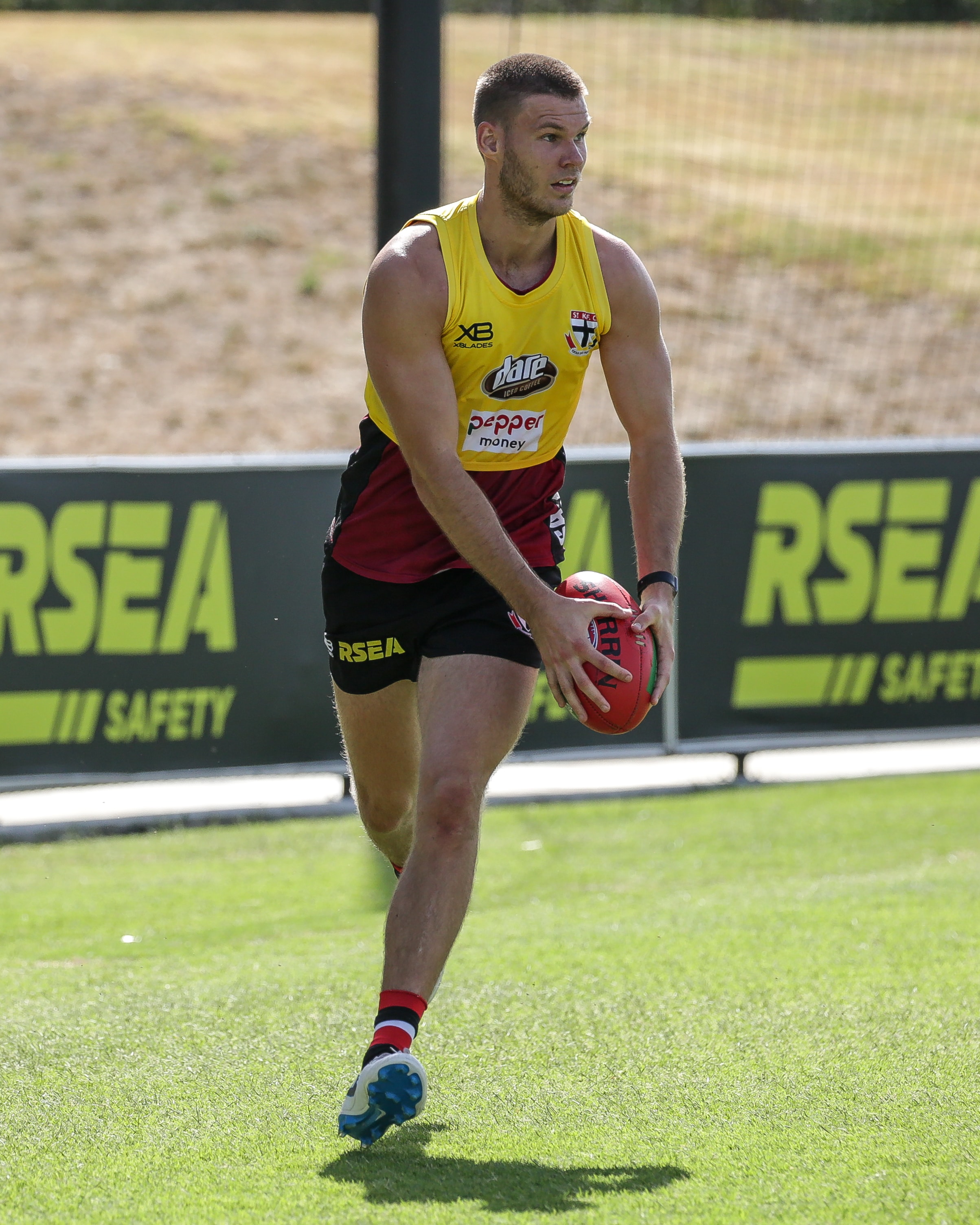 Logan Austin was trapped on the sidelines after dislocating his shoulder in a training mishap.
Highly-touted draft pick Max King and Melbourne recruit Dean Kent have both fully recovered from respective ankle and quad surgeries.
The pair have entered full training and are expected to undergo a full pre-season.
Nick Coffield's stellar run of form was cut short after dislocating his shoulder against Fremantle in Round 21, but the agile half-back is on the mend after undergoing a routine repair last fortnight.
The 19-year-old is expected to reach peak fitness in 20 weeks following a standard stretch of strength and conditioning regimes.
VFL: Brandon White wins Neil Bencraft Best & Fairest
Coffield will begin strength work at the six-week mark, will be training after 12 weeks and will commence tackling a month later.
Robbie Young has also undergone a right shoulder reconstruction and is expected to follow a similar recovery process as Coffield.
Inspirational skipper Jarryn Geary has finally recovered from his fractured fibula and commenced running last fortnight.
Geary will have some time off in the off-season before tackling the 2020 pre-season head-on.
Jack Bytel is also shaping nicely after back surgery and will look to crack into the senior side after spending all of 2019 on the sidelines.
The pick No. 41 in last year's draft has been the ultimate professional both in the gym and on the training track and is poised for a huge 2020 campaign.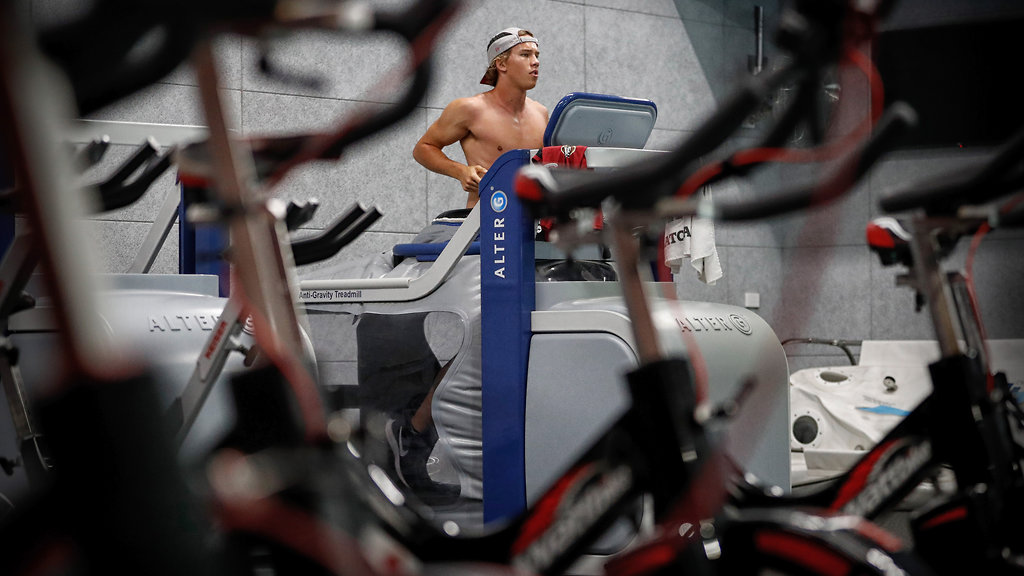 Jack Bytel has used the AlterG Anti-Gravity Treadmill during his intensive recovery.
Jack Steele and Matthew Parker will undergo respective kneecap and ankle stabilisations, but are both expected to be firing for day one of the pre-season.
Parker is on track to reach full playing capacity after 12 weeks, while Steele will near his bullish best after 16 weeks.
The No. 34 has also undergone surgery for a jarred finger, with his time on the sidelines dictated by his ankle rehabilitation, while Josh Bruce has also gone under the knife to repair joints in his left index finger.
Bruce's pre-season will be unhampered by the operation, which will take a month to fully recover.
VALE, DANNY FRAWLEY: Saints family farewells legend
Darragh Joyce has also visited the specialist to repair ligaments in his right thumb and is expected to return to full training in early November, while Nick Hind and Ben Long will spend time on the sidelines after wrist surgeries.
The pair are due to return to full training three to four months post-surgery, with Long requiring a screw to stabilise his wrist.
Finally, long-term injuries to Paddy McCartin and Dylan Roberton are awaiting further specialist consultation.
For additional injury updates and information during the off-season, visit saints.com.au.