As St Kilda's third-year players enjoyed an unforgettable trip north to Darwin and the Tiwi Islands, one Saint had fans weak at the knees.
St Kilda's newest dreamboat Doulton Langlands had heads spinning with his best effort to make it onto the Saints' Official 2020 Calendar.
 

 

 

View this post on Instagram
Oooft.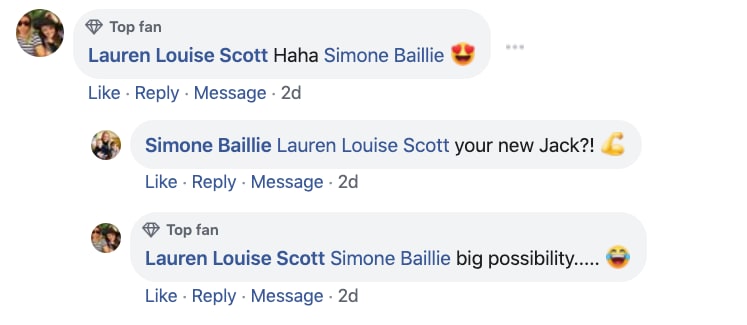 Taking inspiration from fashion icon Derek Zoolander's trademark 'Blue-Steel', the really, really, ridiculously good-looking Saint's smouldering pout had prospective suitors ditching regular heartthrob Jack Steele for the man they call 'D-Train'.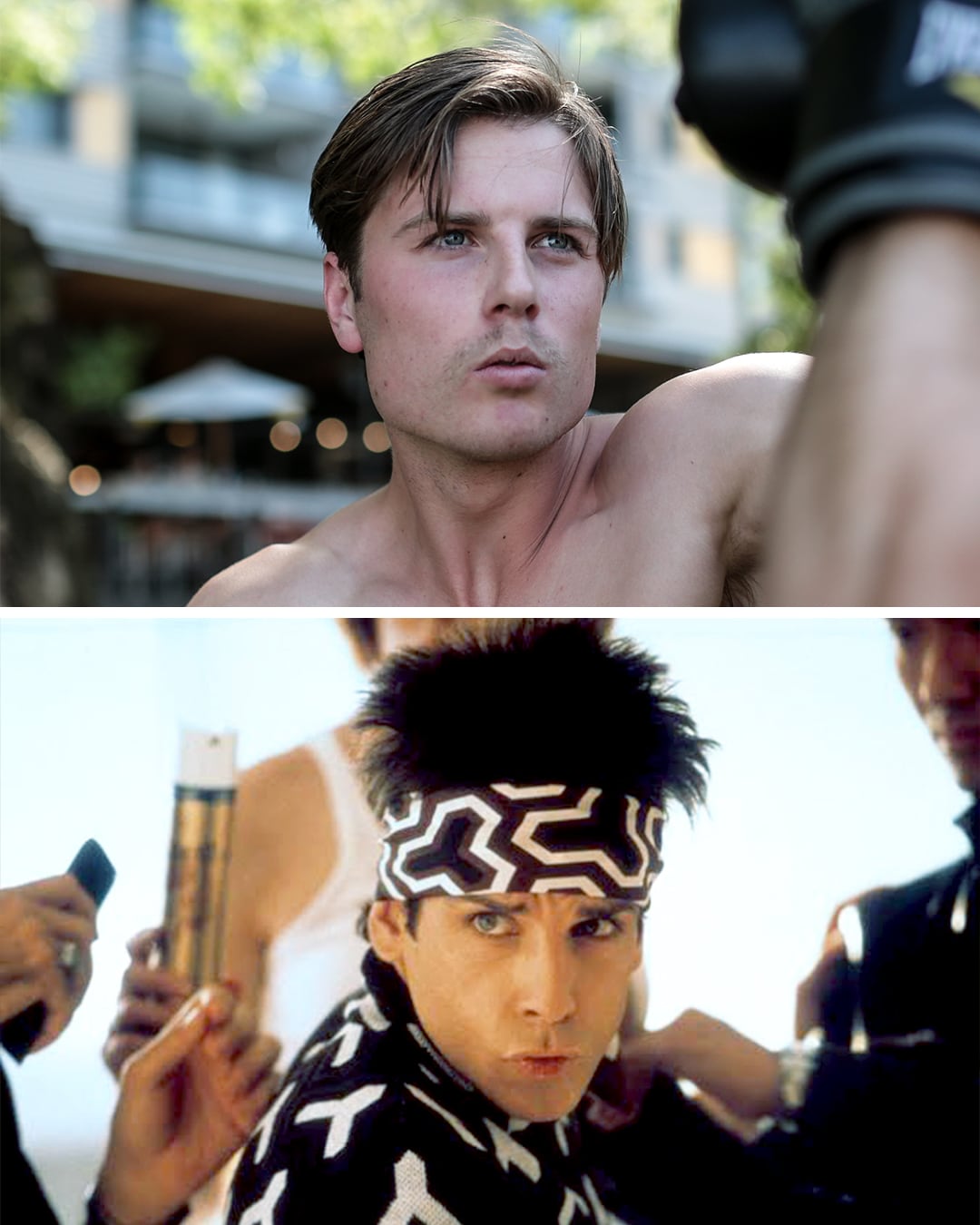 Sorry everyone, but he's taken.
After Ratts laid down the law last week, the boys were amped for a camp like no other.
Ben Long led the Saints up to his ancestral home for the third consecutive year…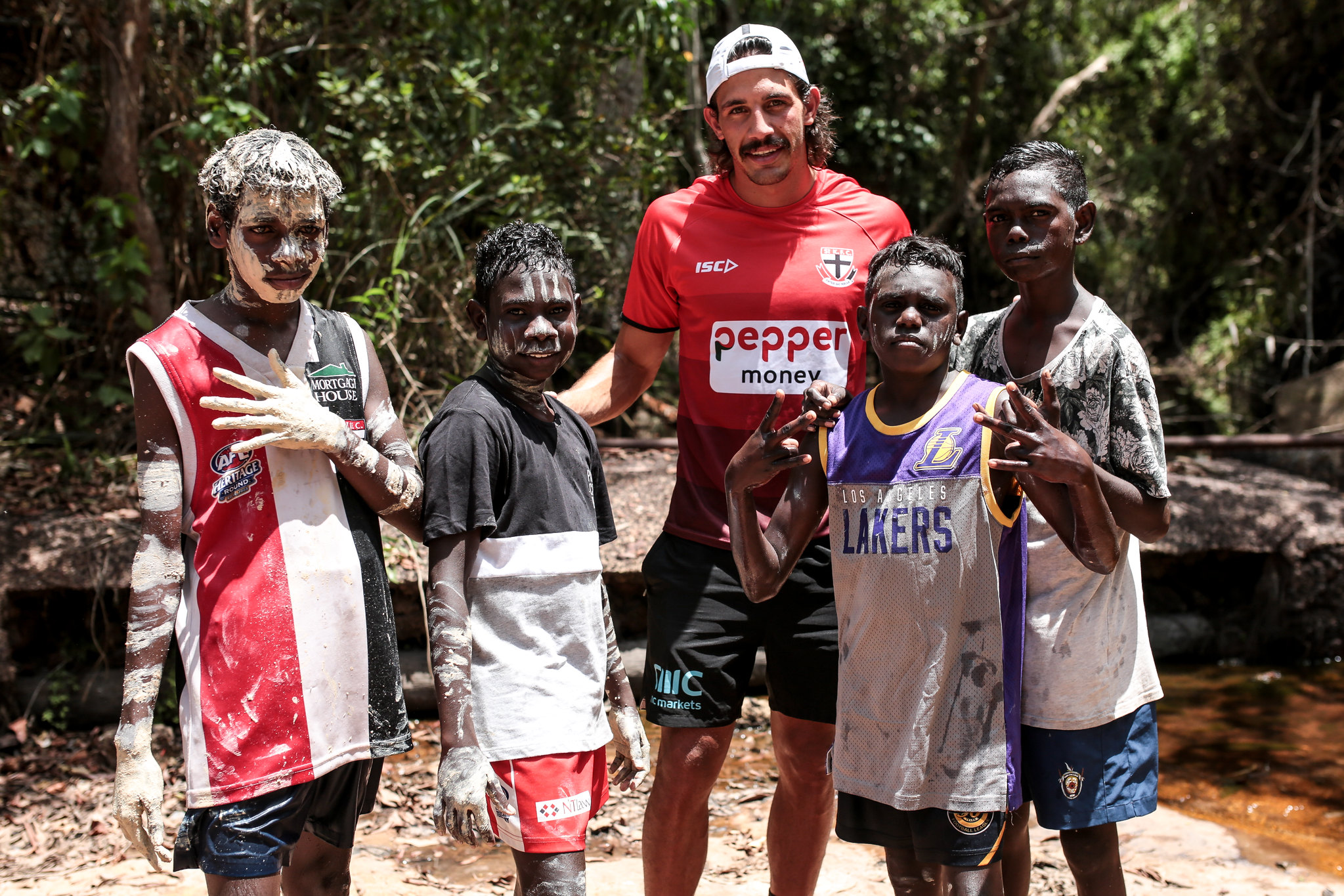 …where the impact of the visit was well and truly felt by the local community.
 

 

 

View this post on Instagram
Whether it was on the beaches of Melville Island…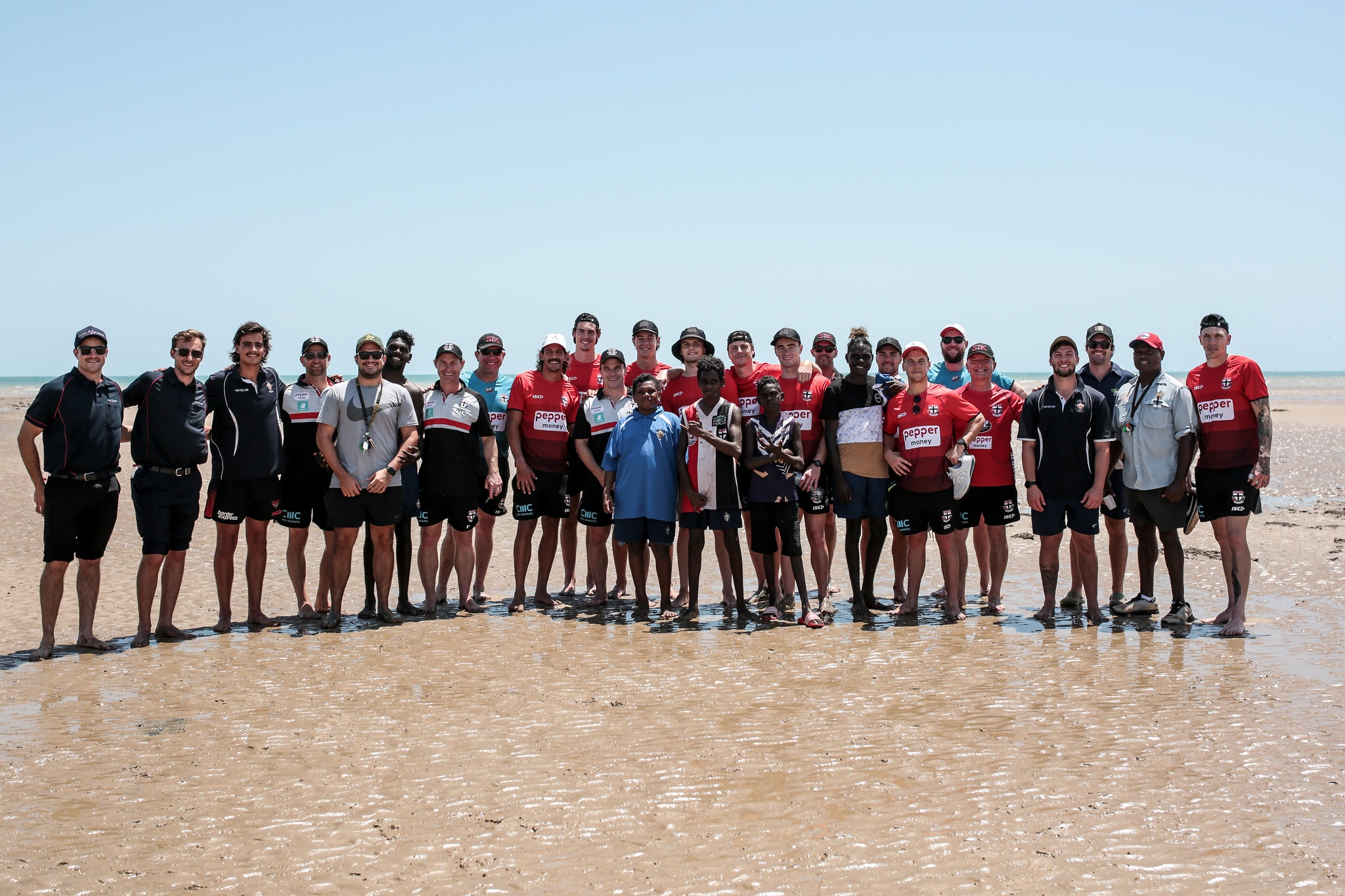 …or at Tiwi College…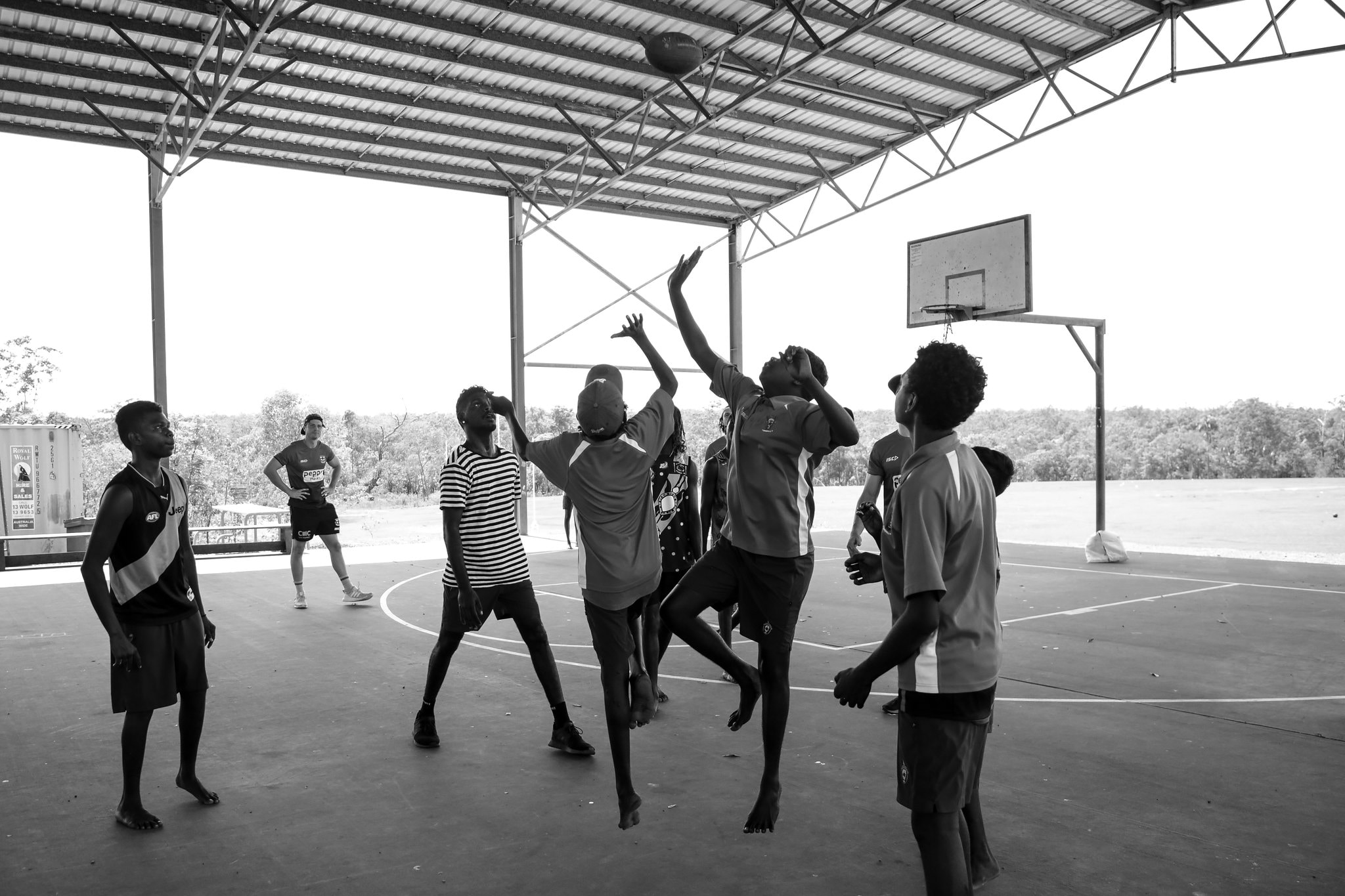 …the locals' love for our national game was there for all to see.
BEN LONG'S HOMECOMING: See the jaw-dropping photo gallery from the trip to the Top End
It was a feeling that went both ways, as the group of young Saints saw first-hand how they could inspire a new generation.
But there was work to be done.
The squad was tested physically and mentally in a series of unrelenting training regimes under the sweltering sun.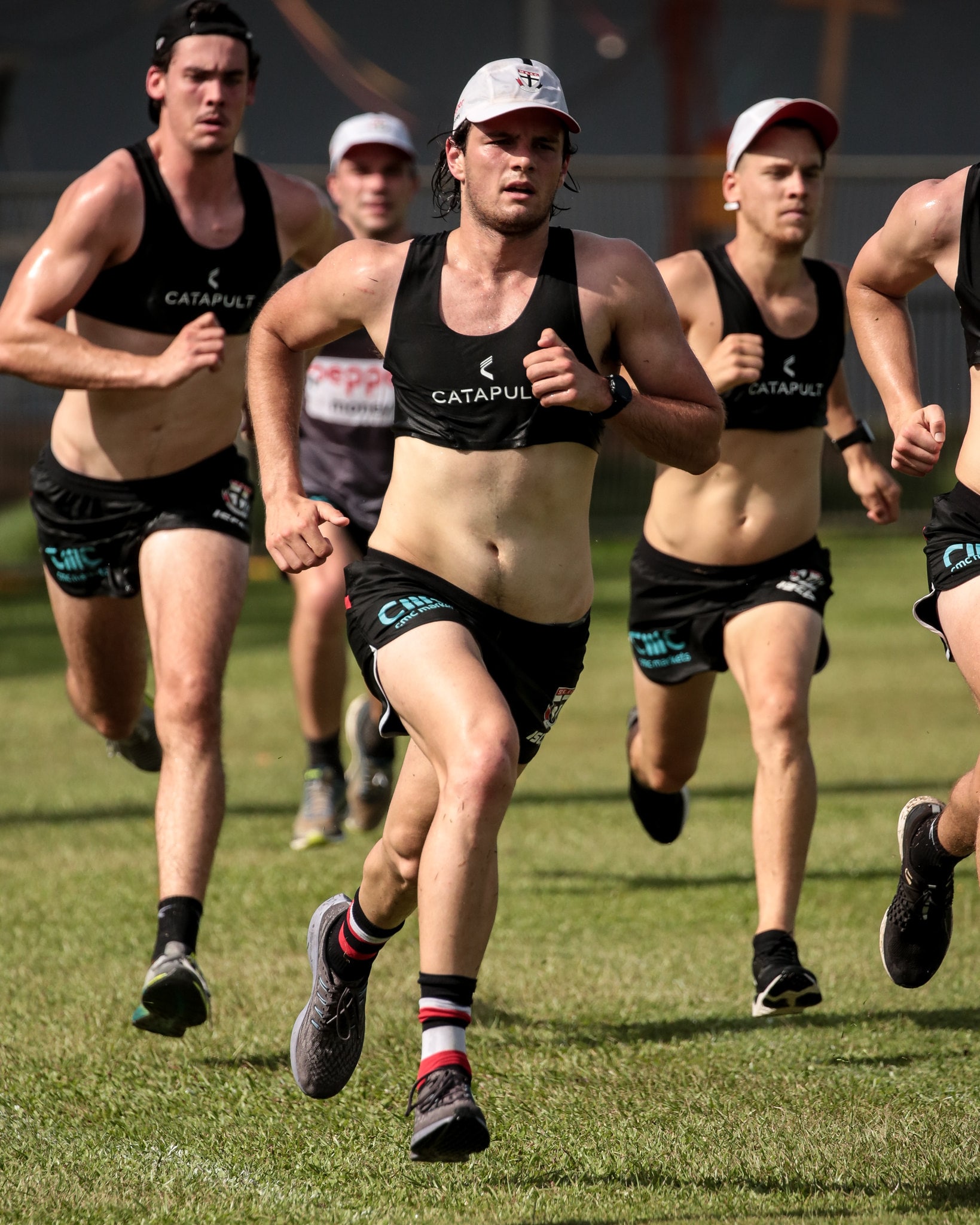 Punishing boxing rounds, gut-busting runs and demanding swims in muggy water forced the Saints to dig deep, and then keep digging.
The scorching heat and the inescapable humidity offered little reprieve, as the lesson sunk in that you only get out what you put in.
If they wanted to make their run, they had to work for it.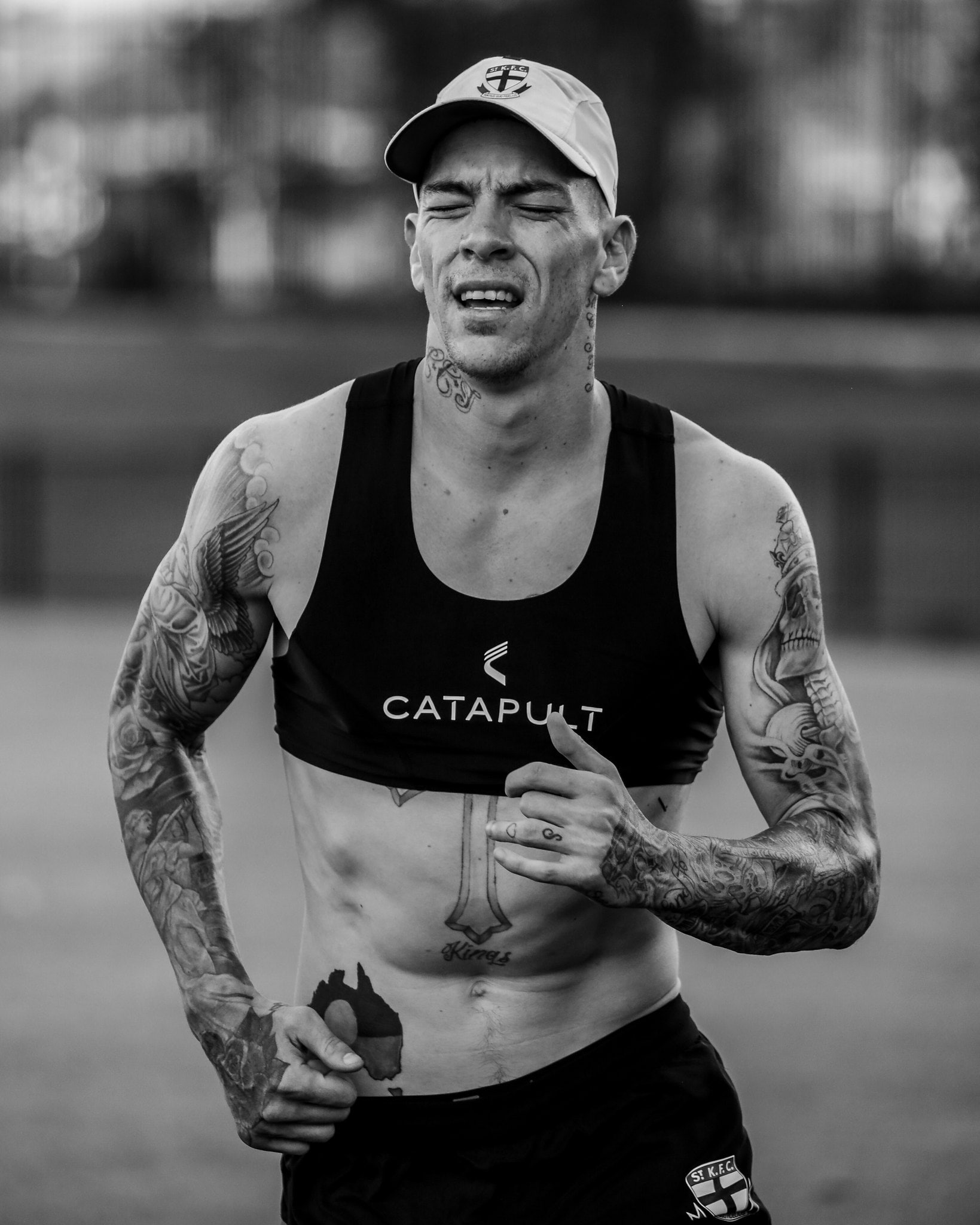 Back home in far more temperate (and far less steamy, Doults) conditions, the remaining Saints weren't skimping out on the intensive training.
Led by bulls Aaron Hamill and Billy Slater, the boys were worked to the bone with wave after wave of punishing wrestling sessions.
In the biggest #CodeWar of the week, Hamill was thrown into the ring to go toe-to-toe with the NRL legend.
The two titans locked horns and gave it their all, before one last heave from Billy brought the Saints great down.
CODE WAR: IT'S HAMILL V SLATER IN THE RSEA RUMBLE
A triumphant push-up over the top of a defeated Hamill only rubbed salt into the wound as Slater basked in the glory.
Next time, Sammy!
Make sure to visit saints.com.au next week for all the ins and outs during the 2020 pre-season!